The Gerald Arthur Rolph Foundation for Historic Preservation and Restoration and Education Trust is a charity that protects and upkeeps Allerton Castle, a grade 1 listed gothic, Victorian Stately home.
Libby Cox, Allerton Castle, said:

2020 has been difficult for everyone and it can be really hard to get into the festive mood, so we hope to supply the perfect special and safe occasion.
Wreath Making Class Sunday 6 December 
Libby Cox said:

We decided to go ahead with a wreath making class as members of the public are staying at home more and want to give them a perfect opportunity to make a lovely new christmas contribution to their home, as well as some positivity.

We are working with local florist Mandy, at Wedding Blossoms, who often works at York Minister, to teach the public how to create their Christmas Wreath and supply the materials.

Some of the materials for the wreath will be foraged from the castle grounds for people to use in their wreath, ensuring that local supplies are used.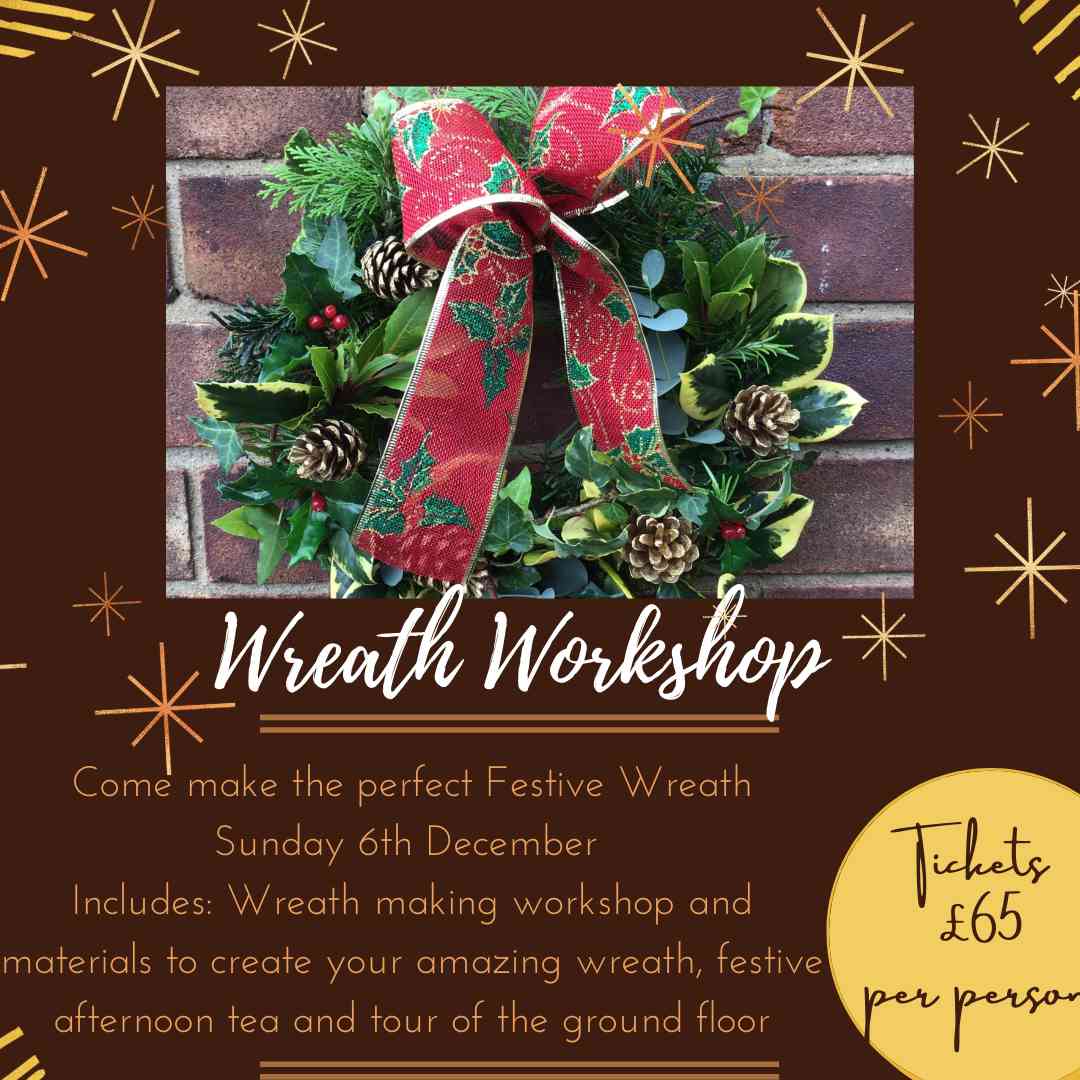 The ground tour of the castle will include a background and history of Allerton Castle. We find some many members of the community are unaware that this amazing piece of history and architectural wonder exists and we want to change that. Attendees will be shown around the rooms for tours, and learn about some of the amazing artifacts.
Special Tour Sunday 13 December 
Libby Cox said:

Again we want to make local communities aware of the restoration work we do to this wonderful gothic stately home. This tour will include a tour of the ground floor and a rare look into some upstairs rooms which are usually not shown to the public, in addition to our restoration project, the Chapel.

We usually host 3 special tours a year, but hope moving forward to host these more regularly.

The wonderful festive afternoon teas for both events will be provided by local caterers, Bradshaws of York.  These events are a way of not only increasing some festive cheer but supporting local suppliers, and learning some amazing history.

Unfortunately, the new tier regulations do restrict the number of attendees, as only those living in a tier 2 area would be able to attend.