Chris Gatenby is running in the closed Mother Shipton's Cave grounds today (10 May 2020), as part of a 2020 half-marathon challenge in memory of his wife, Georgie.
At the beginning of the year, Chris, who lives in Harrogate, pledged to run one half-marathon every month, finishing with a full marathon in December to raise money for Roy Castle Lung Cancer Foundation and challenge the misconceptions around lung cancer after his wife, Georgie, an active, non-smoking 37-year-old, died of the disease.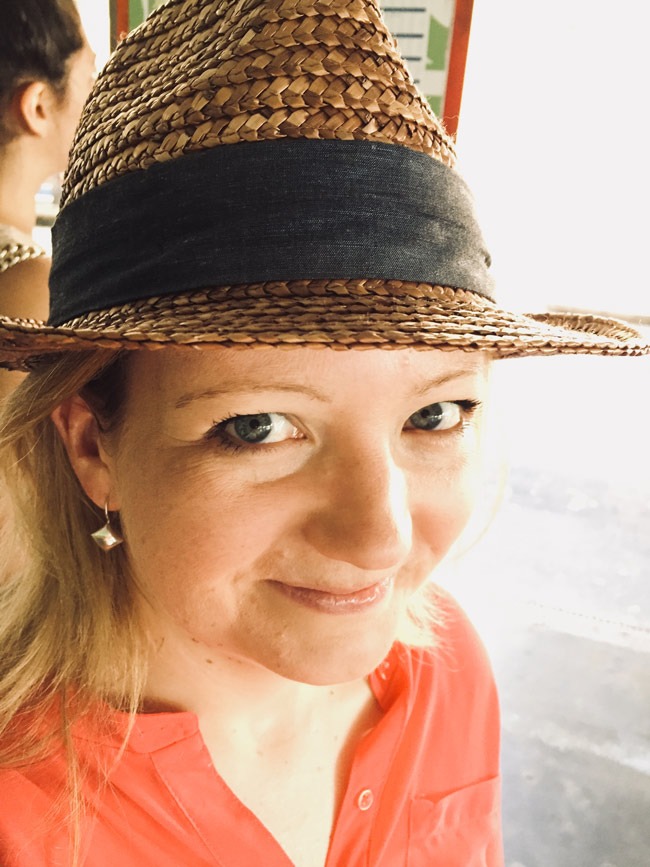 Chris said:

It was in late October 2016 when Georgie started getting mildly breathless when climbing stairs.

That was when the first signs started to present themselves. It was a few months later, in January, when a biopsy confirmed it was stage 4 lung cancer. She died just eight month later.

Ashamedly and ignorantly, prior to Georgie's diagnosis, I thought the only causes of lung cancer were smoking or chemicals like asbestos. Needless to say, I now know this is not the case and so I want to raise more awareness of lung cancer whilst raising money for Roy Castle Lung Cancer Foundation, the UK's only charity solely dedicated to supporting everyone with the disease.
Chris's challenge began well and by March he had three half marathons under his belt and over £3,000 raised. However, with lockdown restrictions preventing him from completing in his next few races, Chris has had to get creative to continue his challenge.
In April, he completed the unofficial Harrogate Half Marathon and has now organised a socially isolating run in the closed Mother Shipton's Cave grounds on Sunday.
Chris said:

Now more than ever Roy Castle Lung Cancer Foundation needs its supporters.

I'd always said that if the worst happens, I would just find another way to complete the challenge, raise the money and fulfil Georgie's wish. At the time, I thought that would be because of injury, not a global pandemic but the same rules apply!

All I need is my trainers and I can plot a monthly route around where I live. I can't and I won't stop.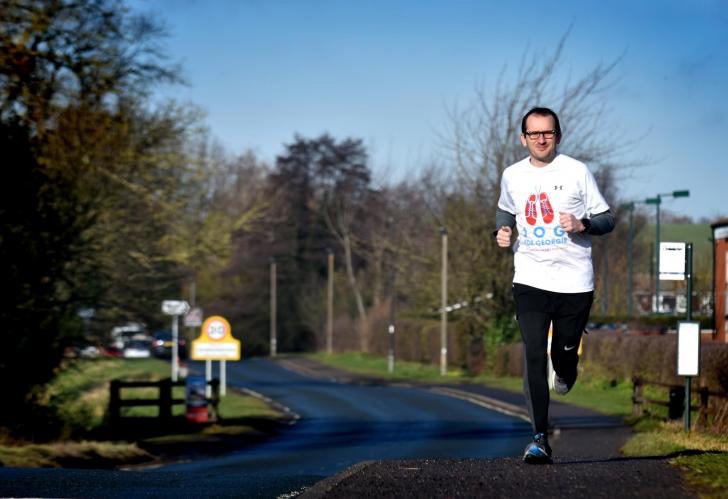 The owner of Mother Shipton's, Fiona Martin, has said that that once the park reopens all money from Mother Shipton's Wishing Well will be donated this year.
You can support Chris by making a donation to his JustGiving page https://www.justgiving.com/fundraising/j4g-allyouneedislungs
You can also follow in his footsteps and take on your own virtual run. As part of its 30th anniversary, Roy Castle Lung Cancer Foundation has launched its virtual 90s run. For more information, please visit https://www.roycastle.org/90srun