ilke Homes, a British modular homes business specialising in the latest off-site manufacturing techniques, has welcomed local MP Andrew Jones, to visit its first factory in Flaxby. The visit consisted of a tour of the state-of-the-art 25,000m2 modular homes factory including ilke Homes 3D modelling tools, a walk along the production line and a look inside a finished home. The factory is scheduled to open this this spring and will create 150 new jobs in the local area, and 800 roles within the next two to three years.
As MP for Harrogate and Knaresborough and Vice Chairman of the Conservative Party, Andrew Jones was welcomed by Nigel Banks, Product and Marketing Director of ilke Homes who explained the build process for modular homes and discussed the company's plans to deliver 2,000 modular homes a year within the next two years.
ilke Homes is set up to address the UK's housing crisis, delivering consistently high-quality, energy-efficient homes from its Yorkshire factory, which can be installed on site at a rate of 6 homes per day. Assembling these homes on a factory production line does not rely on hard-to-find construction skills, and will bring more manufacturing roles back to the UK's jobs market. The Chancellor of the Exchequer has pledged to deliver 300,000 new homes a year by the mid-2020s and only by adopting modern construction methods will the UK's construction industry hit this target.
Commenting on his visit to ilke Homes' factory, Andrew Jones MP said:

Welcoming an innovative business such as ilke Homes to Knaresborough is excellent news both for the local community, and the wider UK housing industry. ilke Homes' ambition to help solve the UK's affordable housing shortage by embracing new offsite manufacturing techniques is truly exciting.

ilke Homes has already created 150 jobs at this state-of-the-art factory, and the team's plans to increase this number to 800 is hugely encouraging for North Yorkshire.

I am pleased to welcome ilke Homes to Knaresborough and look forward to a long and successful partnership between ilke Homes and the local community.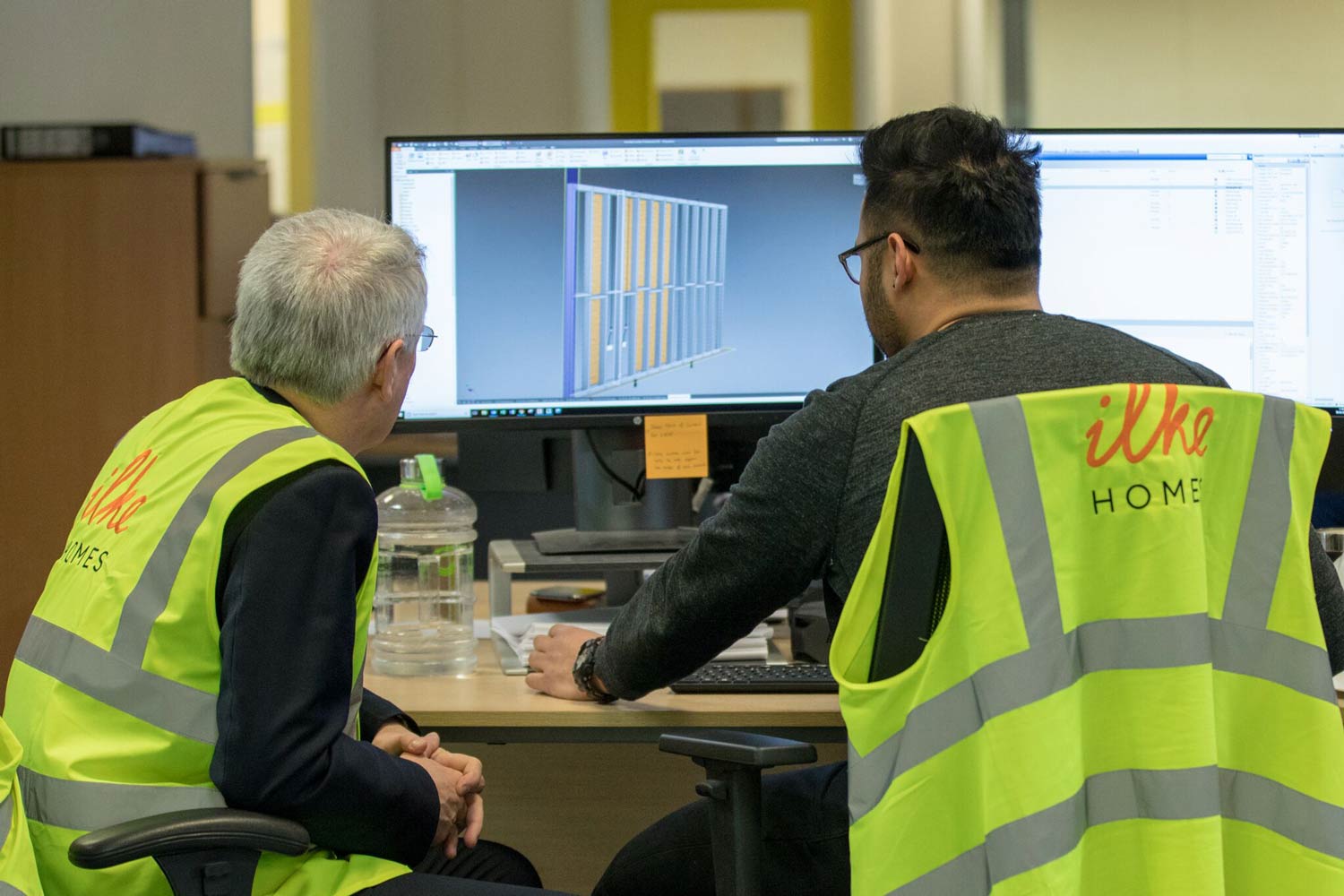 Bjorn Conway, CEO of ilke Homes, said:

We are proud to welcome Andrew Jones MP to our first factory in Knaresborough. Creating high quality jobs for local people, Knaresborough was the perfect location for us due to its excellent connectivity to the whole UK and deep pool of talent. Ahead of our official launch of the factory, it is reassuring to have the support of our local MP. ilke Homes has a strong social purpose, tackling the housing crisis by manufacturing high quality homes offsite here in Yorkshire which will add additional supply to the UK's construction industry.
ilke Homes, in partnership with housing associations, developers and registered providers will deliver much-needed, high-quality housing in less than half the time of traditional construction. Homes will have flexible layouts with over 100 possible variations, from two-storey terraced houses to three-storey semi-detached properties, and blocks of flats of up to four storeys. The homes are mortgageable and tenure blind, being fully adaptable to both private market and housing association requirements for all forms of sale and rent.