Daniel Lloyd, aged 43, of the Holwood Estate, Westerham Road, Keston, and Joe McCaughey, aged 26, of King Henry's Drive, New Addington, Croydon, were found guilty of conspiracy to burgle following a three-week trial at Birmingham Crown Court. They received five and three years respectively.
Within North Yorkshire region they raided Oakdale golf club on 7 April 2009, Harrogate also on 7 April 2009, Knaresborough on 1 June 2009 and Bedale 3 June 2009.
They were responsible for at least 36 separate burglaries in 17 counties, including four in Lancashire in a single day, some of which were caught on CCTV.
The pair came to the attention of the National Crime Agency following an investigation into a corrupt criminal defence lawyer who was sentenced last year for perverting the course of justice. Lloyd was one of the lawyer's close associates and was arrested at the time.
When officers searched Lloyd's home they found evidence on his computer of internet searches for golf club thefts, locker security and lock picking. Further investigation revealed that Lloyd and McCaughey were in fact the subjects of a wanted appeal by police which featured on BBC's Crimewatch in 2010.
At the time police had asked for information on two men they believed had struck 60 times while clubhouses were open for business by posing as golfers and brazenly raiding lockers.
Steve Baldwin, NCA Head of Regional Investigations, said: These men were professional burglars who tried to mask their identities by avoiding CCTV cameras, changing their clothes to enter the same clubs over and over again, and using false number plates on their vehicles.

When we discovered they were the wanted men from the appeal, the NCA worked with police forces and golf clubs across the country to gather evidence.

We proved they had stolen equipment from hundreds of golfers, which they disposed of here and overseas. Our focus is now the financial side of the investigation and stripping them of their assets.
Officers believe Lloyd funded his lifestyle by committing crime as there are no tax records to support his claim that he was a businessman involved in property and car deals. In addition to his luxury house, which is worth over £800,000, he drove high value vehicles including a Bentley and a Range Rover.
Although evidence relating to 36 golf clubs burglaries was used during the trial, officers believe Lloyd and McCaughey were responsible for many more and could have raided up to a 1,000 lockers and stolen equipment worth over £750,000.
The duo moved around clubhouses in golf attire and even chatted to other golfers. When they gained access to the changing rooms, which they sometimes did by duping members of staff, they stole full sets of golf clubs, shoes, clothing and even cherry-picked the more expensive clubs.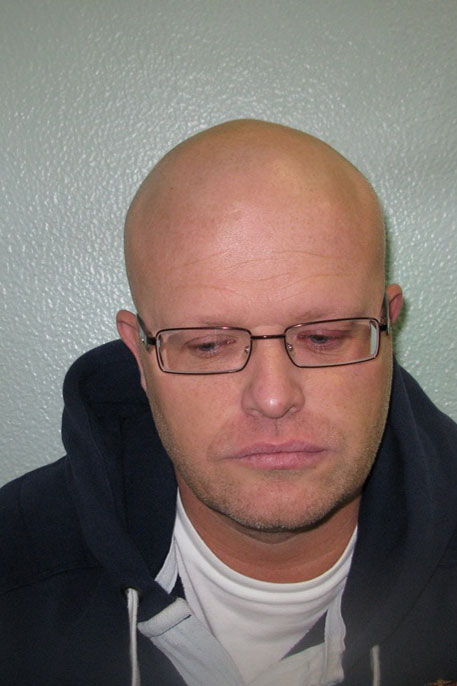 The main vehicle they used was a Chrysler Grand Voyager which was registered to an address linked to Lloyd. He sold the vehicle shortly after the Crimewatch programme was aired.
Lloyd and McCaughey raided golf clubs in the following areas: Lancashire, Devon, Somerset, Nottinghamshire, North Yorkshire, Cheshire, Derbyshire, Wiltshire, South Yorkshire, Greater Manchester, Northumbria, Cleveland, Durham, Cumbria, Merseyside, Kent and Suffolk.