Six young people have now been voted to represent North Yorkshire during 2013/14 at regional and national events. The winners were announced at County Hall attended by Julia Mulligan – the Police and Crime Commissioner, parents and youth support service staff.
The elected Youth Parliament members are: Livy Newton (Whitby); Emily Nicholas (Richmond); Hannah Berzins (Selby). Those elected to be their deputies are: Jamie Blyton(Ripon); William Urukalo (Knaresborough); Adam Dickson (Ripon).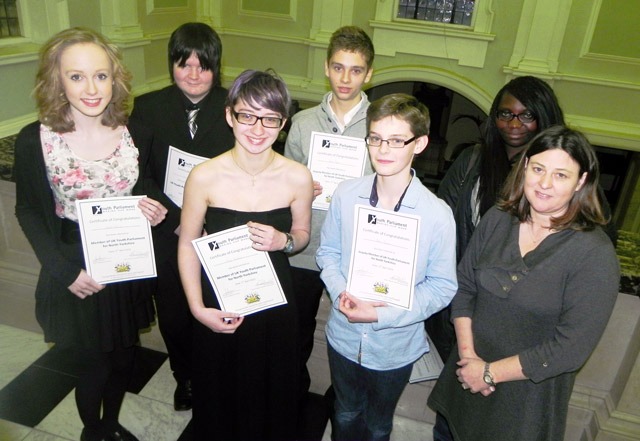 These six representatives now have a great opportunity to be the voice of young people and to take a lead on the UK Youth Parliament's campaign issue for 2013 – A Curriculum for Life – that life skills should be a key part of school education.
Key campaigns for the North Yorkshire youth parliament are access to transport for young people and sex, drugs and gender issues.
 [sam id="4″ codes="true"]
James Parkes, North Yorkshire's County Council's Youth Engagement Officer said:

These young people will have the chance to represent young people from North Yorkshire at regional and national level and will pick up many skills as the voice for North Yorkshire's young people. They have a very exciting year ahead of them.
If you are interested to join a local youth council you can contact James Parkes Youth Engagement Officer on 01609 533932, visit www.nyyc.co.uk or follow North Yorkshire Youth Council on Facebook and Twitter.