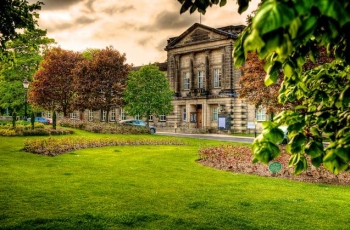 Seventeen voluntary and community organisations in the Harrogate district are to receive grants worth £29,000.
This is the sixth round of grants awarded since Harrogate Borough Council set up this funding stream 2007.
Council Leader, Councillor Anthony Alton says that the purpose of this grant fund is to strengthen small voluntary organisations, charities and community groups in the district. He added: "We want to provide support for activities and projects that will benefit local communities within the whole district.
Councillor Anthony Alton said:

The grant fund was initially set up in response to feedback from voluntary and community sector organisations who told the council that a small grants fund would be valuable to them. These groups bring so much benefit to the district's residents and as usual we have had some very interesting applications. These seventeen projects stood out and I am particularly pleased that we have been able to support a number of sports clubs who we feel have had a particularly difficult year.
The full list of grants is as follows:
£3,000 Baldersby Children's Play Area Fund
£3000 Fearby Village Green
£3000 Littlethorpe Village Hall
£2957 Birstwith Play Area
£2500 Norwood Social Hall
£2500 Wath and Melmberby Cricket Club
£2376 Oatlands Community Centre
£2000 Fairfax Community Centre
£1741 Harrogate District Biodiversity Action Group
£1700 Whixley and District Community Cricket Club
£1304 Bay Horse Community Centre Burnt Yates
£768 Bilton and Woodfield Community Library
£720 Woodfield Millennium Trust
£540 Bishop Monkton Cricket Club
£500 All Saints Community Arts Foundation, Harrogate
£396 Burton Leonard History Group
£280 Supporting Older People Singing Group