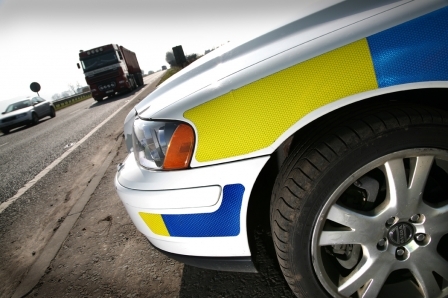 North Yorkshire Police is warning motorists that they will be out in force this weekend looking for people who put lives at risk by drinking or taking drugs before driving.
Since the force's summer enforcement campaign was launched on 1 June 2012, officers have arrested 67 people suspected of getting behind the wheel while under the influence of drink or drugs.
Police, who have been patrolling the roads throughout North Yorkshire and the City of York to increase the likelihood that anyone who takes the risk is caught and banned from the roads, have breathalysed over 1500 drivers.
A special fast-track court system which was put in place to ensure that drink and drug drivers are removed from the roads has already seen 19 people banned.
Traffic Sergeant Pete Stringer, who is heading the operation, said:

What people need to realise is that drink and drug driving can have devastating consequences.

It is evident from the number of arrests we have made that some people are still not taking the dangers seriously. I can assure everyone that North Yorkshire Police take drink and drug driving extremely seriously and if you take the risk eventually we will catch up with you.

The simple fact is that drink and drug driving kills and our officers will be out in force again this weekend to ensure that anyone putting lives at risk will be spending their weekend in custody.
With another England football match to look forward to on Sunday, TS Stringer urged people to be sensible and make alternative arrangements to get home if they are going out.
TS Stringer added:

Clearly people will be going out to cheer on England on Sunday night and my advice to them is if you are having a drink make sure somebody is giving you a lift home, get a taxi or catch the bus. Whatever you do don't drink and drive.

I would also ask that people continue to support the campaign. We have had numerous calls informing us of suspected drink and drug drivers. That information is a vital part of the operation and I urge residents to keep providing us with that intelligence and help put a stop to drink and drug driving.
If you would like to report a drink or drug driver please contact North Yorkshire Police on 101.
Alternatively, Crimestoppers can be contacted anonymously on 0800 555 111.