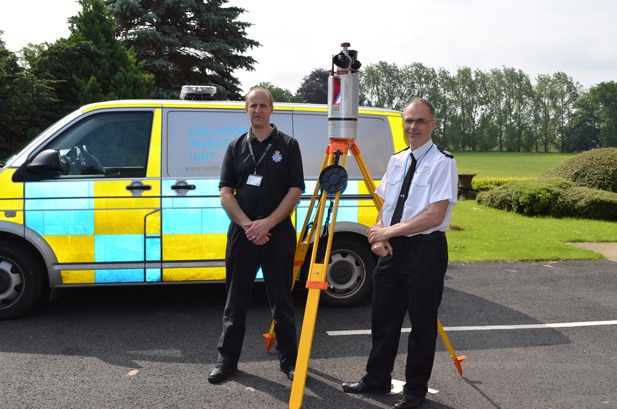 A new piece of equipment which will reduce the amount of time police spend at the scene of collisions is now operational.
Officers have taken delivery of a 3D laser scanner which has the capability to picture the entire collision site, allowing officers to examine the scene back at the station on a computer.
This advance in the technology available to investigating officers means that following collisions police will be able to leave the scene much sooner, resulting in less disruption to the public and fewer diversions.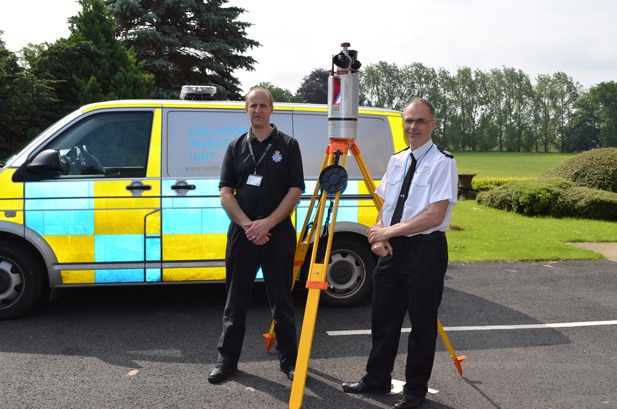 It is estimated that officers will be able to spend 35 minutes less at the scene of a collision using the new 3D scanner.
Funding for the scanner was provided by the Department for Transport and the National Policing Improvement Agency (NPIA) as part of a Government-led scheme aimed at reducing delays caused by road traffic collisions.
Acting Sergeant Dave Foster, Senior Collision Investigator and one of five officers trained to use the 3D scanner, said:

This new equipment will allow us to survey the scene of collisions much more quickly and efficiently than we have been able to do in the past.

This is good news for the communities of North Yorkshire and the City of York, as well as people travelling through the county, as it will allow us to re-open roads and motorways much quicker than before.

It should help alleviate traffic problems and prevent long delays on our roads and also allow us to gather quality evidence, not just at the scene of road traffic collisions but at crime scenes as well.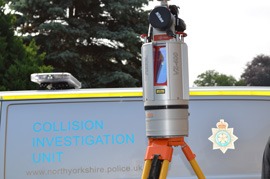 The scanner, which is accurate to within a few millimetres, can produce a video fly-through of a scene and also captures still images, enabling officers to view the scene from any angle. It also produces 2D line drawings of collision and crime scenes which can be presented as evidence in court.
Assistant Chief Constable Iain Spittal, of North Yorkshire Police, said:

We are one of the first forces to use this new equipment and have been at the forefront of testing and evaluating the scanner.

I am delighted that it is now operational and I hope that our communities benefit from less disruption on the roads and fewer diversions away from the main traffic routes.