The Police and Crime Commissioner for North Yorkshire (PCC) has called a halt to plans to build a new HQ and Police Station at South Kilvington near Thirsk
The PCC has said that cancelling the project will save North Yorkshire Police up to £10m, although it is not clear how that figure was calculated and the PCC's office was unable to provide any clarification.
Plans for a new HQ were announced in September 2013 – it was also a key pre-election pledge from the PCC, Julia Mulligan.
The plans had been justified over reduced running costs for a new facility and greater operational performance. The current HQ at Newby Wiske was to be sold off and a new facility built using North Yorkshire Police reserve budgets and some loans.
The PCC also said that there was £1m plus spend per year on the upkeep of the present HQ in Newby Wiske – a cost that was not sustainable.
In September 2013, Julia Mulligan, North Yorkshire's Police and Crime Commissioner, said: I am committed to protecting our front-line police officers, but without investing in our estate we will not be able to support them as effectively as we know we can.

This decision wouldn't even be on the table if there wasn't a clear operational reason for it.

Policing services will improve because of better support, more reliable infrastructure and better use of technology.

It's also investment in North Yorkshire, and specifically Hambleton.

The new facility will realise significant savings in terms of running costs and future capital savings following the sale of Newby Wiske Hall, which itself costs in the region of one million pounds a year to maintain.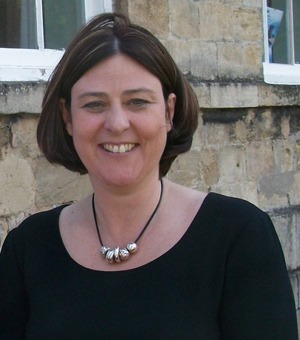 Over the past month, the PCC, Julia Mulligan, and North Yorkshire Police Chief Constable, Dave Jones, have met with counterparts at Cleveland Police to discuss a closer partnership. Under this partnership, North Yorkshire Police would be able to locate some operations and facilities at Cleveland Police's planned Community Safety Hub at Hemlington, on the North Yorkshire Border.
The PCC has said that the shared facilities will be restricted to some specialist roles and it reduces the need for North Yorkshire Police to create its own new-build facility, and opens the door to other, more flexible and cost-effective accommodation options for the staff currently based at the existing Newby Wiske HQ.
No land had been purchased and no planning permission had been sought by North Yorkshire Police.
The Northallerton Police Station, which would been closed if the new HQ had been built, will remain open, and its custody suite will be refurbished.
The PCC says that a joint piece of work between North Yorkshire Police and the College of Policing to model custody demand has revealed that there is no requirement for extra cell capacity in the region, so that policing requirements could be served by upgrading the Northallerton facility.
Julia Mulligan, North Yorkshire's Police and Crime Commissioner, said: I am committed to making sure that North Yorkshire Police has the facilities it needs to serve our communities now and in the future – and that commitment has not changed.

However, I also want to ensure that the North Yorkshire tax-payer gets the very best value for money, and with new options now available, I am no longer convinced that a new-build facility is able to offer that.

Closing the Northern Base project was a tough decision to make, because a lot of effort has gone into the preparatory work, but it is the right thing to do.

The new information we have about custody demand, and the possibilities offered through a partnership opportunity with Cleveland, give us scope to explore different accommodation solutions. And if that can save us around up to £10m, and cushion North Yorkshire Police from some of the tough economic challenges ahead, then we must take that opportunity.

I believe that working in partnership with Cleveland Police will have great potential to deliver real benefits to the people of North Yorkshire – including new ways of working to tackle cross-border crime, which is a real issue for many of our communities. I am looking forward to working with the PCC in Cleveland to take this forward.
Chief Constable, Dave Jones said: I understand and support the Commissioner's decision to draw a close to
the Northern Base project, to pursue other options.

This is a difficult time financially for all public services, so if there is an opportunity for us to secure the right facilities – at a
lower price tag – by doing things differently, then we must grasp it with both hands.

North Yorkshire Police has been recognised by HMIC for its prudent approach to meeting financial challenges, but this decision not to pursue a Northern Base is not just about the money.

It is part of looking at what we do and how we do it, for the sake of our communities.

I am confident that North Yorkshire Police is on track to get the facilities it needs to serve the public in the best possible way.