Harrogate Grammar School have celebrated the success of an exceptional cohort of Year 13 students in the history of Harrogate Grammar School.
In the words of Neil Renton, Headteacher.
The most challenging context for all students.
No one knew what to expect when the government announced the first lockdown in 2020. At the time, this year group was preparing for their GCSE exams but within days the government had cancelled them. Students were suddenly at home and the normal traditions to celebrate the end-of-year 11 were shattered — no ball and no end-of-year 11 leavers' assembly.
Our students started Sixth Form during one of the most challenging times with many restrictions in place due to the pandemic. When rates of Covid were high, we had to close the year group. Students had to adapt to new online environments, learning remotely from home in the second lockdown. They faced Covid tests and vaccinations in school, along with having to adapt to changing rules about wearing face coverings. In all of this, our students showed determination, patience, and positivity to complete their studies.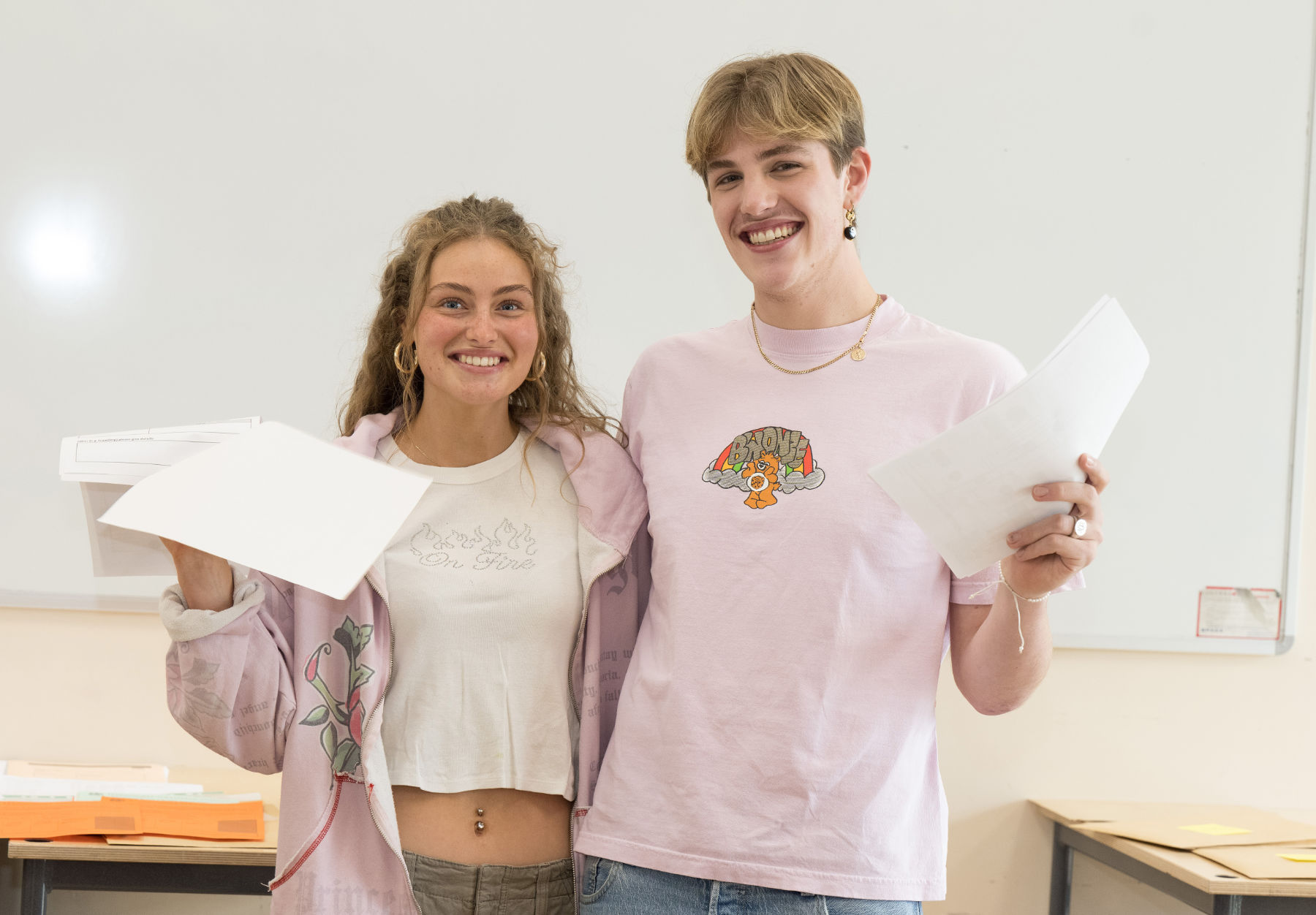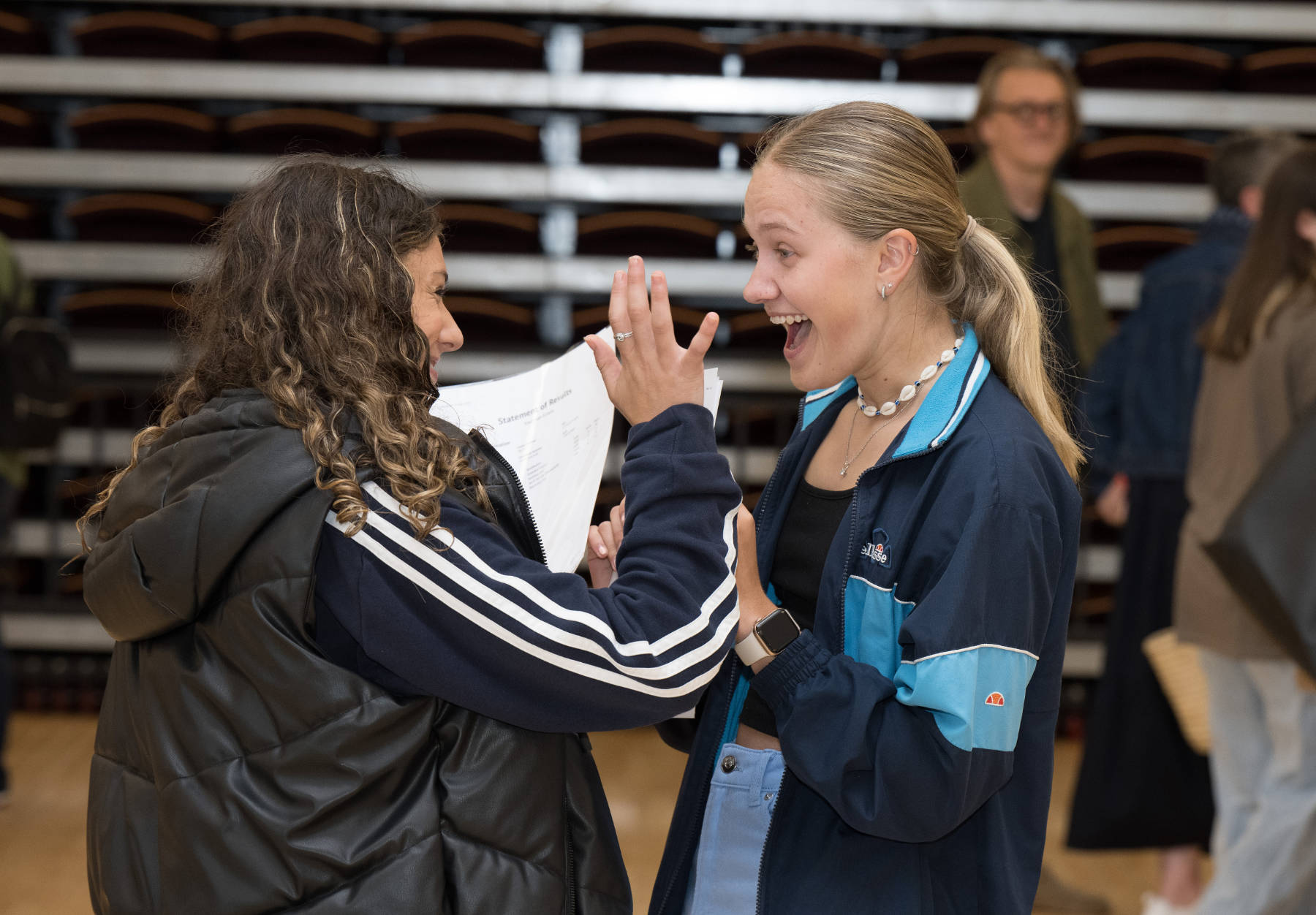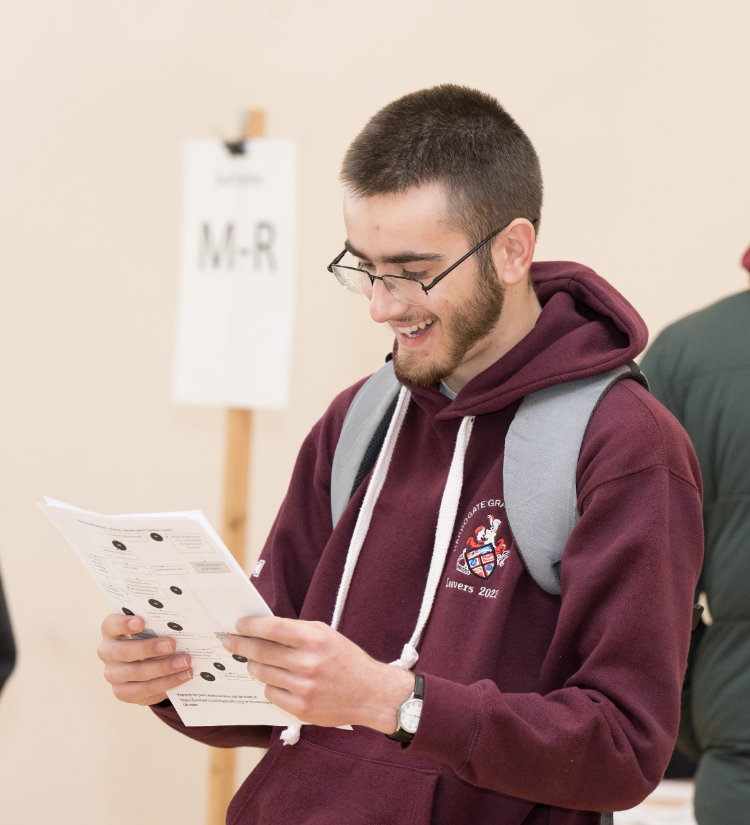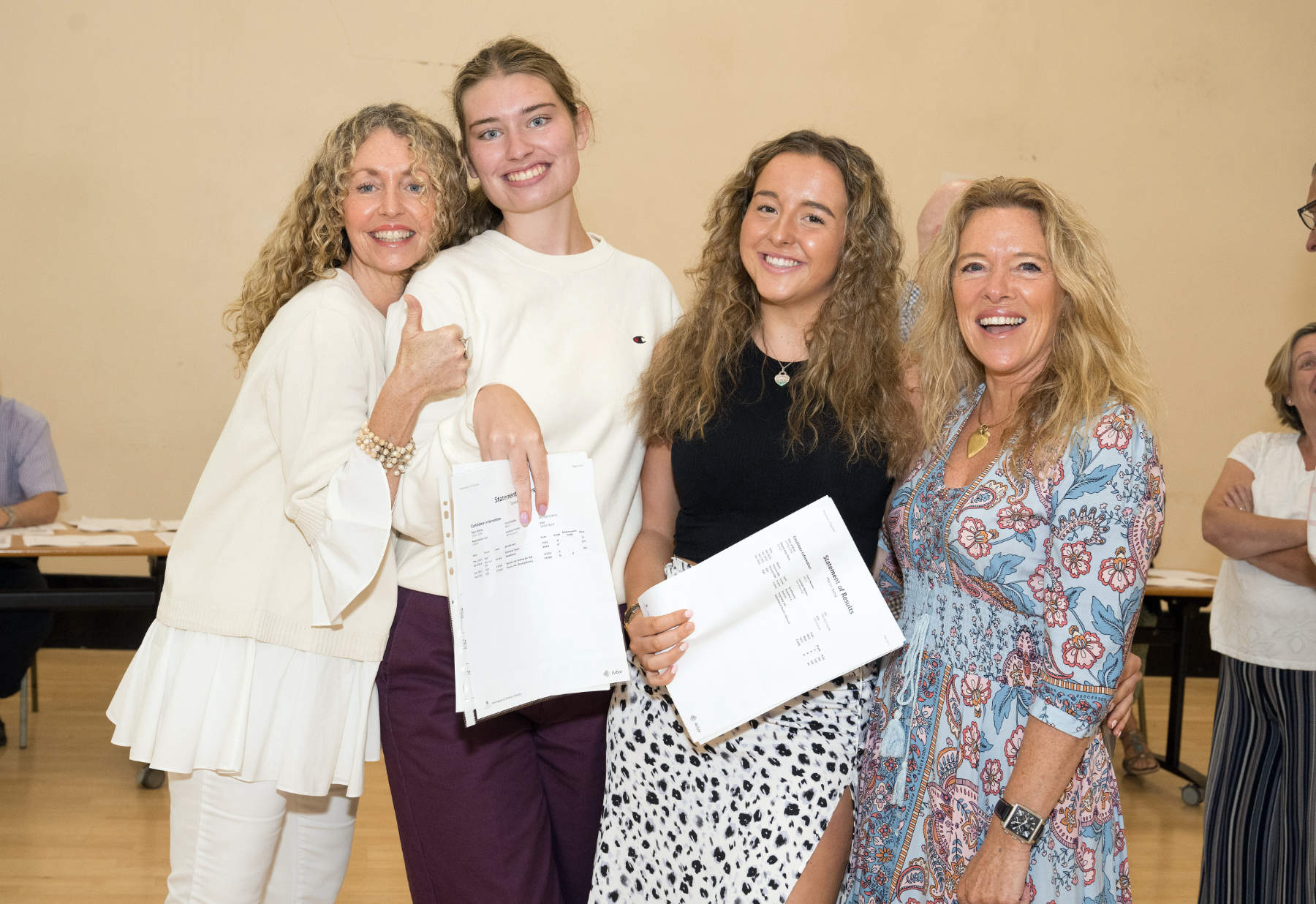 Exams returned for the first time in two years 
Our students then stepped up again and showed incredible resilience in the face of taking externally marked formal exams for the first time in two years. Exams that, for many, carried enormous pressure from university offers.
It is important to understand that the exam board examiners marked in the usual way this year — it was not harsher or easier than in a typical year. In recognition of the disruption though, exam boards have set grade boundaries to between the 2019 and 2021 levels.
Overall, we are pleased that the results for our school are where we anticipated they would be between these years. Students will progress to a range of employment and gap year opportunities with the majority taking up places in higher education. The diversity of their destinations and chosen next steps reflect Harrogate Grammar School's focus on helping each student fulfil their potential by being the best they can be. Across a large and comprehensive cohort of 286 students, 32% of grades were A*-A and 59% A*-B with 92 per cent of students applying to university and more students achieving their first place than pre-pandemic levels. Courses which students will now go on to attend include Medicine, Nursing, Physiotherapy, and several allied healthcare professions, as well as courses in the humanities, social sciences, arts, drama, music, sciences, maths, languages, business, and education.
Congratulations and thank you to our students 
Your results and progression routes recognise the steely determination and your own unique story during the pandemic. It is important that we say 'thank you' for all the hard work that you have put into your Sixth Form studies and the outstanding contribution that you have made throughout your time at HGS. We would like to thank families for their support, as well as our teachers, who have worked tirelessly during such an exceptional time.
We wish you all the very best in your future studies, employment, or gap year. We hope that life serves you much happiness and that you make a profound difference in your chosen field. Harrogate Grammar School congratulates all our students. You are all exceptional, inspiring, and talented young people and we could not be prouder of you.