The first medicinal spring waters in Harrogate were discovered in 1571 by William Slingsby.
Harrogate became the leading Spa in Europe after 1846 when the Royal Pump Room was opened and built over the popular Old Sulphur Well on Royal Parade.
Royal Parade took its name as the principal promenade for the Crowned Heads of Europe who came to take 'the waters' in Harrogate for Health & Happiness.
In 1834 Pickersgill Palliser launched the first List of Visitors to Harrogate Spa.  In 1836 he founded the Harrogate Advertiser newspaper, which also continued the tradition of listing the visitors.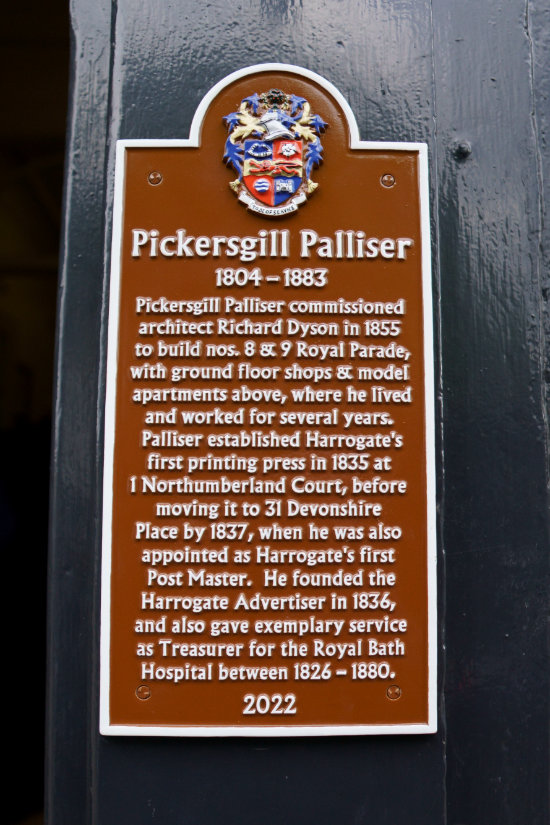 In 1840 he published Palliser's History & Directory of Harrogate.
In 1855 he purchased the land for 8 & 9 Royal Parade, directly opposite the Royal Pump Room entrance.  The original handwritten deeds have been found, and he subsequently had the buildings erected as shops with fine period living accommodation above.
Pickersgill is recorded as living at 9 Royal Parade in the 1871 Census and running the shop below as Low Harrogate Post Office.
This brown plaque is to remember him and to  honour Harrogate's spa history.