Following "The Start" Art Event held in March 2020, Henshaws are launching a new and exciting online charity art event this Summer, offering art lovers something a little different.
The "Henshaws Hundreds Art" sale will be held online at henshaws-hundreds-art.square.site between the 11th and 25th June, with the opportunity to browse all works from 8th June.
With over 130 pieces of postcard-sized artwork each retailing at £100, 100% of the proceeds from artwork sales will go to support Henshaws Arts & Crafts Centre in Knaresborough.
The two-week virtual event is a vital fundraiser for Henshaws, which supports people living with sight loss and disabilities across the North of England.
Adding a unique edge to the experience, all artwork on sale is anonymous, encouraging buyers to purchase based on the visual aesthetics alone with no pre-conception of the artist whose work they have chosen. A full list of artists whose works are included in the art sale is listed online, with the specific artists name revealed only upon delivery.
All mediums were welcomed for submission; photography, prints, watercolours, acrylics, drawings, textiles and etchings. A
rtists taking part include Claire Baxter, the official artist for the 2020 Tour de Yorkshire, figurative painter Clare Granger and Postman Pat Illustrator Ray Mutimer, alongside a long list of other award-winning artists who have kindly donated their works to a good cause. A range of original and beautiful pieces by art makers from Henshaws Arts & Crafts Centre are also on sale.
The majority of artwork – perfect to start or add to your collection – will be delivered mounted and ready to frame, thanks to The Whole Picture Company, who are based in Harrogate.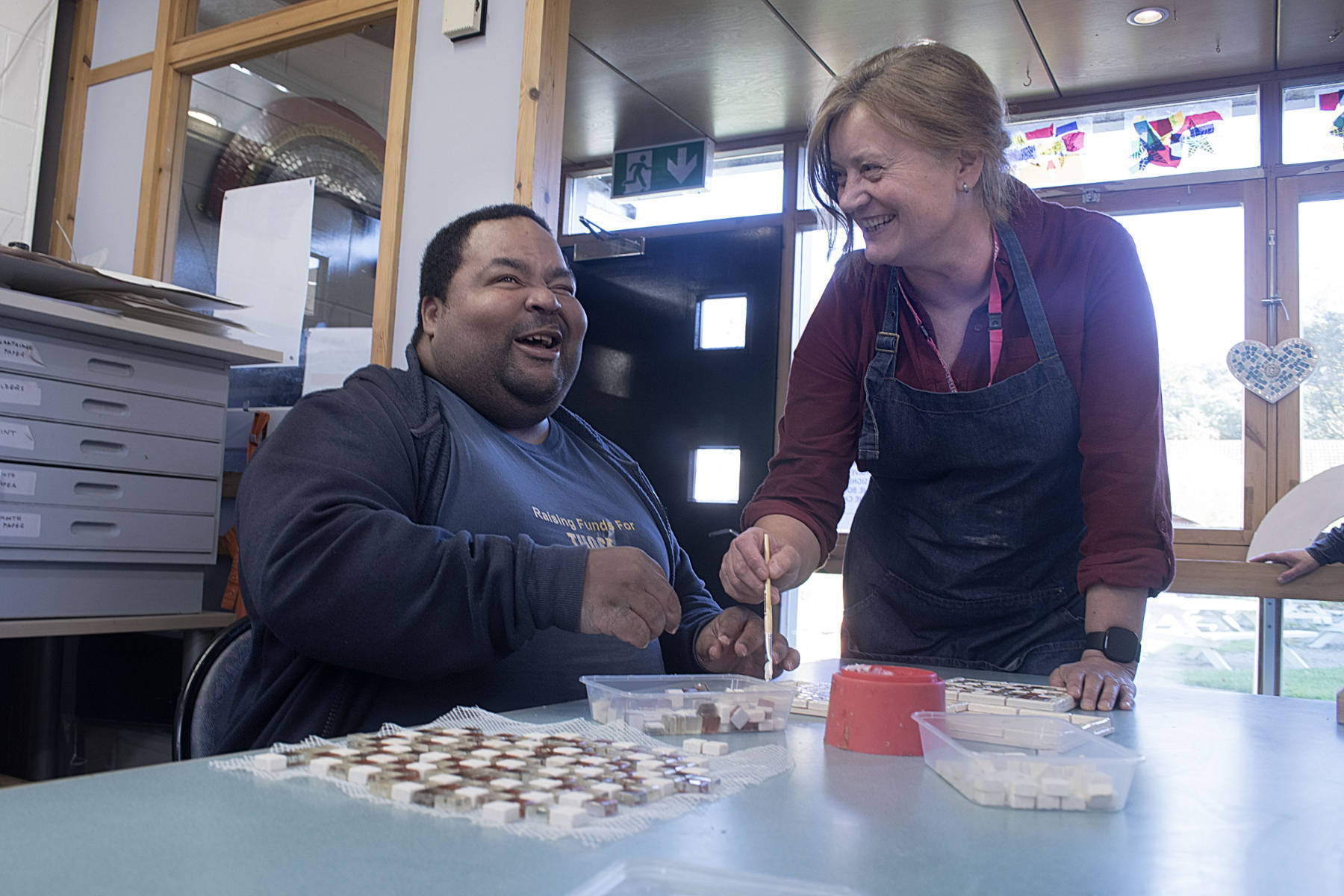 Proceeds from the art sale will support Henshaws Arts & Crafts Centre, an inspiring place that brings people together in an atmosphere that never fails to inspire. Through an array of creative workshops, people living with a range of disabilities discover their talents, put them into practice and realise their full potential. Open to all, the Arts & Crafts Centre is a community hub where creativity, friendships and opportunities come to life.
Helen Donkin, Henshaws Fundraising Development Manager, said:

Our anonymous art sale will allow people to buy beautiful pieces based solely on what they see in front of them. The artist will only be revealed after the picture has been purchased therefore freeing the purchaser from the bias of artists' recognition. I would like to take this opportunity to thank all the talented artists for helping to make the whole sale so spectacular.

Here at the Arts & Crafts Centre our incredible art makers are able to use their talents not only to change their own lives but to gain some control over how society reacts to and perceives their disability. Please come and visit us and experience the Centre for yourself.

The Centre is open to the public Monday to Friday, with a fully licensed café and shop, accessible facilities and woodland walk and is also available to hire for events and functions. We also host a wide variety of events throughout the year such as our recent Beer Festival and forthcoming BedFest, breaking down barriers and engaging the community.