Harrogate Borough Council have opened a new 19-bed homeless accommodation has opened on Spa Lane in Starbeck, called Fern House.
The facility is next to Starbeck swimming pool and has been built on waste ground and a car park. The new build has been project managed by Harrogate Borough Council and all rooms are self-contained with a kitchen and bathroom.
Maggie Gibson, Housing Needs Manager for Harrogate Borough Council:

As housing needs manager, I am responsible for ensuring that the local authority meets its statutory homelessness duty.

We have a responsibility to ensure that everyone that uses our service receives the level of support to help them through their housing crisis.

We provide advice and assistance, in emergency situations we can provide accommodation.

I have a team that provides housing options advice, support for those residents in our accommodation or those moving onto other accommodation.

There is a small team that work with private sector that help source accommodation and use our rent in advance bond scheme to help people in rented accommodation.

Subject to affordability we can provide loans to help people provide bonds. and move into rental accommodation.

Affordability is part of what we do, as we want people to move into accommodation that they can afford, and not be back with us again.
Maggie Gibson, Housing Needs Manager for Harrogate Borough Council:

Homelessness can happen to anybody.

Imagine yesterday you may have debt that was affordable, but today heard news that the company you worked for was closing.

For many within a couple of months that debt is no longer affordable for you or your rent may no longer be affordable for you –  it's scary.

The people that we see through our doors are often not the stereotypical people that many imagine we help.

We have the parental evictions or young people that can no longer live at home, those that can no longer afford the rent on a property or debts.

We have people that have drug and alcohol problems, that have maybe relapsed.

For a short period of time they need someone to step in and help them get on track.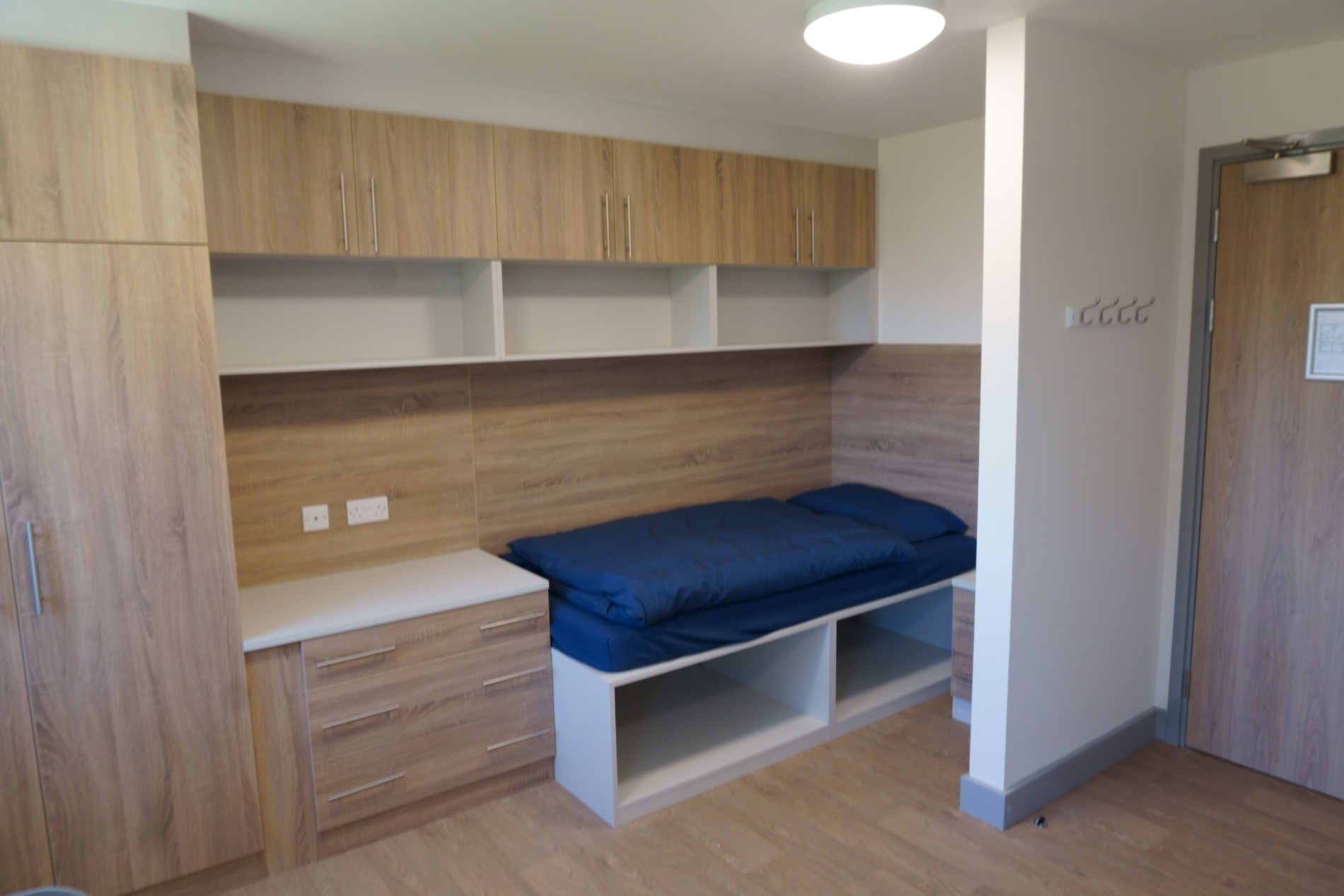 Jamie Sheffield, Operations Manager, Harrogate Borough Council:

We have undertaken this project from start to finish

During late 2018 we worked with architects to develop ideas.

It's a great sense of achievement in what we have achieved this with a small group of people, using council staff and some of our direct suppliers.

The facilities are fantastic we have catered for the clients and the long-term maintainability of the property.

We have controlled everything and as a result delivered the project at a lower cost than would have been the case.
Cllr Mike Chambers MBE, Cabinet Member Housing and Safer Communities:

Sadly, for a number of reasons, some people find themselves homeless and with nowhere to turn.

Fern House, our newly completed temporary accommodation unit not only provides a roof over the head of those in need but also provides them with a safe and comfortable environment.

It further allows us to work with individual occupants, offering support and guidance in helping address the issues that may have led to there being homeless and in helping them of the street and into more permanent accommodation with all necessary ongoing support.
Located on Spa Lane in Starbeck, the accommodation is made up of 19 self-contained bedrooms complete with en-suite bathrooms and kitchen facilities. Two of which are fully accessible.
As well as accommodation, the facility will provide a complete support package for individuals who are homeless.
Fern House also provides laundry and kitchen facilities, 24-hour reception desk, a large conference room as well as a meeting area. It is hoped the latter two spaces will be used by other services and community groups in the future.
The facility replaces an existing temporary car park and dilapidated veterans hut on Spa Lane, and will complement existing homeless accommodation provided across the district by the council.
To ensure the borough council also meets its Weather Emergency Protocol (SWEP) requirements, part of the building will be used to provide temporary emergency accommodation for homeless people in extreme weather conditions.