North Yorkshire County Council have said that they intend to use Low Traffic Neighbourhood (LTN) experimental order and make Oatlands Drive in Harrogate a one-way road, with a cycle lane.
This changes to Beech Grove are already in place with bollards put in place inhibiting through-traffic, but not parking. Beech Grove is what is termed "tranche 1" with "tranche 2" including a one-way road and cycleway on Oatlands Drive.
North Yorkshire County Council (NYCC) proposal is to develop Oatlands Drive into a one-way road in order to accommodate a two-way cycling route.
The reasoning for Beech Grove and proposed Oatlands Grove changes has been poorly communicated. NYCC has been focused on telling the public that a change is happening, but not the why it is happening.
This isn't a news item that is saying there doesn't need to be changes, it's a news item saying that the public is not being involved in the right way.
NYCC has repeatedly said that when the public said "no" to a relief road that would pass near to Bilton, the public were also saying they wanted traffic control measures such as these. So in essence they are saying the public has previously asked for these measures.
Some cycling groups have been consulted, but the local schools of St Aidan's, St John Fisher school or general public are yet to be involved. The survey that was available online was for a very limited period, particularly if you factor the significance of these changes.
But coming back to the "why is it happening" question, is a difficult one to fully answer. We are told that there are too many cars on the road and that the average journey distance is around 1.5miles. But cycling can't be viewed as a replacement for other forms of transport – it's just not sufficiently convenient enough to be used for most journeys. Local buses are of course a different matter, but rely on relatively free flowing roads to work well – that means people need to shift from cars to buses more. These changes are to encourage bus travel in any way though.
The fear with a change like this is it lacks visible reasoning and will create a divide. Phrases like using a stick rather than a carrot is needed to get people out of their cars only reinforces that divide. A further fear is that it diverts debate to a road rather than the bigger environmental issues.
The truth is understanding is needed by all parties. The general public is relatively poorly informed on the nitty gritty of environmental issues, so for many there will be a default response of they don't see why a change is needed. The media channels have also done a pretty poor job in communicating why changes are needed.
These changes are being rushed through by NYCC Highways, with an eye on reducing car journeys by just making it very difficult to use a car for a journey – that's not a strategy that will take the public with them. Being Highways driven changes that means the focus has been on roads and not the town centre economy, that may be better or worse due to the changes.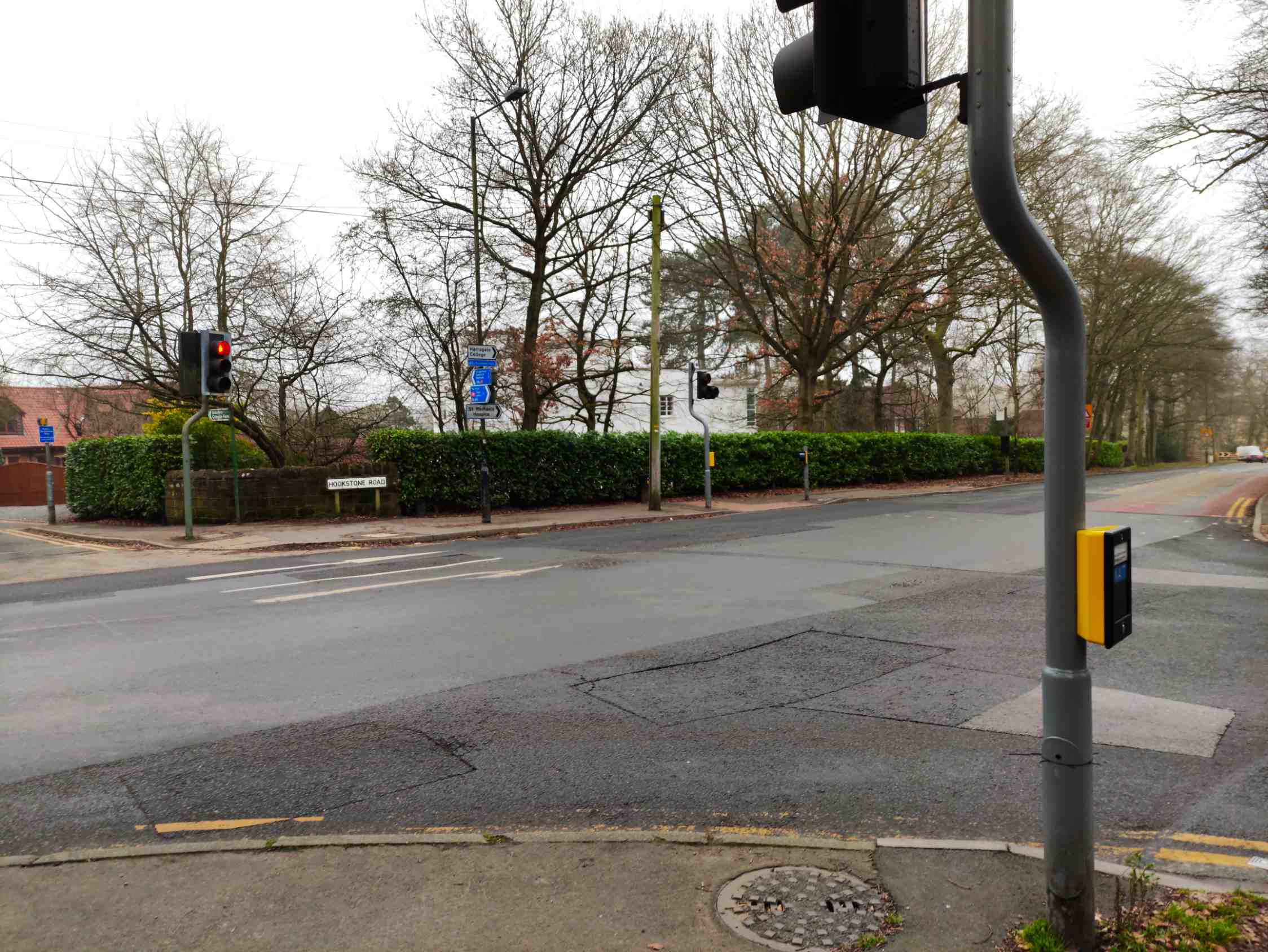 Because of the lack of communication, people are rightly looking at the changes very cynically. Specifically there is a view that the changes are primarily due to money has been made available to do it by central government. That is money that needs to be spent quickly, hence the lack of consultation.
If you take the Oatlands Drive changes, where are the cyclists coming from and going to, to warrant such a large change ?  There are already cycle routes along the Stray and between Hornbeam Park and the town centre. The cycle friendly route then comes to an abrupt end at the junction with Hookstone Road and at the other end on York Place. It looks like a measure to frustrate traffic flow than to help cyclists in a significant way.
A growing group, based in the Saints area of Harrogate, has started a petition against the Oatlands Drive changes  see:
Stop Oatlands Drive Harrogate becoming 'ONE WAY' only | 38 Degrees
This is a petition that is already totalling over 600 signatures.
Although NYCC ran a survey it was only between the 10 and 23 February,  so will have been a survey that passed many people by.   See Give your views on proposals to improve cycling and walking routes | News | North Yorkshire County Council
Talking about the survey, Cllr Mackenzie said:

The grant comes with strict conditions. Schemes must be delivered quickly, should reallocate road space from vehicles in favour of cyclists and pedestrians, and offer alternatives to existing, well-used bus routes.
I think there is a big opportunity to make Harrogate "better" but there needs to be much more joined up working to be sure the changes will work and genuinely work for the town and the environment.