Children at Bishop Thornton CE Primary School found out more about studying at university when a former pupil came in to tell them about her experiences.  Katherine Dale was at the School for seven years before going on to Ripon Grammar School.  She has just completed her first term at Oxford University, where she is studying Earth Sciences (Geology).
There was an immediate connection of shared interests, as the children had just been studying volcanoes and the pros and cons of living near them, looking especially at Vesuvius and Pompeii.  It was Katherine's interest in volcanoes that had first inspired her to study geology, and she hopes to go on to further studies of volcanoes after her degree.
Katherine talked about the differences between School and University, telling the children about lectures and tutorials, and about how you have more freedom so you have to be self-motivated.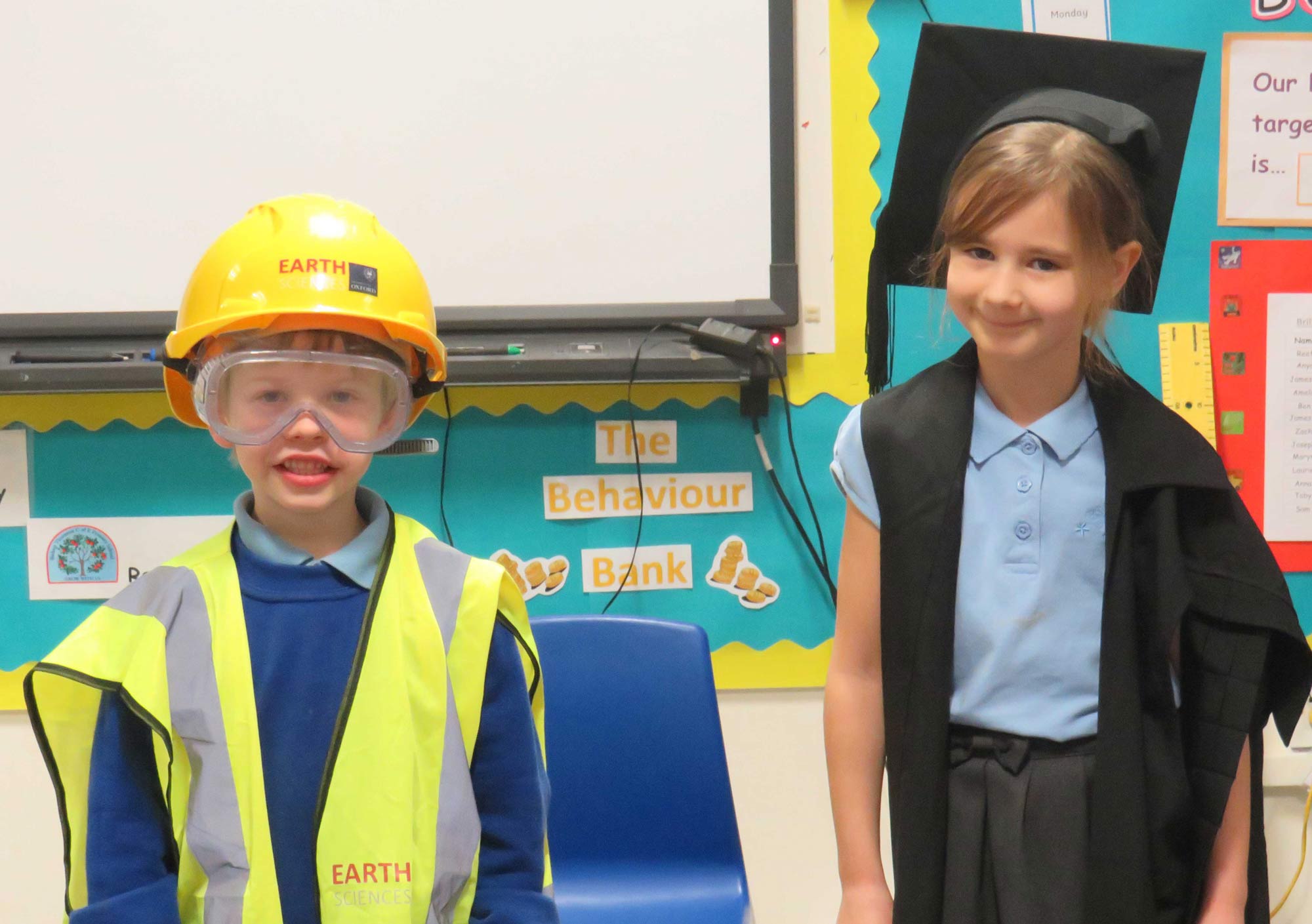 The children were intrigued to see the university dress that she brought in to show them: her mortar board and gown and the hard hat and high viz jacket that she wears for field trips, which she allowed them to try on.
Mrs Miller, Class Two's teacher, thanked Katherine for visiting and sharing her enthusiasm with the children:

Your achievements show us how important it is to have ambitions and how anything can be possible.