A fleet of supercars thrilled youngsters at Martin House Hospice Care for Children and Young People with a special driving day experience for families.
Six Ferraris, a Tesla and a Lamborghini visited Martin House for the day, driven by a team of current and retired professional racing drivers, who took children and young people, along with their families and care staff, on dozens of trips on roads around the hospice.
Sara Cracknell, event fundraiser at Martin House, said: "It was the most incredible day for everyone. All the children and young people, and their families had an absolute whale of a time. It was amazing to see their faces lit up when they came back from their trips in the cars.
"The team of racing drivers, who had come from across the country to be here, were just wonderful. They were brilliant with the children, and they were just blown away by the whole experience too."
Drivers and Martin House care staff worked together to ensure children and young people could safely enjoy the supercar experience, using mobile hoists to help them in and out, and using special child seats.
The cars included a £1.2 million Ferrari F12tdf, as well as a Ferrari 458 GTS, 458 Speciale, 458 Speciale Aperta, Ferrari Lusso T and Ferrari FF, which were brought by Graham Lucking of Better Performance Academy, who donated the day.
David Richards from Stratstone Ferrari came along with one of the latest Ferrari Portofino all the way from Manchester, while Dean Bartle, general manager of Redline Specialist Cars at Knaresborough, brought a Tesla Model X, and when one of the children asked if he could ride in a Lamborghini, he arranged for a Lamborghini Huracan Spyder to come along for the rest of the day.
Graham said:

We are privileged to be able to give so little back, to see such happiness and pleasure for our efforts.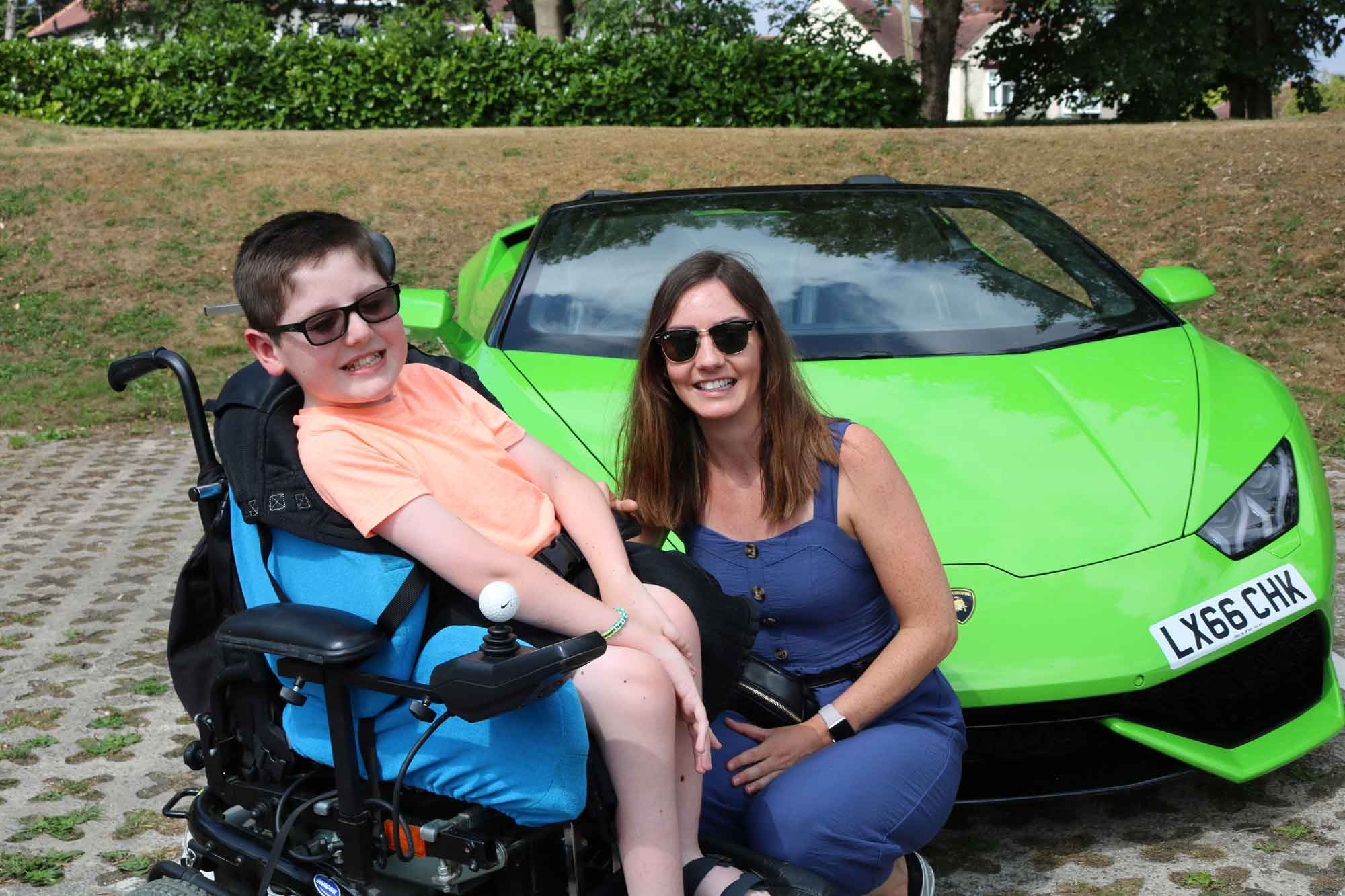 Sara added:

There were so many special moments, one little boy who had been very quiet all day started chatting away to the driver all through his ride, another child actually fell asleep in the car!
The supercar day for Martin House was a prize in the hospice's Glitter Ball in May, with couple Tony and Julie De Nunzio paying £10,000 to give children and young people the driving day experience.
Martin House cares for children and young people with life-limiting conditions – and their families – from West, North and East Yorkshire, providing respite stays at its hospice, along with care in their own homes, end-of-life care and bereavement support.
Sara said:

Tony and Julie are long-term supporters of Martin House, and we would like to thank them for their continued generosity, in making an experience like this possible for families.

We also want to thank all the drivers who gave their time, I know they enjoyed it as much as everyone at Martin House, and they are already keen to do it again next year.