A scheme to provide life-saving defibrillators across the Harrogate district is being extended further thanks to the council and Harrogate Lions.
The Lions have raised £10,000 which is being matched-funded by the council.
It will pay for the roll out of another 17 of the units.
Local community groups, schools and businesses are being invited to apply for grants of £1,195 to cover the cost of a defibrillator and a protective housing.
Applications from locations with high footfall that do not currently benefit from one of the devices are especially welcome.
The defibrillators – known as AEDs – can dramatically improve the chance of survival from cardiac arrest if used within the first three minutes of someone being taken ill.
That's why the units have to placed where they are easily accessible 24 hours a day.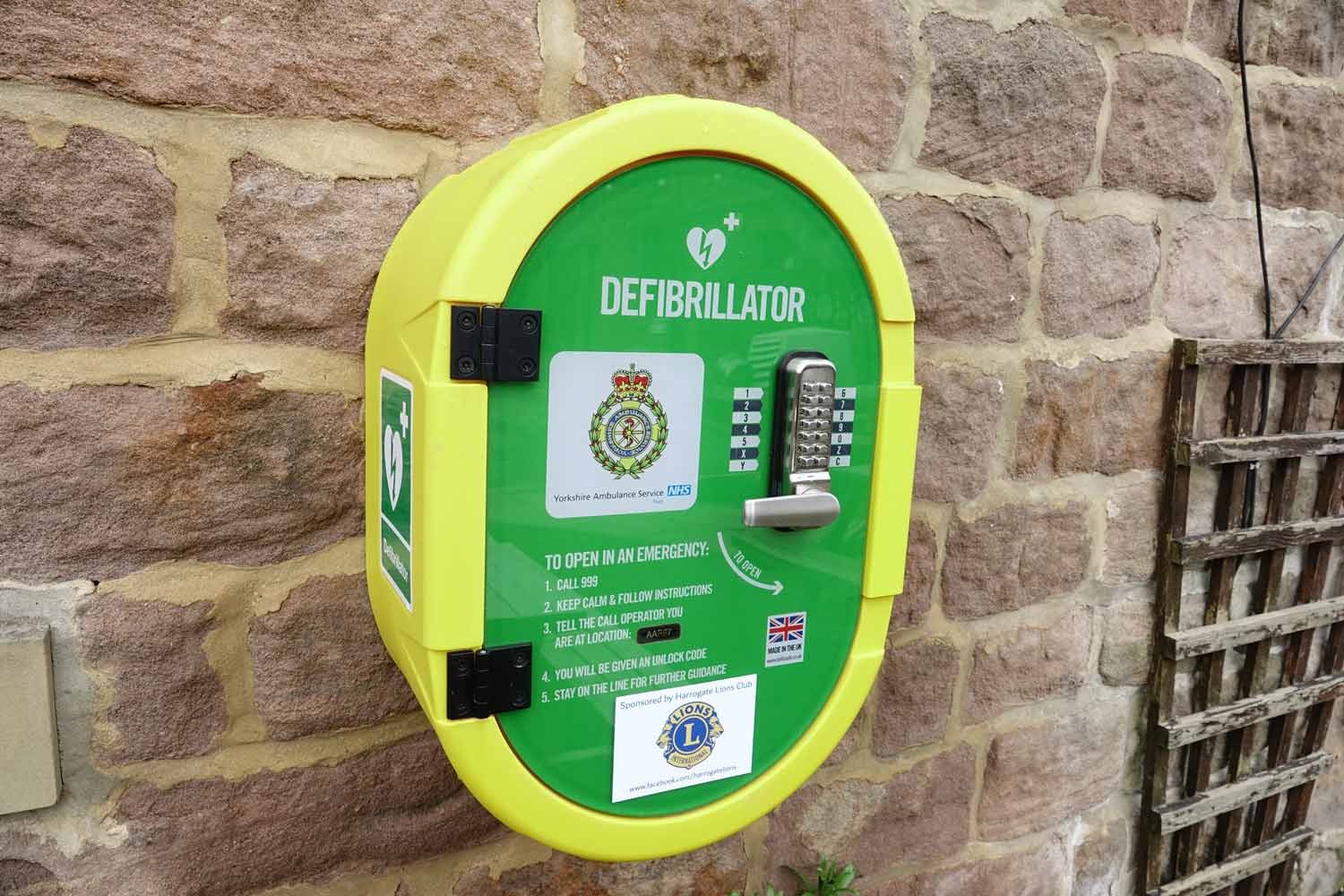 Formal knowledge to use a defibrillator is not required because the device uses step-by-step voice prompts to tell the user what to do.
Initial awareness training will be offered to successful grant applicants who will be provided with a Yorkshire Ambulance Service approved 'Powerheart G5' defibrillator, a protective steel cabinet and an eight-year manufacturer maintenance contract.
Information about the process and a form is available here: www.harrogate.gov.uk/grants
Applications are being accepted until the end of September.
Eric Wright, from Harrogate Lions, said:

Communities across the Harrogate district currently have access to a large number of defibrillators, thanks to everyone who has worked hard to make this possible.

However, there remains a need for many more public access units available on a 24/7 basis to ensure that everyone has access to these lives saving devices.

Harrogate Lions Club is delighted it has administration and financial support from Harrogate Borough Council on this very valuable community project.
Councillor Richard Cooper, leader of the council, said:

Harrogate Lions have worked very hard to raise enough money to extend the community defibrillator scheme and we are delighted to be able match-fund its £10,000.

I encourage communities to apply for grants.

If one of these devices save just a single life, it will be money well spent.