Staff at the Hull College Group are continuing strike action today (18 May 2018) as part of a row over plans to slash hundreds of jobs.
UCU members at Hull College and Harrogate College will be on picket lines from 7am both days in the following locations at Hull College and Harrogate College.
The row centres on plans to cut 231 full-time equivalent posts across the college group's three campuses in Hull, Harrogate and Goole – a move which UCU says would lead to around a third of the workforce being cut.
Staff also walked out last Wednesday in protest at the planned cuts, which the union says will lead to fewer learning opportunities for local people.
UCU members recently delivered a damning vote of no confidence in chief executive officer Michelle Swithenbank. The union said her position was untenable after a failure to defend jobs at the college, as well as efforts to bully and then bribe staff not to attend a protest against the running of the college. It took the college four days to issue a statement backing the beleaguered head.
A student protester, who has asked not to be named, said:

The 231 FTE figure doesn't equal jobs as many part time people could make up one FTE.

It's about 1/3 of the workforce going and that include library staff, IT staff, security, cleaners, learning support and catering staff as well as tutors and lecturers – the Dyslexia team and counselling were also at risk but for the moment are believed to be safe.

Students have been kept in the dark over Fresh Start plans from day one.

We have received no consultation and the student union have remained neutral.

The student body as a whole were never briefed on the situation and we have been treated like children.

We support the UCU strikes in Hull and Harrogate because and unfortunately many of us have witnessed staff bullying and are disgusted by the way they are being treated.

We see these hardworking individuals go above and beyond their post each day and so deserve all the support they can get.

Fresh Start is flawed and needs to be rethought before mistakes are made that cannot be taken back We have been told from day one that the cuts "won't affect us". Who are they kidding? Without the tutors, who will pass on the skills?

This directly impacts our education and cutting 'unpopular' courses will create massive skills gaps.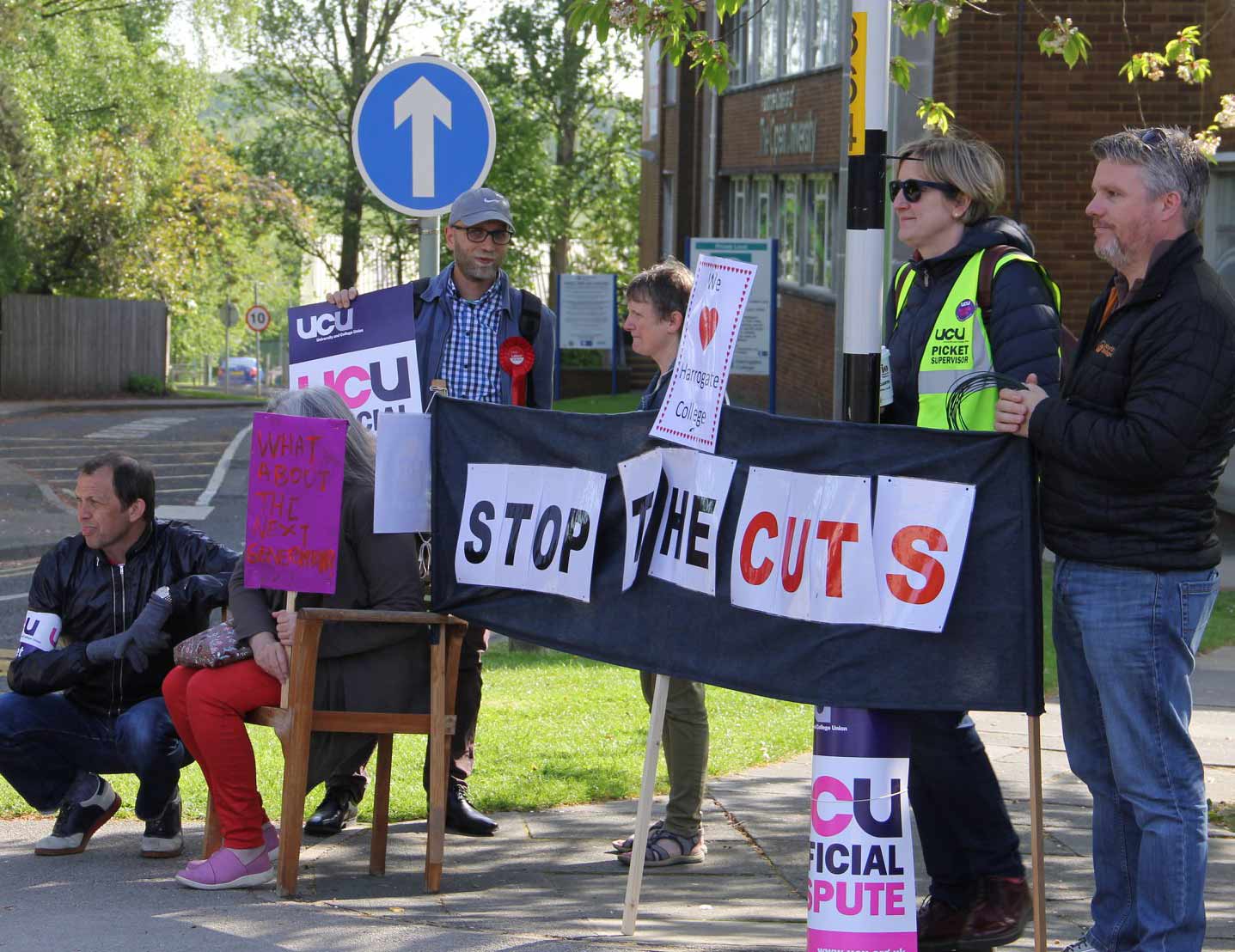 UCU regional official, Julie Kelley, said:

Strike action is never taken lightly, but staff at the Hull College Group feel they have been left with little choice.

These job cuts would be devastating for staff, students and the local community.

We urge the college management to put an urgent stop to these plans and work with us to explore better alternatives which protect jobs and learning opportunities.
In the recent strike ballot, 79% of the staff who voted at the college's three campuses in Hull, Harrogate and Goole backed strike action.
A spokesperson for Hull College said:

We recognise the unions right to strike and our position in regard to action on Thursday and Friday remains the same as last week's strike.

The unions are aware that dialogue is ongoing, with further meetings taking place next week, and the new management team appointed last summer will remain focused on resolving the group's serious financial issues.

As always, we have planned accordingly to minimise any disruption these actions will cause to our learners.