Volunteers from Harrogate Water collected 30 bags of litter during a clean-up blitz around the town with the help of the deputy chief executive of Keep Britain Tidy Richard McILwain.
The event was  part of the environmental charity's national Great British Spring Clean, which is sponsored by Harrogate Water.
Teams of volunteers cleared rubbish from five areas of town and the litter was taken away for recycling and disposal by Harrogate Borough Council.
Harrogate Water and Keep Britain Tidy are also partners in a national plastic bottle recycling initiative, the Incredible Shrinking Bottle campaign, which encourages consumers to 'twist it, cap it, recycle it'.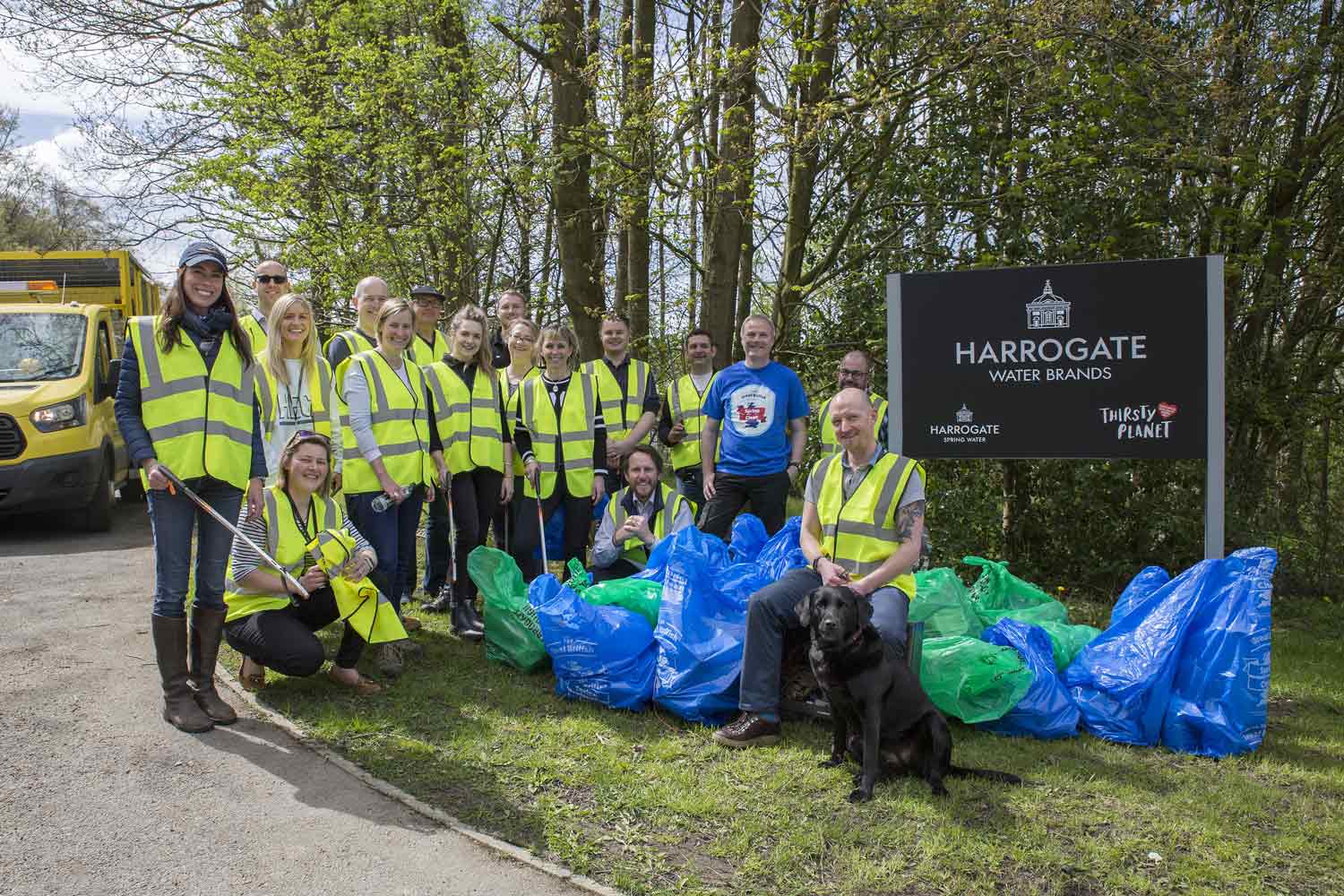 Harrogate chief executive James Cain said:

We are proud of are partnership with Keep Britain Tidy and I want to thank all  my colleagues who volunteered to take part in the litterpick. Together, we want to encourage more people to recycle their rubbish wherever possible.
All Harrogate Water's products are 100 per cent recyclable and glass and plastic bottles use 50 per cent recycled content.