Pannal Ash Junior Football Club is organising its second Almsford Community Fun Day.
Sunday 20 May between 1-6 pm on Almsford Playing Fields, Harrogate.
The event will celebrate the club's 40th birthday.
Following on the success of its inaugural event in 2017, the organisers are promising an even bigger afternoon of live music and entertainment, food and drink and activities for all the family.
To date, the line-up of free entertainment acts performing in the on-site marquees includes: The Night Jars, All Together Now Choir, St Aelred's Irish dancers, Harrogate Music Centre and Harrogate District Dance Company.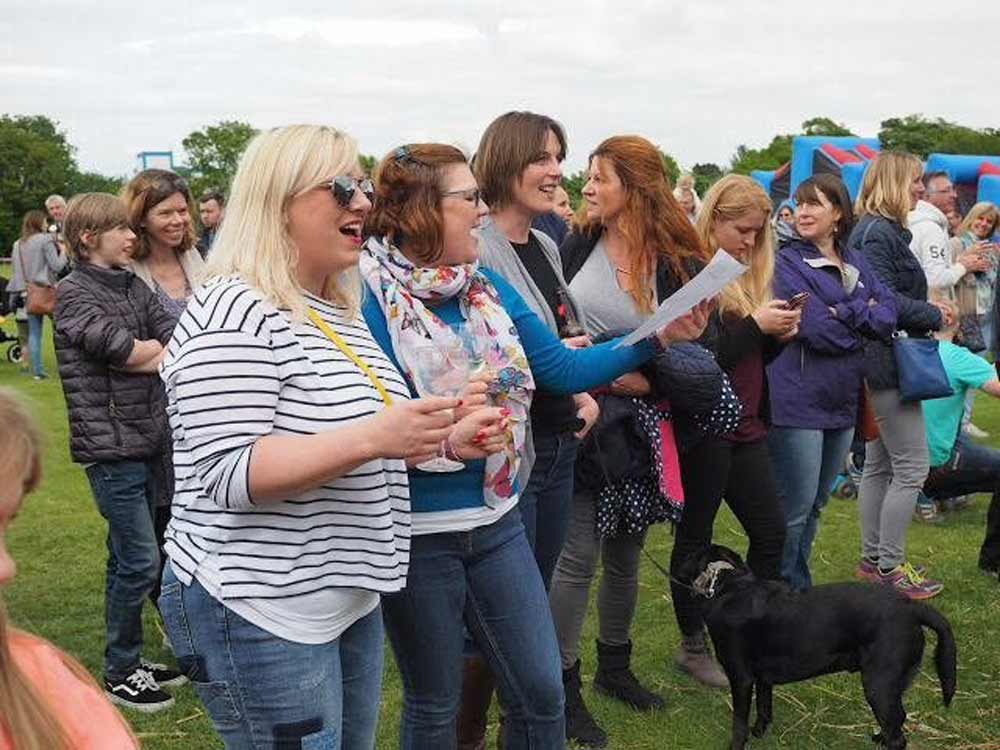 There will also be many free activities for children of all ages including Rascals Entertainment, Noah's Ark Exotic Pets, Magic Mal magician, bouncy castles, human table football and hanging wall, as well as stalls and taster sessions from many local sports organisations and community groups.
Guests can also enjoy home-made refreshments, smoothie tent, BBQ and there will be a licensed bar serving Daleside real ale, gin and fizz.
The focus of the event is to showcase Pannal Ash Junior Football Club's new pavilion, the building of which commenced in January this year, 40 years since the club's foundation.  Once completed, the pavilion will be a shared space, available for the community to use. The event's organisers are keen to bring the community together on the day both to celebrate this facility and invite them to become involved in the future.
Pannal Ash FC Chairman and Almsford Community Fun Day committee member, Chris McVey, explained:

Once the pavilion is completed, it will be available to the whole community and we are always looking for people who might be interested in getting involved. Whether you are from the residents' association, a local group or charity or a member of the club, we would like to invite you to our Fun Day with your ideas on how this amazing resource can be used to best effect to bring the community together.
Thanks to an Awards for All grant, entry to the event and many of the attractions, including the live music, will be free of charge.
The Almsford Community Fun Day organisers are keen to hear from any local individuals or organisations, who would be willing to help out at the event at pannalashfc@gmail.com