A petition against privatisation plans at Harrogate District Hospital has gained 2,700 votes in just a few weeks.
The petition launched by Harrogate & Knaresborough Labour Party on change.org calls on Harrogate District NHS Foundation Trust to stop plans to forcibly move over 300 local NHS staff's employment over to a private company.
The Labour Party is the only political group speaking-out against the change.
The plans affecting porters, caterers, cleaners, and maintenance staff were originally announced by the trust back in November 2017, since then a company called "Harrogate Healthcare Facilities Management Ltd" has been setup.
It is not clear what the hospital  believe are the benefits in this change, other tax advantages. The hospital has said that the new company would be free to secure other work, not just at Harrogate Hospital. The sentiment from the staff is very clear though, they want to remain part of Harrogate Hospital.
Hospital staff have said that changes are being rushed through, with little explanation to them. The proposals are already having a significant impact on motivation, something that the hospital management are paying little attention to.
The petition against the plans follows a recent ballot of over 200 union members at the hospital which saw an 89% turnout, with 97% of those voting against the Trust's proposals and in favour of industrial action up to and including strike action if the plans were to go ahead.
Local Labour Party campaigner and Fairfax ward campaigner Paul Whitmore met with some of the affected staff on Sunday to hear what they had to say:

I heard first hand from NHS staff their experiences of going through these changes at Harrogate District hospital. It was very sad to hear about how gloomy it all is for them. They are being forced out of working for the NHS and are not even sure who they will be employed by. Some staff said they had been told they can't book any holiday until the transition completes, without any clear indication of when that will even be. They also weren't sure if they'd be able to keep their pensions, and were left in the dark over the future of their contracts.

What stuck with me is that staff were telling us how they wanted to work for the NHS, to be part of it and to contribute to its values. That's why they work there and it's now being taken away from them.

These hard-working staff chose to work for the NHS – not a private company – and we should be supporting and thanking them for their work, especially at a time when the NHS is facing increasing pressures, rather than throwing into question their employment terms and conditions.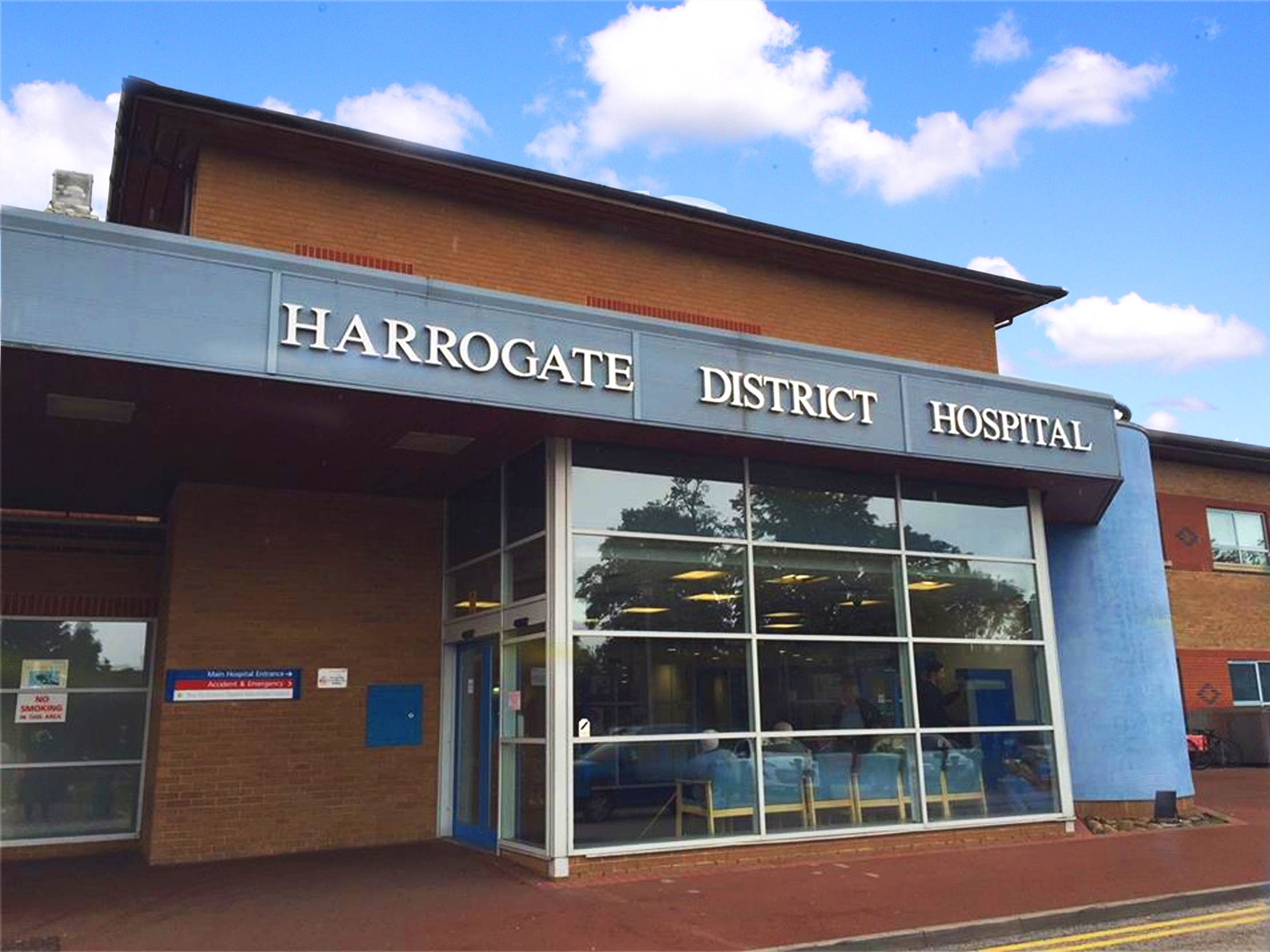 Unions have expressed concern that the private company will be used to avoid paying VAT, which could have a significant negative impact on other government-funded services. Labour Party Shadow health spokesman John Grogan MP also described a similar move in Keighley last September as a "VAT scam", saying: "This is concerning because it will cost the Government in terms of VAT, at a time when the Chancellor is trying to find money in the budget for NHS pay".
Jonny Paylor, Harrogate & Knaresborough Labour Party's secretary, said:

Worryingly what we are now seeing across the country under this Conservative government is more and more backdoor privatisation of our NHS, and it seems we are about to be hit by it here in Harrogate too.

Many people are unaware that their NHS is being managed in this way, with decisions made at trust meetings and staff feel unable to do anything about it.

We launched this petition in support of the staff at Harrogate District Hospital and to make sure as many people heard about this as possible before it was too late.
The petition can be found on change.org at https://www.change.org/p/harrogate-district-nhs-foundation-trust-stop-nhs-privatisation-plans-at-harrogate-district-hospital
Harrogate Hospital have said that no member of hospital management is available for comment.