Harrogate Borough Council has announced an urgent overhaul to the way Knaresborough and Ripon markets are promoted and is promising to put the cash behind the initiative.
The move follows public meetings at the end of last year where the leader of the council, Councillor Richard Cooper listened to public concerns about the markets.
Although the way the markets operate has evolved over time, with internet shopping and sophisticated e-marketing techniques, the council believes a significant change is required to ensure the district's markets are supported to grow and thrive.
This includes the way they are promoted to the public at a time when Twitter, Facebook pages, websites and email promotions are dominant.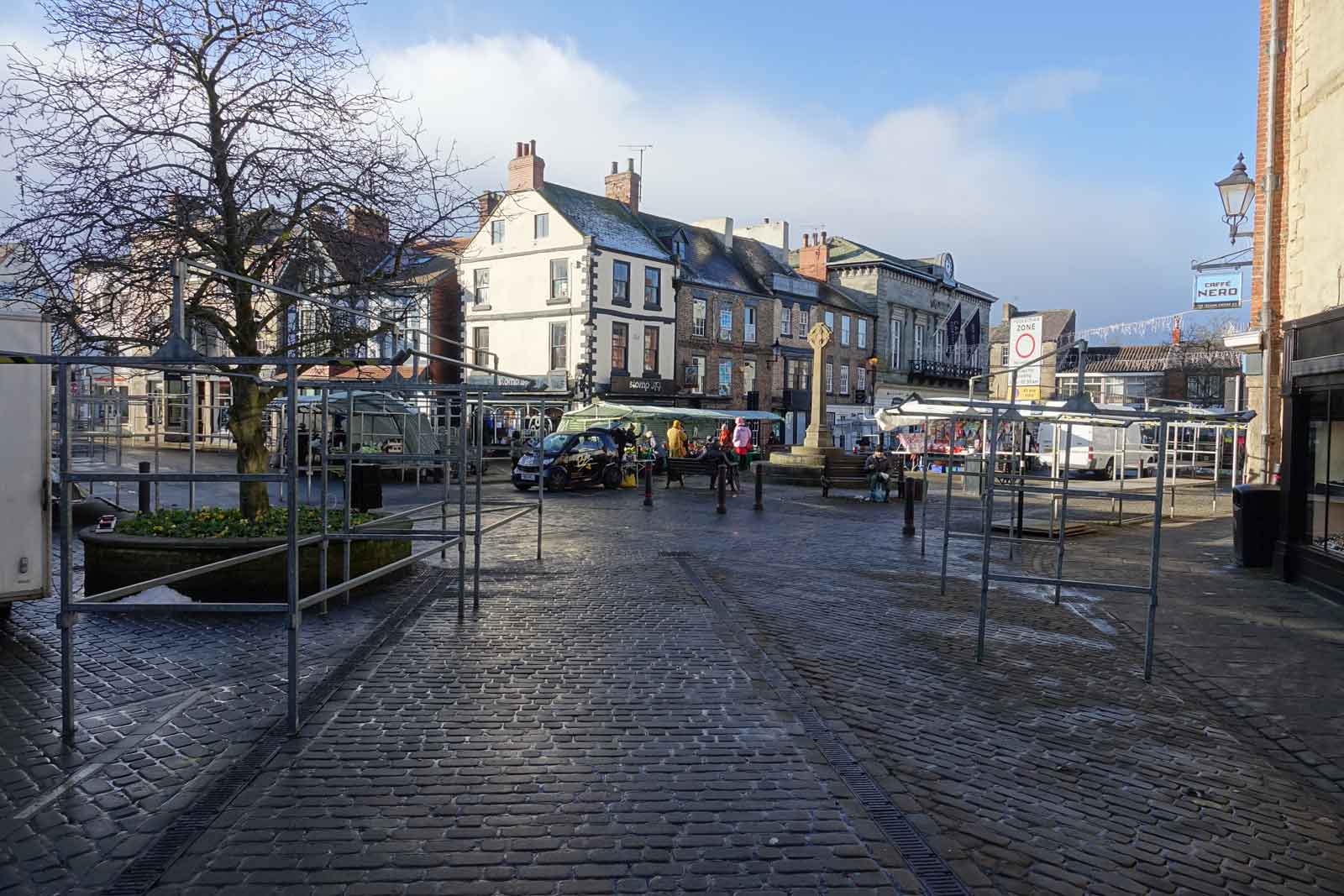 Rental of stalls is still largely based on a paper-based system and marketing of empty stalls is by word of mouth or limited leaflet promotions.
Councillor Cooper said:

I promised that I would spend a lot of time over Christmas looking at the way our markets operate, listening to what traders and the public are saying and seeing how our recent consultant's report fits in with that.

I came to two conclusions.  The first was that we can promote our markets much more effectively.  I want to move ahead with modernising and improving our public relations quickly.  This will require a commitment to fund that public relations activity and on behalf of the Council I give that commitment.

The second conclusion I came to was that the physical set up of the markets can be improved in a way which retains our current traders and encourages new ones who perhaps want to set up their own stalls and not use the Council's pre-built stands.

Latest figures show that Knaresborough market has declined by 16 per cent since 2015 and Ripon by 32 per cent.

I am not willing simply to sit back and let that decline continue but with a national decline in High Street shopping it is going to take a concerted community effort.  Having attended meetings and spoken to hundreds of people I know that community will is there.  We all know that for the vitality and retail diversity of our district our markets need to grow and to thrive.

So in early February I plan to hold public meetings in Knaresborough and in Ripon to have an open and honest discussion on the way we, as a community, can take the markets back to their heyday.

People should start thinking about how we do this now.  The future for our markets is going to be successful and exciting and it will be so because it will be a future built by the Council, current traders, new traders and the community.