Harrogate Borough Council has given support for the draft local plan to go to a further and final consultation.
The decision was made following a vote from all the Borough Councillors at a full council meeting on 13 December 2018.
Normally full council meetings would be held at Crescent Gardens, but this council meeting, which was due to be held in the new Civic Centre for the first time, was moved to the Royal Hall to accommodate the number of public attending.
The local development plan is setting an economic development for the Harrogate District, part of that plan is about allocating land for future development, including a new settlement.
The meeting was from 5:30pm until 8pm, here's how the evening developed.
Prior to the meeting a number of protests groups formed on the steps of the Royal Hall. There was a significant number from the Keep Green Hammerton Green group as well as other groups protesting over specific land allocations in some of the villages.
Petitions were heard from the West Harrogate Forum and Hampsthwaite Action Group. These are petitions put to the council, rather than questions seeking a specific response.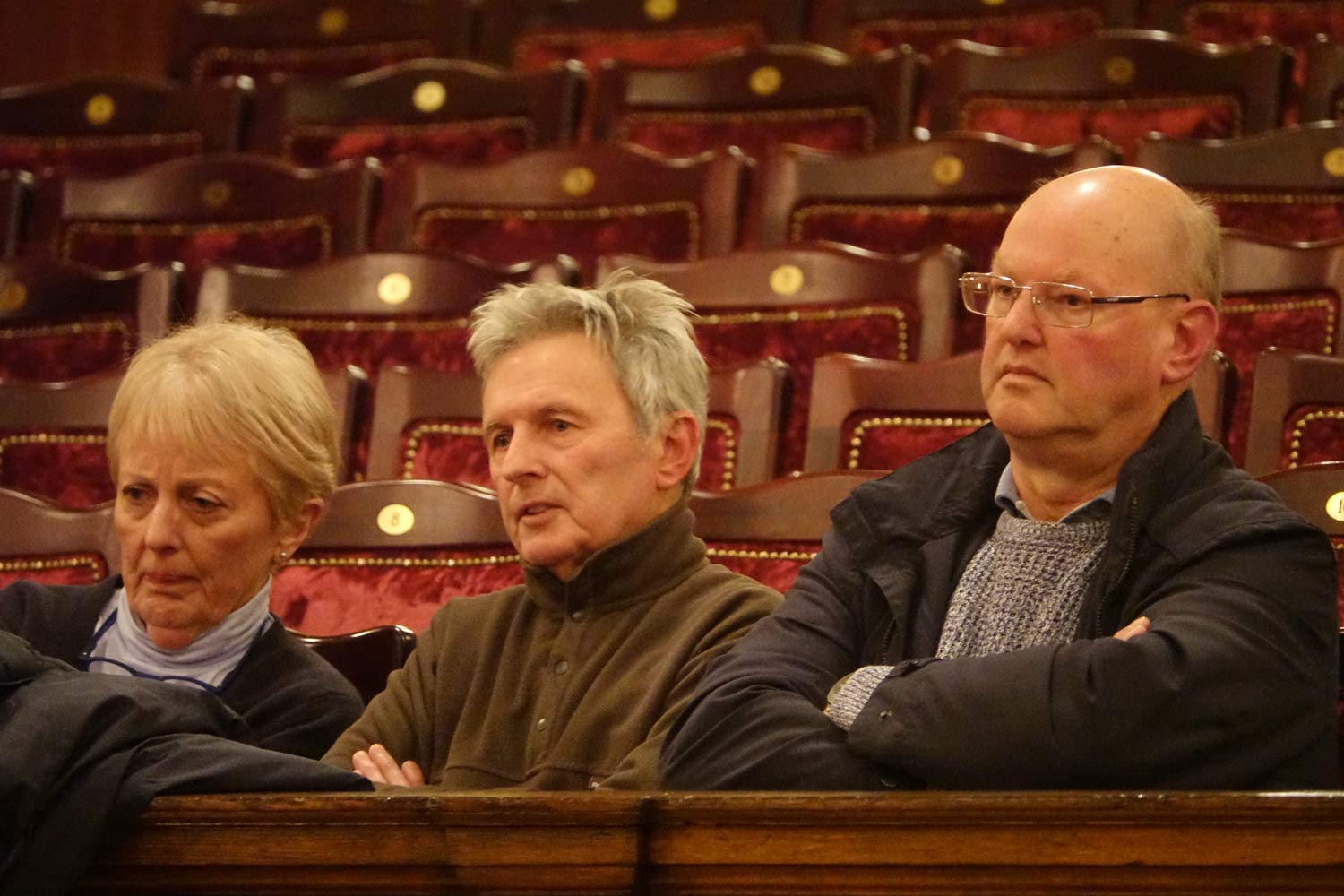 Two questions were put to the council, from the Keep Green Hammerton Green group.
Following the petitions, amendments to the Local Development Plan were received:
Councillors Val Rodgers/ Jenny Travena – removal of a number of sites based on lack of infrastructure
Councillors Pat Marsh/ David Goode – removal of sites allocated for gypsy/ traveller sites
None of the amendments received support and did not receive a majority vote.
The debate was then opened to the elected councillors.
Although the plan is a local development plan, the discussion was focused around planning and land allocation. The meeting gave little attention to the economic development with the cabinet member for resources, enterprise and economic development, remaining surprisingly silent on the matter.
The debate was focused around land allocations, with most saying they supported the local plan process and approval of the plan, but opposed the land allocations in their wards.
Councillor Nick Brown spoke against the new settlement in Green Hammerton, commenting on the money that County Council is set to make with that choice over the Flaxby new settlement.
There was an acknowledgement by many that there was a need to move the plan on, as a way of protecting the district and avoiding planning inspectorate intervention.
Councillor Richard Cooper responded to repeated requests to remove specific land allocations from the plan saying that it was not possible as that would then lead to a short-fall that would need to be made up elsewhere and that it could also lead to a precedence with further challenges.
In the final vote on the local plan:
37 voted in favour
6 against
3 abstentions
The local plan will now go forward to a final public consultation.  The submission to the planning inspectorate is still some time away, in quarter 4 of 2018.