Zelst Limited, a leading Digital Marketing agency in Harrogate, have relocated to a new office in the centre of Harrogate.
In an exciting move to a bigger, brighter, and more contemporary office, the new space is more fitting to this forward thinking digital marketing brand.
The new location provides more room for the team to expand alongside the agency's flourishing growth, and provides a better space for client meetings.
Zelst first started providing digital marketing services over 10 years ago, based on founder, Peter Van Zelst's, personal experience of setting up, building and developing an ecommerce business.
The business has grown from a one man consultancy to a team of seven, each with their own specialist skills and experience. The move to new offices gives Zelst the capacity to grow to meet the expanding needs of its client base and the company is looking to grow its team to around ten within the next twelve months.
Now on the first floor of 52 East Parade, the move sets the team up for an expansion of employees and clients. Standing desks and multiple seating areas have been installed in the new space, providing the team with the opportunity to move around the office and work in different areas – something that was not possible with the space in their previous location.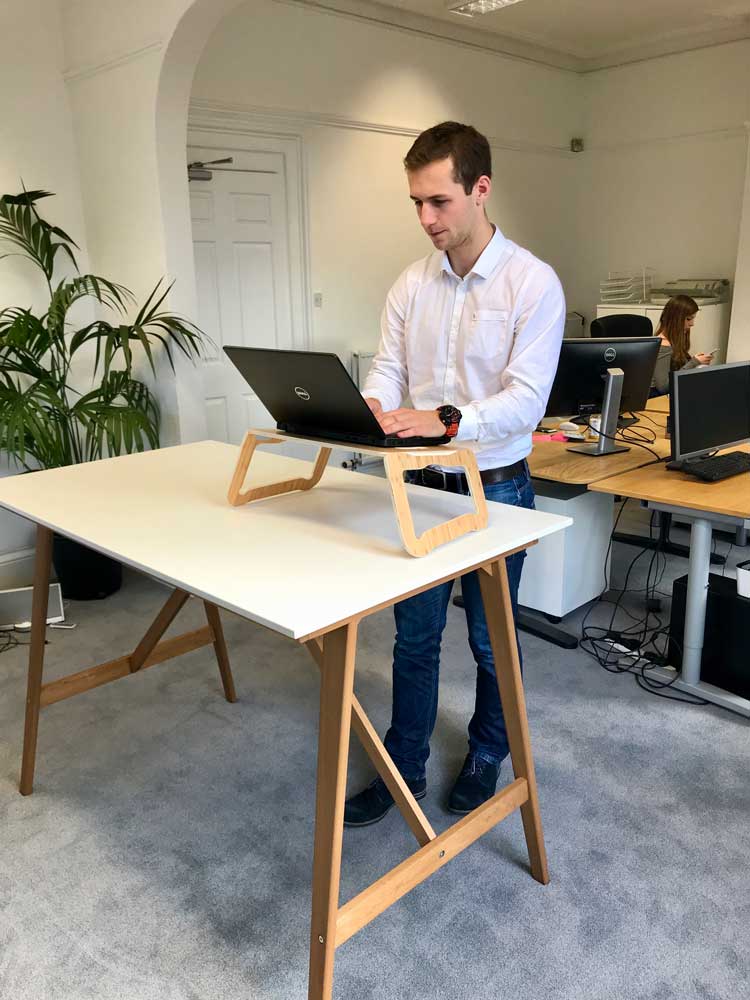 Peter Van Zelst, Managing Director at Zelst Limited:

We've been looking to move for a little while now. Having outgrown the old premises, we wanted space to expand the team and the company. We are also in the process of a rebrand and a new and more contemporary office is perfect for this. The extra space makes it easier for us to collaborate and work creatively, we are really excited about the opportunities that this move will give us.
What does Zelst do?
Search Engine Optimisation (SEO) – Helping its clients to be visible and easily found in relevant organic searches on Google, Bing, Yahoo and other search engines
Paid Search (Pay Per Click/PPC) Management – Manging its clients Paid Search activities and making sure the advertising delivers the most effective results and achieve the best possible return on investment
Content Marketing – Researching, developing and creating amazing content to communicate its clients messages to relevant audiences
Social Media – Engaging with relevant client audiences via relevant social channels and communicating the appropriate message
Outreach – Engaging with relevant bloggers, influencers, journalists and key players in the relevant media to spread its clients messages