Four women who are raising funds to help the fight against children's cancers by driving two Tuks Tuks around Britain have visited Harrogate to see the work being carried out at The Sir Robert Ogden Macmillan Centre.
And there to meet the Beijing Biddies Tuk Tuk Challenge team were staff and patients, along with actress Emma Atkins, who plays Charity in Emmerdale.
The women were given a tour of the centre, which is based at Harrogate Hospital, to see some of the work being done there to help cancer patients.
Kate Sleath, aged 66, from Wetherby, along with Edwina Sorkin (71), Helen Stobart (51) and Liz Tinkler (50), from Cumbria, have raised £80,000 so far for Cancer Research UK and Macmillan Cancer Support and are aiming to reach over £100,000.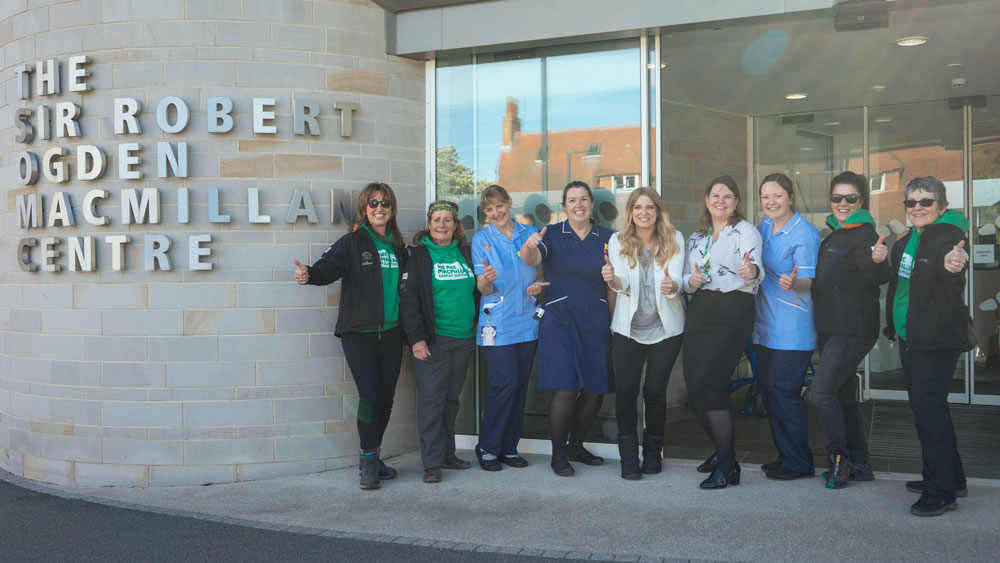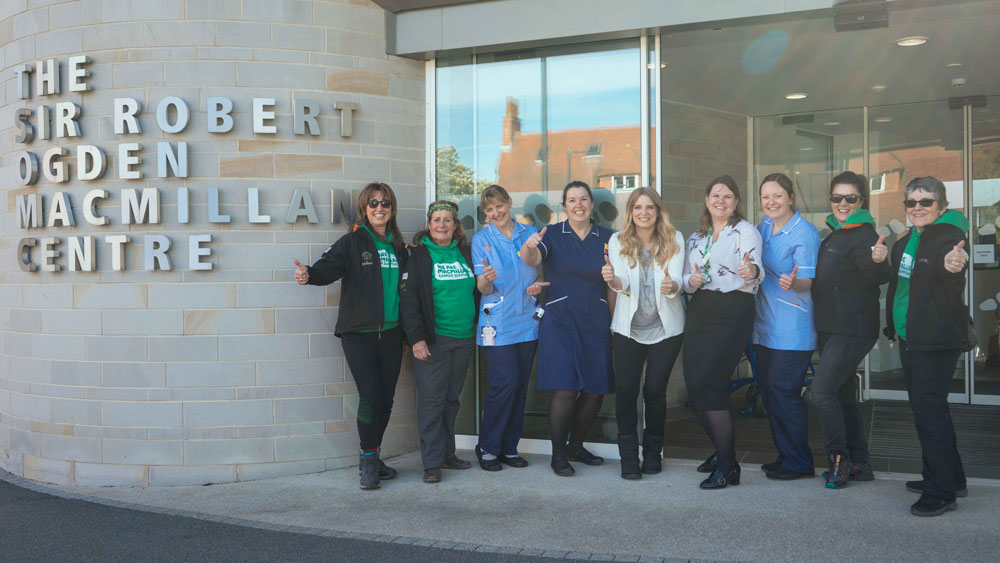 Team leader Edwina, who is originally from Leeds, said: We were delighted to meet everyone at the Sir Robert Ogden Macmillan Centre and to see how the money we are raising is spent.
Emma Atkins said: I think what these women are doing is absolutely amazing. It is not an easy challenge and they deserve to raise lots of money for this really worthwhile cause.
They aim to cover 1100 miles in 16 days, driving at an average speed of 20 miles an hour for six or seven hours a day. The journey, starting at Carlisle on Tuesday, May 2, sees them visit cancer centres and hospitals in Edinburgh, Newcastle, Harrogate, Cambridge, London, Merthyr Tydfil and Manchester.
Edwina said: The Tuk Tuk challenge is perhaps our craziest yet. These little Tuk Tuks are great fun but they take skill and a lot of concentration to drive them as we intend to – all day and to a strict timetable.
It is almost three years to the day since Edwina and Kate, calling themselves the Beijing Biddies, drove from the UK to the Chinese capital in just 29 days for the two cancer charities. Last year they were joined by Helen and Liz plus Kerrie Ellison to drive from Carlisle to the Arctic Circle with no overnight stops, completing that challenge in four days.
Watch the Beijing Biddies arrive at The Sir Robert Ogden Macmillan Centre and meet Emma Atkins
https://youtu.be/rHGIH-qe4FY
For more information, or to sponsor them, visit www.beijingbiddies.co.uk or follow them on Twitter @BBiddies