Last autumn a local charity put an appeal out for new premises after it had to leave its rent-free home after eight years. A temporary building was offered by the charity's landlord but this has to be vacated in April.
PhysioNet, a registered charity based in North Yorkshire, has for eleven years been collecting equipment from the NHS and other health providers for re-use in developing countries. Equipment is checked and listed at the PhysioNet depot near Boroughbridge and then sent in 40′ containers to destinations around the world, including Eastern Europe, Africa, Asia and the Pacific.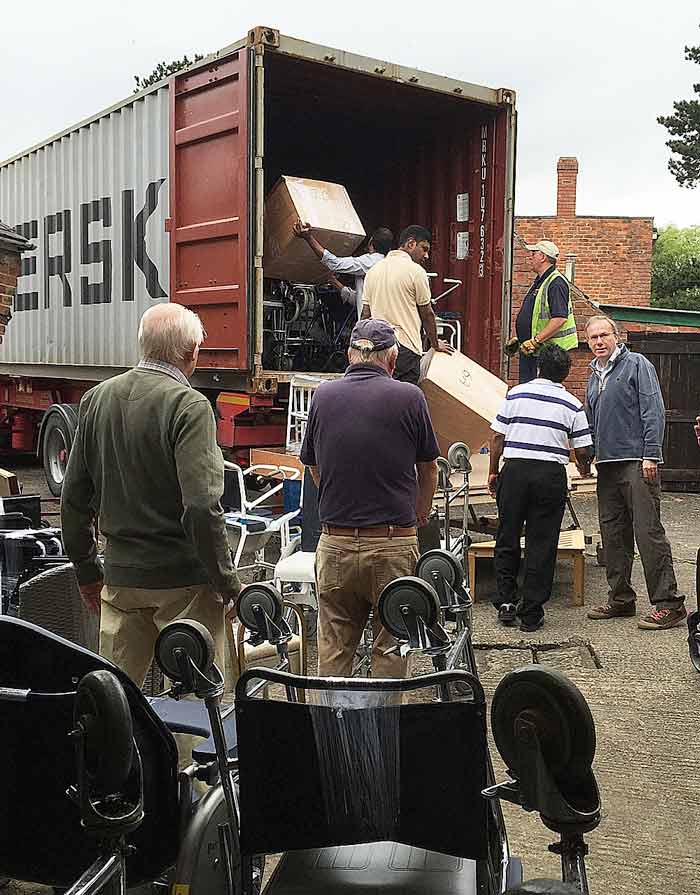 PhysioNet Chairman, David Kaye, said: We are tremendously grateful to our landlord for allowing us free use of a large barn for all these years. Without this benefit it is difficult to imagine how we could have carried on. The search is now on for an old farm or industrial building with HGV access in the Harrogate, Knaresborough or Boroughbridge area. If an empty commercial building is available the owner would not have to pay empty rates if we occupied it.
PhysioNet turns discarded equipment into life-changing gifts for thousands of children and adults around the world – recycling on a grand scale. There is a danger that this work will have to cease if new premises cannot be found.
For more information and offers of help please contact David Kaye (01423) 797842 e-mail: dlk@kaye-estates.co.uk