Harrogate-based High Street TV (Group) Limited, has teamed up with St Peter's Church of England Primary School to help tackle homelessness this Christmas.
The market-leading UK multi-channel retailer has donated free Stompeez slippers to all pupils at the local school for them to take part in Shelter UK's 'Slipper for Shelter' day.
The comfy fundraising event is aimed at raising awareness and money for the 120,000 homeless children in Britain this Christmas.
High Street TV marketing director, Francesca Woodward, said: We're delighted to partner with St Peter's for such a worthy cause. Our cosy Stompeez slippers are fun and animated, and we hope that it helps to raise awareness and money, and make a real difference to children across the UK.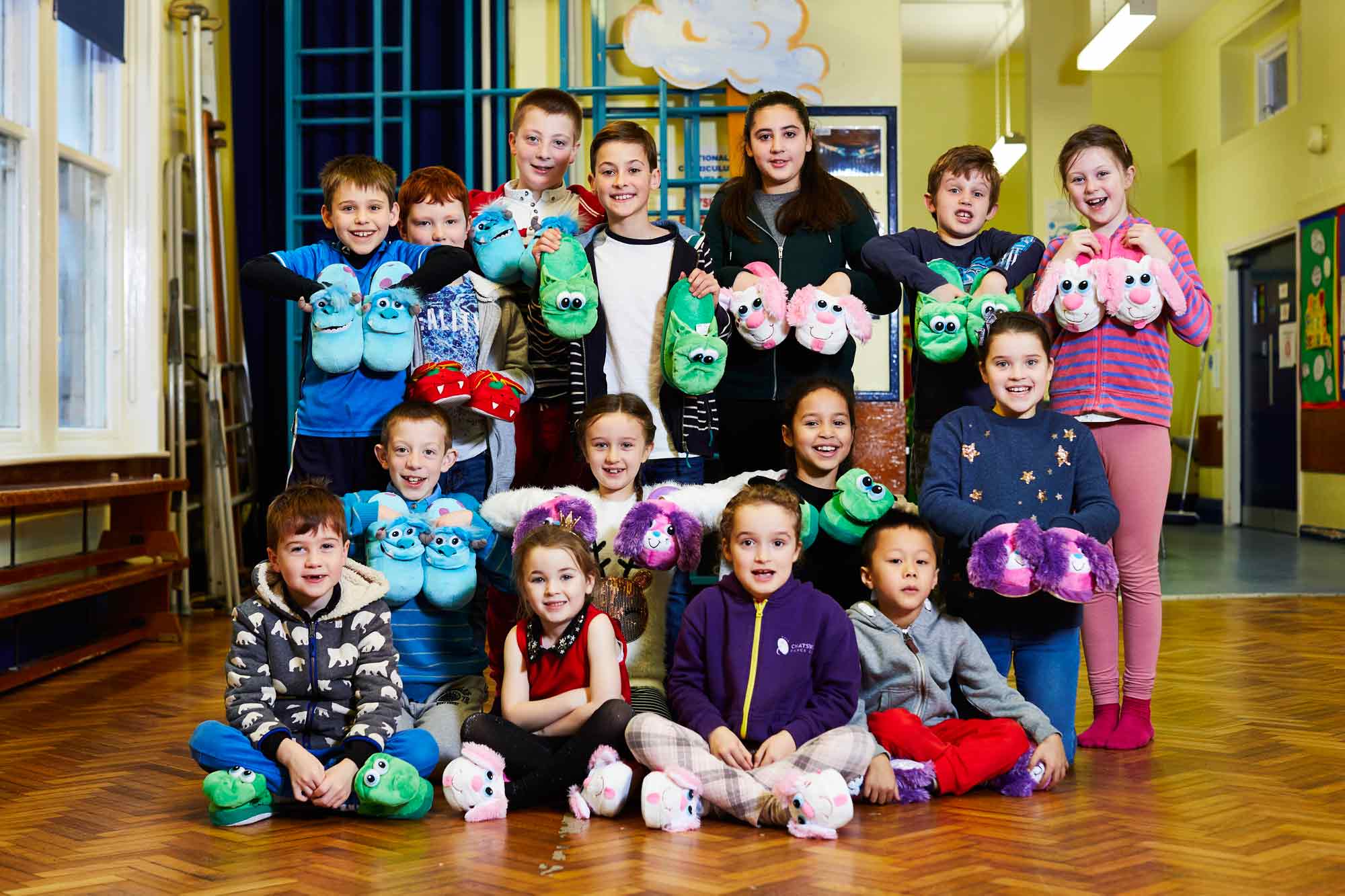 St Peter's C of E Primary School Headteacher, Julia Collins, said: The children were really excited to wear their new slippers around school for the day, generously donated by High Street TV.

In school we are thinking about our response to homelessness, and are pleased to be raising awareness and money for this cause. We want to encourage the children to be thankful for what they enjoy especially at this time of the year..
To donate to Shelter UK visit https://england.shelter.org.uk/donate/give