Two Harrogate authors will this month see their debut children's book published.
Siblings J Knight Conry and Dominic Port have penned Sir Trump-a-Lot – a wonderful rhyming story sure to appeal to young children everywhere.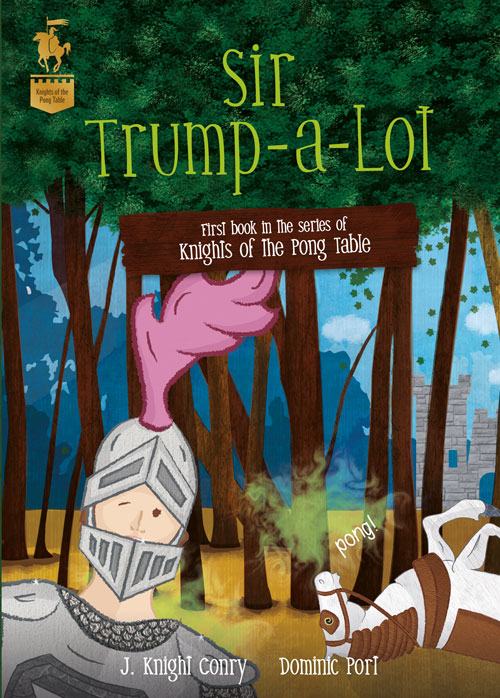 Sir Trump-a-Lot is the first of the 'Knights of the Pong Table' to emerge from the minds of this brilliant writing and illustrating team. With his ponging and farting he may not seem an obvious hero, but his heart is bigger than any of the smells that surround him.
This wonderful rhyming story, with charming line drawn illustrations, draws readers into the magical world of the Pong Table Knights, and will leave them wanting more.
J Knight Conry is an enthusiastic and ambitious writer. She has fresh and original ideas, with a passion for creating quirky characters that come to life through her writing. She currently lives and works in the Yorkshire Dales with her children Erin and Hugo.
Her brother Dominic Port is an artist, digital designer and illustrator of her books. He currently lives and works in Brighton.
Sir Trump-a-Lot, published by Austin Macauley, will be available to purchase from Amazon and all good bookshops from 30th November 2016. For more information, please visit www.austinmacauley.com