Travel from London to Harrogate for the Christmas Market will be at a cut price thanks to Virgin Trains.
A return ticket from London to Harrogate will be from £29 in Standard Class or £14.50 for a single.
There will also be additional trains running from London King's Cross to Harrogate on the mornings of Saturday and Sunday 19 and 20 November 2016, with return services to the capital later in the day.
Harrogate Christmas Market:
17 – 20 November 2016
Montpellier, Harrogate
Virgin Trains Commercial Director Suzanne Donnelly said:

We're committed to supporting Harrogate Christmas Market and we're confident these additional services, and fantastic value fares, will prove very popular.

Promoting travel to the market is one of a number of initiatives we're looking at as part of our commitment to supporting the town's tourist industry, economy and community ahead of our planned introduction of a two-hourly service between Harrogate and London from 2019.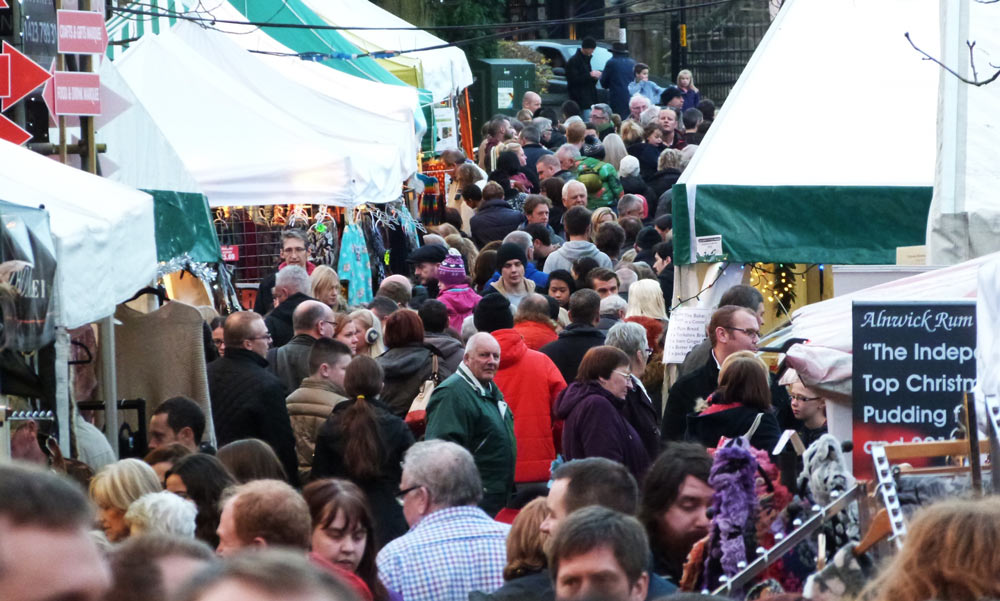 Brian Dunsby, who leads the market's organising committee, said:

We're very pleased to have the support of Virgin Trains and, with just four weeks to go before we open our Christmas market, we hope this new release of low priced fares will persuade many people from across Virgin's east coast route to travel to Harrogate to see what the town has to offer.

Virgin Trains is already planning to substantially increase the number of direct services between London and Harrogate over the next few years, and these special one-off services are further recognition of the demand for easy access to Harrogate from the capital.