In a lively and sometimes impassioned debate at the Wesley Chapel, the latest Harrogate Debate saw an overwhelming vote in favour of the motion that: "This House calls for an Immediate End to Fracking in the UK".
The debate took place on the same day that the government announced a go-ahead to fracking in Lancashire…and presumably Yorkshire cannot be far behind.
Just over 100 townspeople packed into the Wesley Chapel to hear local campaigner John Plummer list a number of environmental and other reasons to reject fracking, most notably the vast quantities of water involved, the pollution of that water (which cannot be reused), the impact on ground water, the potential damage to homes and the stress on transport infrastructure. He quoted USA and Australian sources and noted the evasiveness of the fracking industry in answering questions. He argued that solar, wind and waves offered better, cleaner and more acceptable sources of energy than gas fracking.
In opposition, Ken Wilkinson questioned the research data upon which the opposition case was based. He argued that health concerns (asthma, for example) were not validated by the data. Early worries about shale gas extraction were the result of very poor practice and badly designed wells: modern fracking processes, he said, show no established link between shale gas extraction and health effects. He questioned the objectivity of Friends of the Earth and other campaigning groups who could not, he said, substantiate all their claims. Modern engineering and tight operational controls should alleviate anxieties about fracking. Moreover the prize is cheaper abundant energy.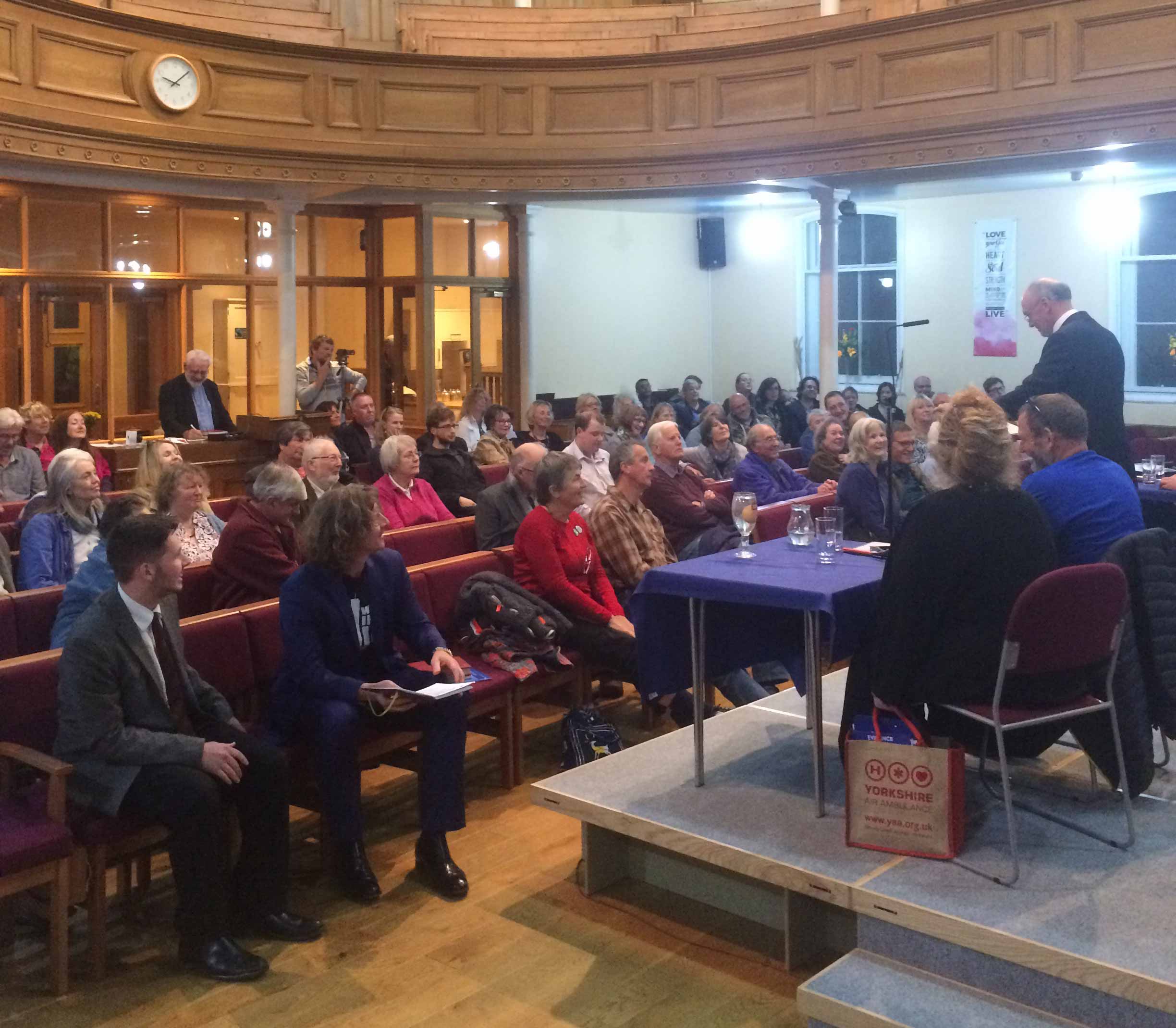 Seconding the motion, Ian Crane cast doubt on the ability of regulators to control disposal and pollution problems and the ability of local communities to stand up to £multi-million extraction companies. While Lorraine Allanson, in opposition, emphasised the human costs of fuel poverty, the need to replace dwindling gas supplies from the North Sea and elsewhere and the beneficial use of hydro-carbons in almost every aspect of modern life.
Contributions from the floor were almost entirely in support of the motion and some were clearly made by local residents who had expertise in the subject and could speak from a scientific/engineering background. Two of the most telling questions were: exactly where and how would the contaminated water be disposed; and what confidence the community could have in the operation of the wells if nobody except the industry is in control?
When it came to a vote the motion was overwhelmingly carried by more than10:1.
Given the developments in Lancashire this may well be the start rather than the end of the debate about fracking in our locality.
The next Harrogate Debate will be in the New Year on the subject of NHS Funding. Details on HarrogateDebate.org