A North Yorkshire steel fabricator is preparing to expand by taking on bigger projects after achieving a prestigious new industry quality standard.
SBu Fabrication, a specialist steel fabrication division of civil engineering company, SB Utilities, Lingerfield, Knaresborough, has achieved the complex quality standard EN 1090-1 2009+A1: 2011.
The division received its quality certificate last month (July 2016) from the Centre for Assessment, Manchester, and can now fabricate and erect steel for larger construction projects and provide project management.
The rigorous assessment for EN 1090-1 2009+A1: 2011 took four members of the company's staff nine months and involved SBu Fabrication in investing £100,000 in upgrading fabrication equipment so it can be calibrated and maintained under the new standard, extensive staff training and extending its premises to manoeuvre larger steel girders.
SBu Fabrication, led by manager Andy Cook, was created to fabricate steel items, such as metal piping and gantries, in-house specifically for projects being delivered by SB Utilities. Now the accreditation has enabled the division to take on an additional fabricator, Jordan Lawman, and an administrator, Dawn Taylor, to support the extra workload involved in schemes it can deliver under the new accreditation.
SB Utilities chief executive, Keith Swales, said:

Achieving this quality standard has been arduous but it is our biggest achievement in the last five years and we believe it will bring long-term benefits to our business and local construction professionals who now have an accredited business on their doorstep.

The successful assessment means that our work is to the same high standard as CE marked steel. It allows us to fabricate and erect sizeable steel structures, such as frames for residential and commercial buildings, warehouse extensions, temporary steel buildings and large external fire escapes, and provide a turnkey service by project managing their installation

Our achieving this accreditation will assist the local construction industry by helping companies reduce unnecessary delays and costs by having someone close by so they can complete schemes within agreed schedules and budgets. The accreditation is so complex that it wouldn't be cost effective for very small fabrication businesses to operative under the EN1090 and big steel fabricators will not offer the same cost benefits that we do.
One of the first projects completed by SBu Fabrication since gaining accreditation has been the fabrication and erection of a steel frame for Harrogate building company Marshall & Wallace, for a scheme to build to a three-storey house off Cold Bath Road, Harrogate, in a £20,000 contract.
Marshall & Wallace director, Neil Wallace, said:

SBu Fabrication did a first-rate job for us with this scheme. It will be very handy for us and similar local business to be able to source this level of expertise locally.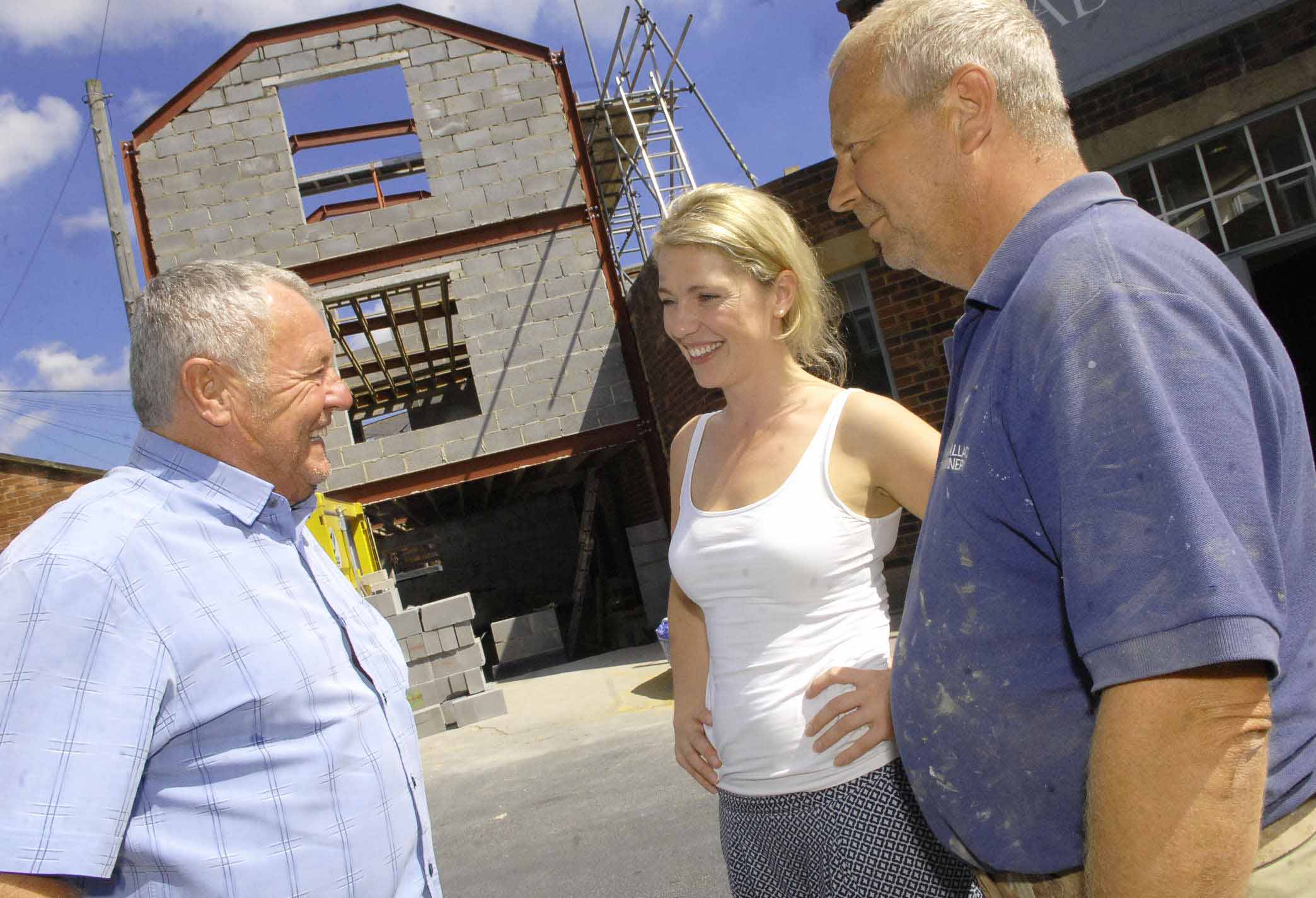 SB Utilities was established in 2002. The company's current services include civil engineering, metal fabrication, building and maintenance, feasibility studies and design, for customers including Severn Trent Costains Ltd, Yorkshire Water Services, Barhale plc, Bettys and Taylors of Harrogate, HM Prison Service, AECOM, Harrogate Town FC and Amey Plc