An aspiring chef could have a high-flying career ahead of her after giving a demonstration at the Great Yorkshire Show – despite being just 13 years old.
Rossett School student Lottie Malia became a record-breaker by being the youngest ever chef to give a demonstration in the food theatre at the event. She showed the audience how to make a rack of Nidderdale lamb in a herb crumb, with fondant potato and scorched baby vegetables.
Lottie, who lives in Shadwell, was invited to take part by chef Stephanie Moon after she won the Red Kite Alliance Masterchef competition, beating entrants from three other schools across the area. With help from school chef Steve Ashburn and head of year Vicky Young, she prepared for her biggest ever audience with just two days' notice.
Lottie said:

I was very nervous, but I cooked the same dish that I had in the competition and it went really well.

My grandparents and Miss Young were on the front row, but there were lots of other people there too and quite a few more stopping to watch as they walked past. Once I got started, it was fine, and I forgot about being nervous when I was cooking.
As well as impressing the audience, Lottie's skills caught the eye of a professional chef. Michelin-starred James Mackenzie, who was also on the programme, approached her with an offer of an apprenticeship at his renowned East Yorkshire restaurant The Pipe and Glass Inn.
Lottie said:

I was really surprised and pleased when he offered me the apprenticeship. I still have to finish school, but I would love to work with him after that.

I'll definitely be practising more during the summer holidays and there is another competition next year that I'd like to take part in. My mum has worked as a cake maker and food is something I've always been interested in, so I'd like to have a career in cooking after I leave school.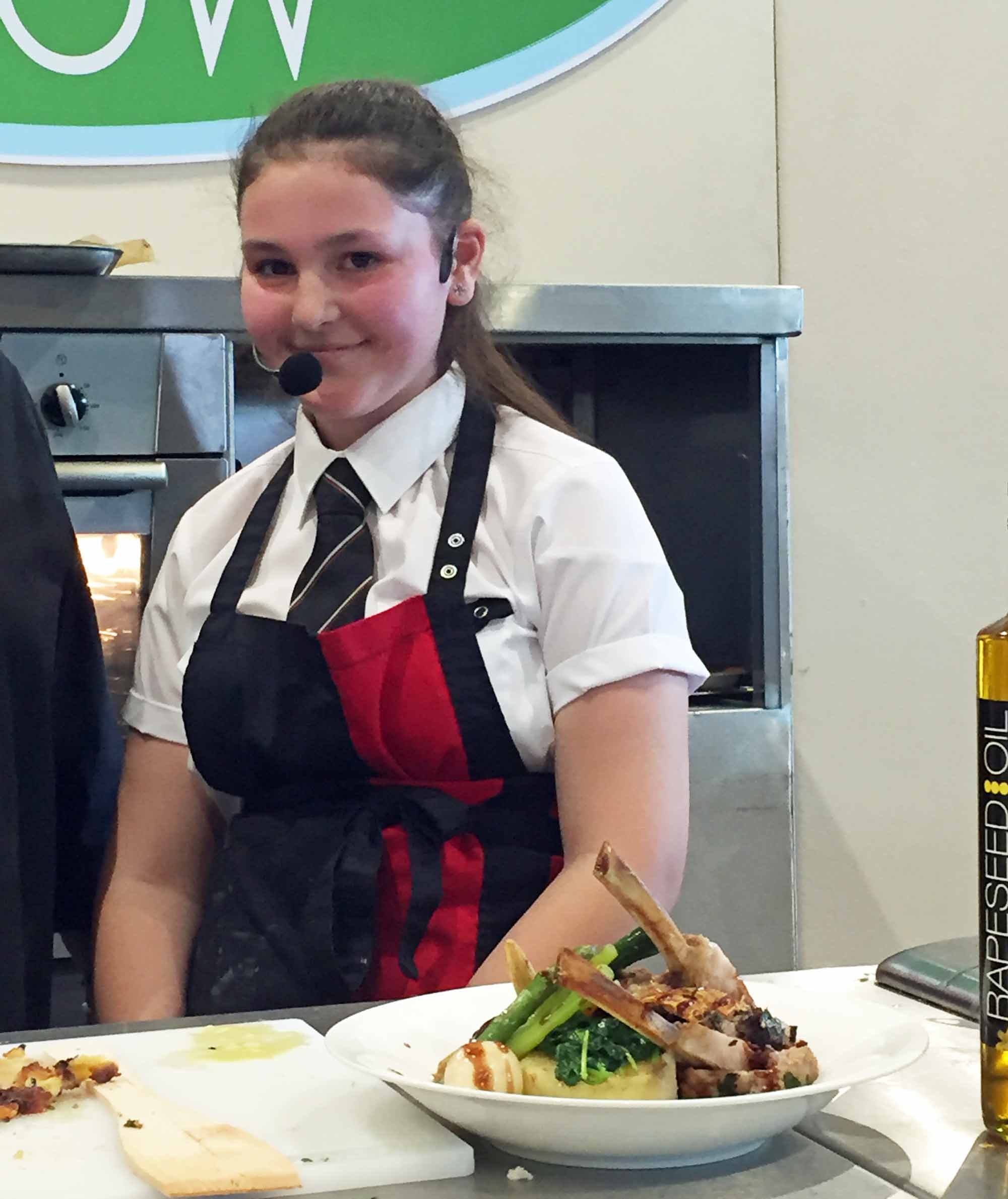 Head of Year 8 Vicky Young said:

Lottie did brilliantly in the competition and at the Great Yorkshire Show, and was a credit to the school.

She has a natural talent for cooking and we're pleased to have been able to help her make the most of it this year. I'm absolutely sure we'll see her go on to even more success in the future, too.
.