Visitors to Tockwith Show on Sunday, 7 August 2016 will be able to make ethical food choices thanks to the number of local producers who will be there.
The organising committee has kept its focus very local, with preserves, vegetables, pies, pickles and cakes all coming from within just a few miles of the showfield.
Catering in the members' tent will be provided by Ainsty Farm Shop, while Daleside brewery will run the bar, meaning very low food miles for everything on offer on the day.
Show chairman Sam Blacker said:

Yorkshire is blessed with some fantastic food and drink suppliers and we wanted to offer our visitors a chance to sample as many of them as possible on show day.

We've kept our focus very local, minimising food miles and also giving people a chance to learn more about the great businesses in our area. Alongside traditional products from companies like Voakes Pies, Wharfe Valley Farms and Raydale Preserves, we've got patisserie from Davill's and Salt's Catering, spices from The Twisted Chilli and liqueurs from The Little Red Berry Co, plus lots more.

Alongside the competitions and demonstrations, our Farmers' Market marquee is always one of the biggest attractions at Tockwith Show. We're looking forward to enjoying the best of local produce again this year.
Tockwith Show takes place on the Show Field, Cattal Moor Lane, Tockwith, YO26 7QH on Sunday, 7 August 2016. The full schedule for both days is available from the website.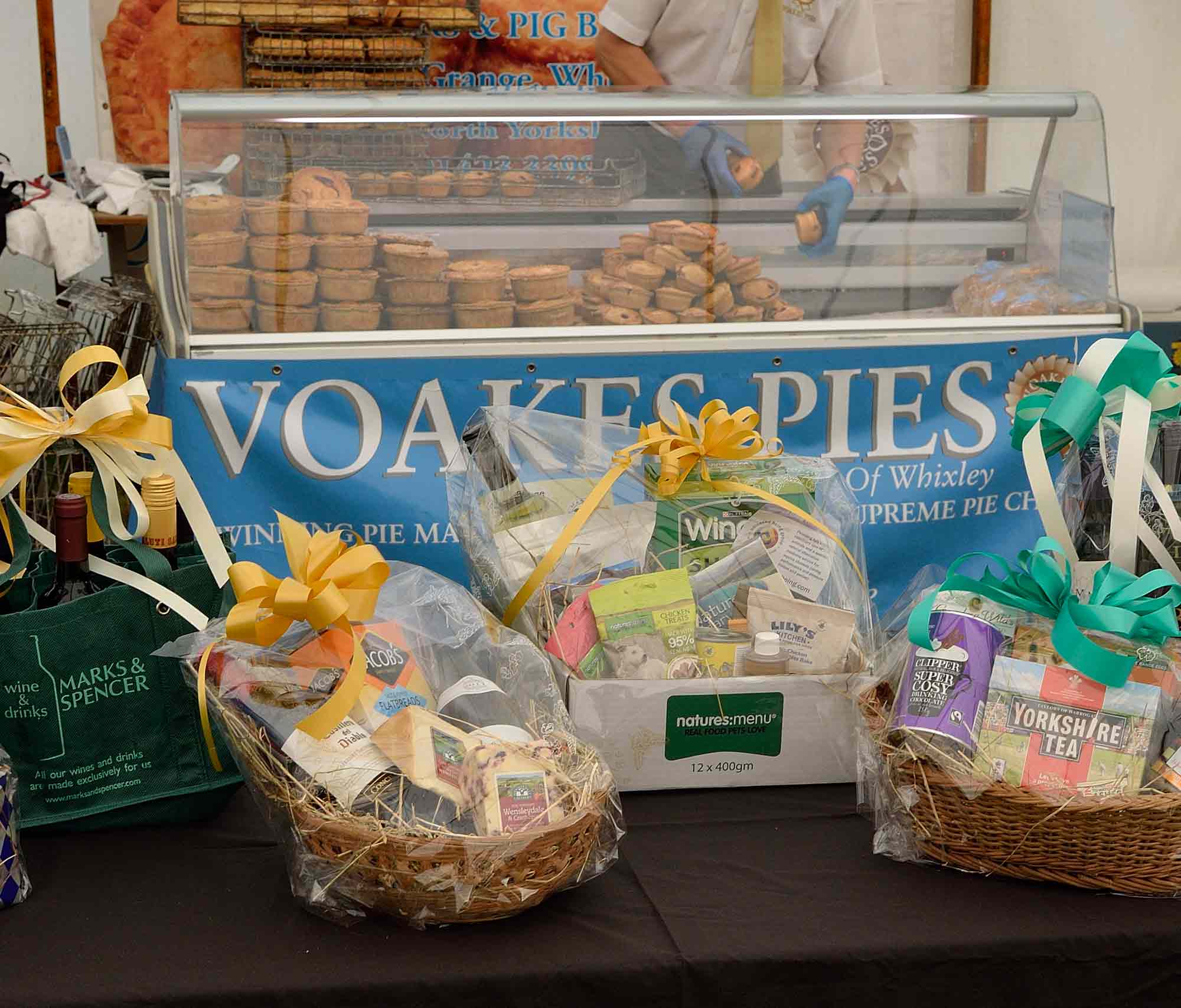 Advance tickets are on sale until Sunday, July 31 at £8, saving £1 compared to the on-the-gate price. Children aged 16 and under go free. For schedules and tickets, visit www.tockwithshow.org.uk
Tockwith Show takes place annually on the first Sunday in August. Its history dates back to 1945, when it was founded as a purely horticultural event raising funds to help service men returning from the war.
Since then, it has expanded to include agriculture and rural crafts in its scope and, in 2004, took the significant step of acquiring its own field, securing the event's future and allowing improvements to be made to the site. 2014 saw the introduction of a new storage building on site, making the organisation of the show a much more straightforward process.
For more information about the Tockwith and District Agricultural Society please contact Sam Blacker on 07889 200401 or visit www.tockwithshow.org.uk