Delighted students at The Forest School, Knaresborough had a very special visit from local prestige car dealership, Redline Specialist Cars, who kindly provided the students with an Aston Martin for a photo and video shoot.
The Aston Martin, the legendary icon in any James Bond movie, was generously loaned by Redline to promote the Forest School's VIP role at the up and coming Amp Awards at the Royal Hall on Wednesday 10 February 2016.
This year's AMP awards, a music and business competition involving schools from the Harrogate area, has the theme of Bond: Glamour & Glitz. 00Forest, the school's business team, are thrilled to host the VIP hospitality again for the second year running. They shall be providing opulent canapes and cocktails, as well as a Casino Royale with a chocolate twist.
John Graeme of Redline Specialist Cars said:

We were delighted to help out the pupils and staff at The Forest School. I thoroughly enjoyed the photo and seeing the smiles on all the kids' faces was great. We've got all these cars, and opportunities like this are a great way to help out the community.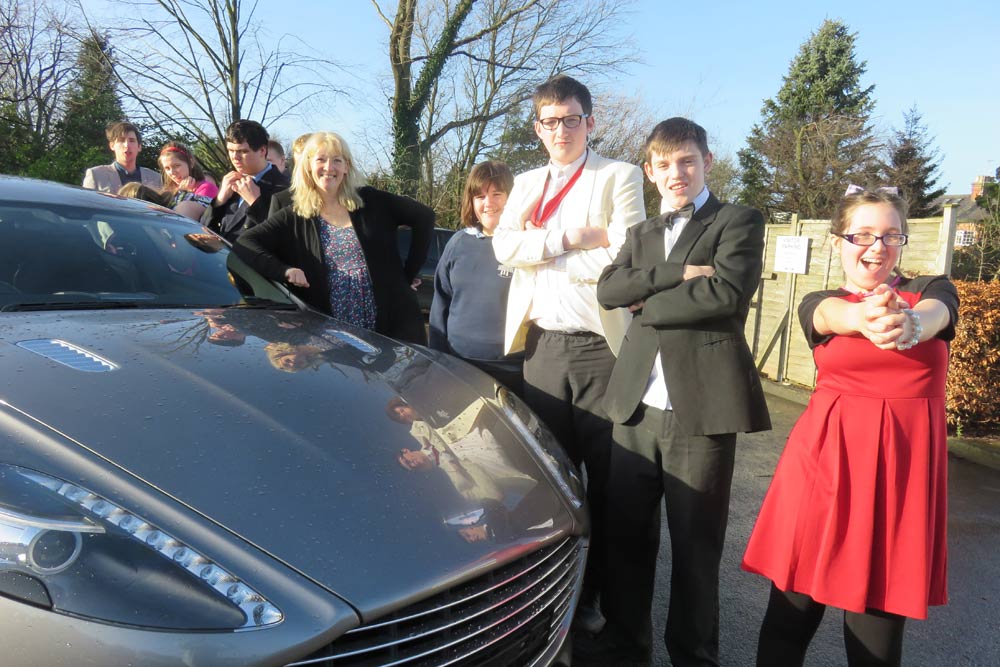 Forest School were over the moon with the car and are delighted to be involved again this year at the Amp Awards.
Mrs Helen Stewart Smith, Head of Enterprise, said:

It's not every day we have an Aston Martin in our car park; the students were almost as excited as the staff! Our promotional video this year is in another league thanks to the amazing guys at Redline and Paul Marsh, our Young Enterprise mentor from GSPK Design, who organised this for us. Even the weather improved to show off the Aston Martin's full Glamour & Glitz.