After many months of rehearsals the panto is again in full swing at Harrogate Theatre.
This year Aladdin takes to the Christmas pantomime stage at the highly acclaimed production. For many the panto has become an annual custom and this year it promises everything the audience has come to expect from this truly magical festive experience.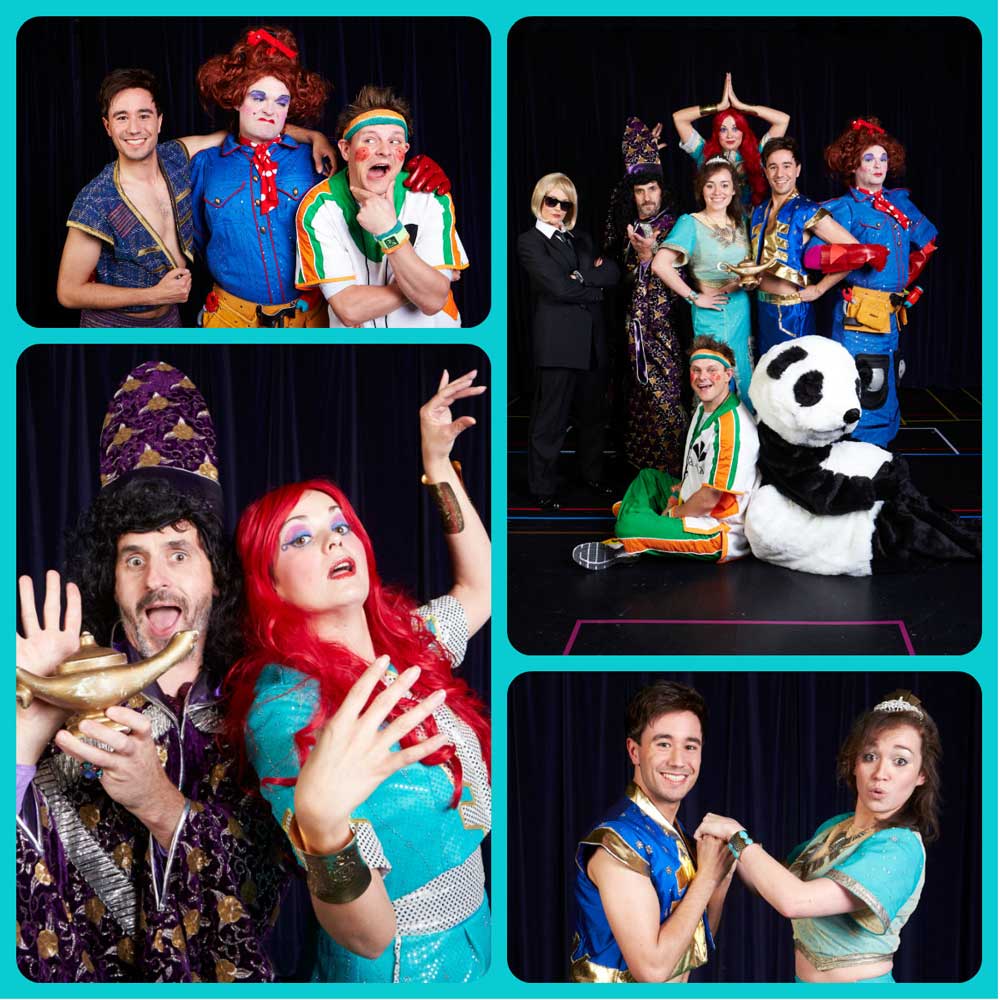 This year's Aladdin production has co-writers David Bown and Phil Lowe's 7th Christmas collaboration, and Phil's 9th Harrogate Pantomime as Director.
Phil said:

We are really excited about this year's panto, as tickets are selling super-fast and rehearsals are now in full swing. We've got a really strong cast raring to go, and the script this year features the usual standard of jokes and tom foolery. The set is looking festive and fabulous – those that have been to Harrogate Theatre's pantomime before will know what to expect and this year will be no exception.

We've got panto legend Tim Stedman back again, and several members of our own Youth Theatre are involved this year. We also have some amazing special effects in store and even an actual flying carpet! Panto season is such an exciting time here in Harrogate, and there's not long to wait now – bring it on!
The 2015 cast are set to dazzle, with panto legend Tim Stedman returning this year as Wishee Washee for his 16th Harrogate panto! Wishee's pet panda and best friend in the whole world, Pandora, will be played by Hannah Margerison – home-grown talent from Harrogate Youth Theatre. Alice Barrott, who has been a dancer in a number of previous pantomimes, is this year's panto understudy, and Tom Peters has flown to Harrogate from his adopted New Zealand home to play Abanazer/ Emperor of China in this year's production.
Many may not realise, but the annual Harrogate Pantomime really is a year-long project. Tickets for the panto go on sale the day the previous year's panto opens, with many key dates and popular seats being snapped up quickly by regular panto-goers. This year, Aladdin ticket sales have been particularly strong with numbers consistently ahead compared with the same period last year.
Harrogate Theatre is delighted to announce that next year's festive production will be Dick Whittington. Tickets will go on sale on 1st December 2015.
Aladdin opens at Harrogate Theatre on Tuesday 1st December 2015 and runs until Sun 17th Jan 2016.Tickets can be booked securely online at www.harrogatetheatre.co.uk or through the Harrogate Theatre Box Office on 01423 502116.