Georgina Young, 17, from Knaresborough, is one of fifty international students to tread the boards of the famous Globe Theatre this August as part of the Globe Education Summer Schools at London's Shakespeare's Globe.
The students, aged 16-19 were welcomed at London's famous Shakespeare's Globe throughout August as they took part in the two-week Shakespeare's Globe Summer School, or specialized on one of two one-week intensive courses for Young Actors or Young Academics. The students, from Spain, Mexico, Denmark, France, all over the USA, across the UK and as far as China experienced in-depth, practical sessions with directors, scholars and masters in the fields of movement, voice and text. They even got to perform in the world-famous Globe theatre and the newly opened Sam Wanamaker Playhouse.
Georgina, a self-confessed Shakespeare 'nut', went on the Young Actors course for her 18th birthday present.
Georgina said:

The Globe Education Summer School was my first opportunity to perform Shakespeare. Just being with people my age who love Shakespeare as much as I do was a long-awaited blessing. I have learnt so much more in these past five days than I have ever learnt anywhere else, and I have made such a lovely bunch of friends who I'm certain I will remain in contact with.

Performing in the Globe and the Sam Wanamaker Playhouse was incredible and the performances of As You Like It and Richard II were mesmerising. I have thoroughly enjoyed being able to learn new skills and gain a new found sense of confidence in myself. I recommended this course to anyone, whether you are a Shakespeare nut or just want to find out more about him and his plays. This was a life changing experience and the best 18th birthday present that I could ever ask or hope for!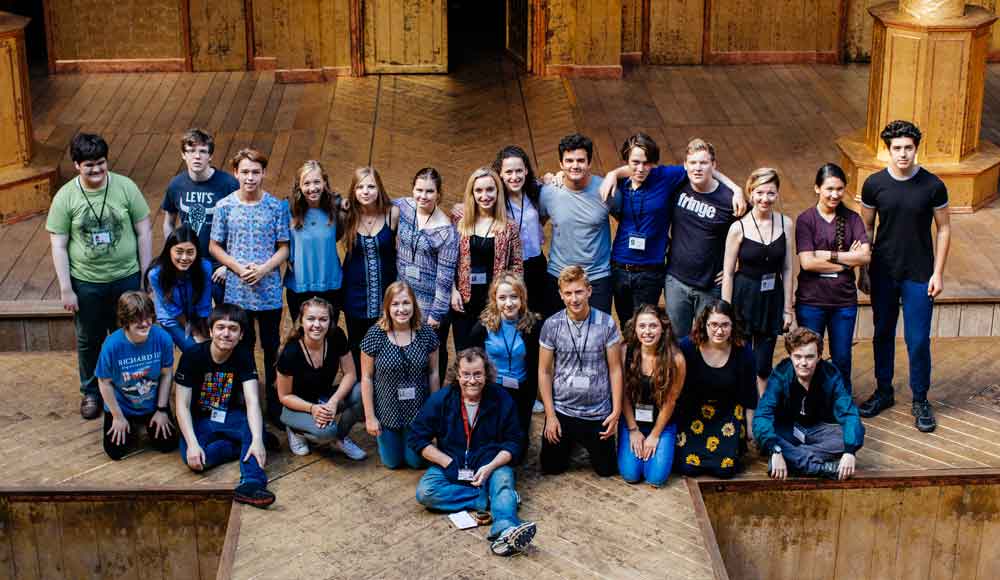 Patrick Spottiswoode, Director Globe Education, comments:

A 19th century scholar wrote "one touch of Shakespeare makes the whole world kin". This month, students from around the world gather to explore Shakespeare's plays and playhouses at Shakespeare's Globe. Some are preparing to study Shakespeare at university, others are preparing for drama school. There's no better preparation for either than working on the boards of the stages at the Globe.
Education was central to Sam Wanamaker's vision to recreate Shakespeare's Globe on Bankside in London. The project was the brainchild of two "immigrants": Sam, from America, and Theo Crosby, the original architect of the Globe, who was South African. Today Shakespeare's Globe is the acknowledged international home for the study of Shakespeare in performance.
The Sam Wanamaker Playhouse was opened in January 2013 on the same site, an archetype of the indoor Jacobean playhouses for which Shakespeare and his contemporaries also wrote.
www.shakespearesglobe.com/summerschool