Knaresborough Rotary Club has recognised the work of one of its members who established the charity PhysioNet with the award of a Paul Harris Fellowship.
Peter Thompson, an Agricultural Consultant with a long career in developing countries and Eastern Europe, visited the Bjelave Children's Home in Sarajevo in 2004. The charity Hope and Homes for Children (HHC) supported the institution and they asked Peter for various items of paediatric physiotherapy equipment which could not be obtained in Bosnia.
Equipment was collected from NHS Joint Equipment Stores and special needs schools as far afield as Inverness, Lampeter and Southend-on-Sea.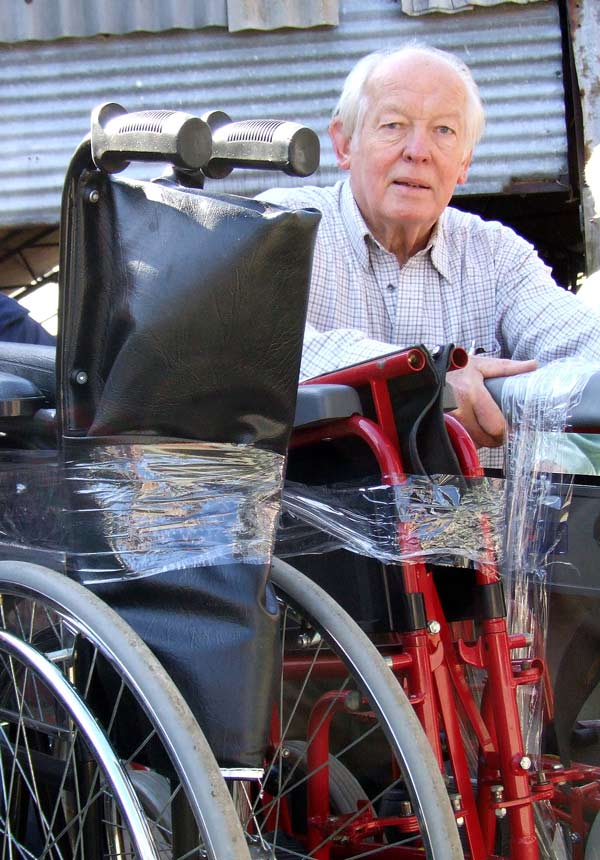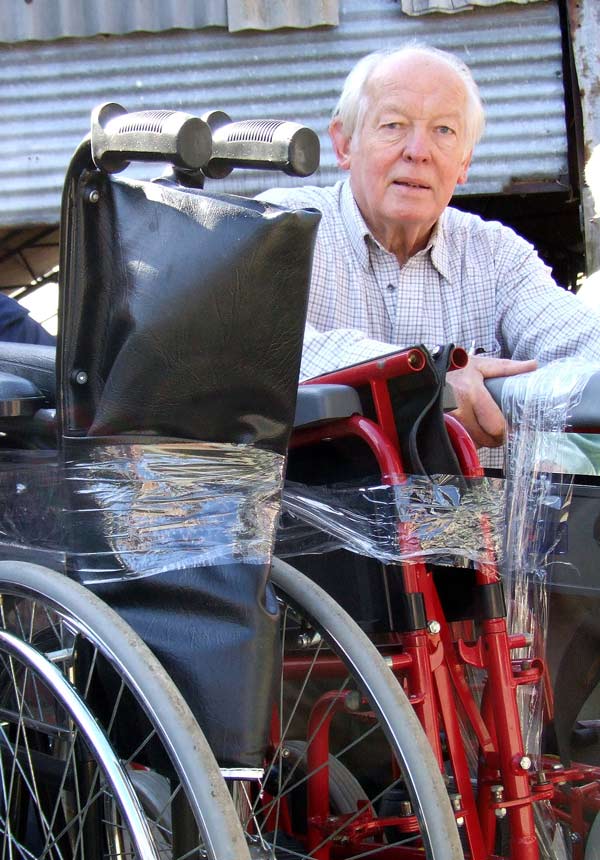 PhysioNet, a Registered Charity, was born out of this experience and has become efficient in the collection, storage, refurbishment and packing of equipment. Working with Rotary Clubs in the UK and in recipient countries, 40 foot shipping containers have been dispatched to Fiji, Ghana, Benin, Swaziland and South Africa. There is an almost insatiable and unfulfilled demand for wheelchairs which have featured in all consignments. The value of equipment shipped overseas by PhysioNet has already passed £1 million.
Based in Lower Dunsforth, PhysioNet is run entirely by volunteers; all donations go directly towards funding shipments of critical physiotherapy equipment to people in need in developing countries. All equipment is donated and is refurbished by PhysioNet prior to shipment.
Named for Paul Harris, the founder of the Rotary organisation, the Fellowship is awarded for 'tangible and significant assistance for the furtherance of better understanding and friendly relations among peoples of the world'
In making the award at the club's Assembly, President Ian Ibbotson said:

Peter Thompson is an example of what a Rotarian should be, undaunted by setback, tenacious in what has to be done and gracious in help.

He does undeclared things and I was amazed some time ago to take books and homeware items to the Oxfam shop in Boroughbridge to find him and his wife Pam working hard there.

Peter is a worthy recipient of a Paul Harris Fellowship.
Knaresborough Rotary Club meets at Nidd Hall on Monday evenings, anyone interested in finding out more about Rotary should contact Brian Souter (01423) 864043 or briansouter@hotmail.com