Richard Grafton and a team from his Harrogate-based interior design store and the adjacent new architectural interiors showroom, Grafton Freestone, have raised £2,000 by completing the Leeds Half Marathon earlier this month in aid of Yorkshire children's charity Candlelighters.
Richard ran with his wife Milly, designer Sarah McIntosh and fellow director Andrew Freestone to raise the funds which will go towards helping Yorkshire families with a child diagnosed with cancer or leukaemia. Candlelighters provides support to all these families, from the initial time of diagnosis and throughout their cancer journey.
The Raes, a family from Harrogate whose daughter Tegan, age 6, is currently undergoing treatment for leukaemia, have experienced first hand the work of Candlelighters.
Tegan's father, Phil, said: Tegan's diagnosis last August was a big shock, and changed our lives tremendously.

From the first day, Candlelighters was there to help us cope, from the equipment and facilities they fund on the ward, especially the play room, and the play leaders they have in clinic, to the holidays they organise, and now with The Square, their support centre across the street from the hospital offering additional help.

They really understand how childhood cancer affects everyone in the family.

Candlelighters relies entirely on donations, so families like mine can only get this vital support thanks to people like Richard and his colleagues taking part in events and fundraising for the charity.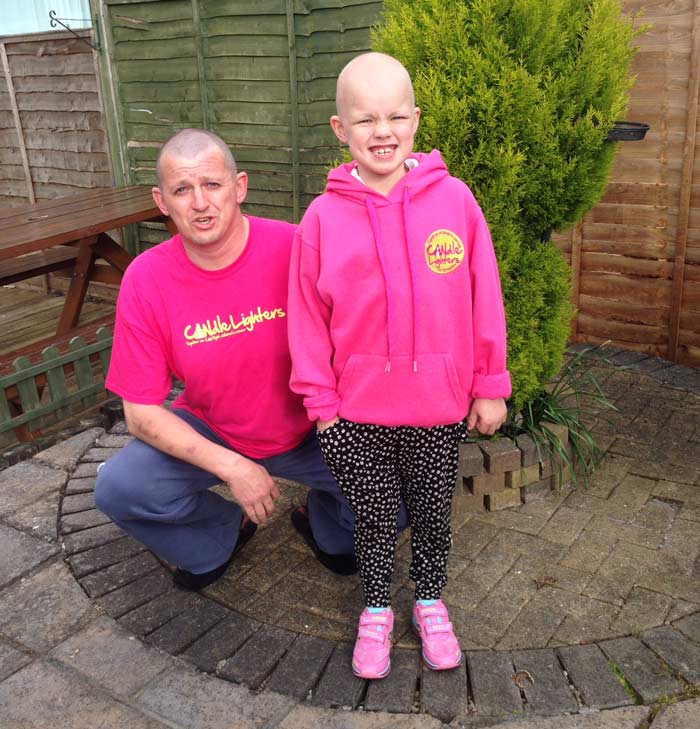 Richard Grafton, who completed the race in just under two hours, said: We were been inspired by families like Tegan's and we kept them in mind as we trained and finally completed our half-marathon. We've been involved with Candlelighters before, and having met some of their dedicated and long-term volunteers in Harrogate, we were pleased to support such a worthy cause once again.

The funds we have raised will go towards the research funded by Candlelighters at St James's Hospital, so benefiting the children currently undergoing treatment and making a long-lasting impact on childhood cancer care. I'd like to thank everyone who sponsored us, as well as the team for joining me in this challenge.
Donations are still accepted in support of the team's Leeds Half Marathon and can be made on www.justgiving.com/Richard-Grafton1
Phil Rae will also be running in aid of Candlelighters by taking part in the York 10K on Sunday 02 August, with his Transdev colleagues. www.justgiving.com/Philip-Rae1