An inspirational keynote speaker and words from an international charity making a positive difference to women and girls around the world, will form part of the stimulating first day of the Soroptimist annual conference at Harrogate. On Friday 7 November 2014 some 1300 members of Soroptimist International of Great Britain and Ireland (SIGBI), an organisation of women from 29 countries across the world, will meet at the Harrogate International Centre.
The SIGBI Conference will be held in the Harrogate International Centre (HIC) in Harrogate, Yorkshire from 6-8 November
Some 1300 women will attend from all 29 countries of the Federation of Great Britain and Ireland
Soroptimists are women of all ages, cultures and ethnic groups, who join their local clubs to give service to women and girls. Each club identifies the needs of its community, then establishes specific projects to address those needs
 President Margaret Oldroyd, who will chair the conference, said: We have a packed and diverse programme this year around the theme of 'Women Leading Change Together' and I know that everyone who attends will learn something new and different.

As we always do at conference, we will meet old friends and make new ones, working hard but enjoying ourselves too.

In the year we mark our 80th anniversary, our organisation is as strong and committed as ever to leading change for the better for women and girls.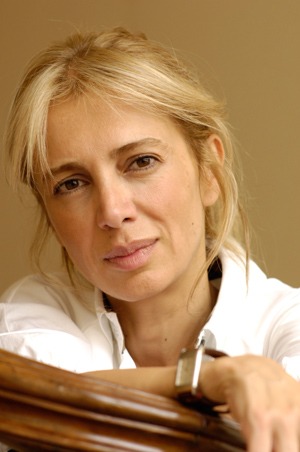 On Friday Soroptimists will hear from keynote speaker Sahar Hashemi OBE, one of UK's most inspirational female entrepreneurs and a powerful speaker on innovation and entrepreneurial mindset.
Sahar said: I am looking forward to meeting the Soroptimists and to sharing with them some of my experiences about building my businesses.

I am aware of the excellent work they do in their communities around the world and I hope that they will find my ideas and anecdotes interesting and inspirational.
She will share with the audience her captivating personal stories of building two famous brands; Coffee Republic, the UK's first coffee bar chain, which she and her brother grew to 110 stores and £30m turnover and exited in 2001, and Skinny Candy, the guilt free confectionery brand which she sold to Glisten Plc in 2007.
She was named one of the 100 most Influential Women in Britain by Daily Mail, one of the 35 top women in British Business by Management Today and was nominated by Director magazine as one of its Top 10 Original Thinkers in 2011. Sahar was awarded an OBE in 2012 for services to the UK economy and to charity.
Fleur Anderson, Global Head of Campaigns for Water Aid will describe the work undertaken in the last year in conjunction with Soroptimist Clubs, in particular the 'To be a girl' fundraising appeal which was supported by many Soroptimist clubs and from which funds raised in the UK were matched pound for pound by the UK Government.
Fleur leads the Water Aid Campaigns Team and works across the organisation to deliver global advocacy on water and sanitation. She has a 20 year track record of achieving excellent campaigning results, and worked with CAFOD, Christian Aid and End Water Poverty prior to joining Water Aid in 2012. Fleur has motivated supporters to take action which has changed public opinion and UK government policy.