A man has been charged with the murder of Gemma Simpson.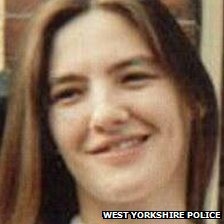 She was last seen in the Harehills area of Leeds on 5 May 2000.
Investigations have now spread to the properties in Harrogate and areas around Brimham Rocks.
Detective Chief Inspector Adrian Taylor, from West Yorkshire Police Protective Services (Crime), said: As part of the investigation into the murder of Gemma Simpson who went missing from Leeds in May 2000, officers from West Yorkshire and North Yorkshire have conducted a preliminary examination of a potential scene in the general vicinity of Brimham Rocks, near Harrogate.

Gemma's family have been told about this development and are being kept fully informed as the investigation progresses.