On Saturday 7 June 2014 Amelia Jane Dale of Harrogate won first place in the 'Bikini Class' at The United Kingdom Bodybuilding & Fitness Federation (UKBFF) Cumbrian Classic Contest held in Workington.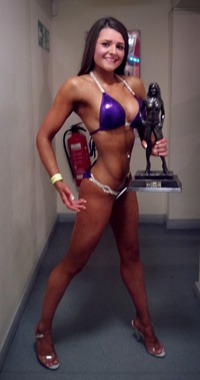 Amelia is 23-years-old, attended Harrogate Grammar School and has been training for three years.
Her boyfriend, Austin Williams, competed in the Arnold Classic, inspiring her to try competing herself.
The UKBFF Cumbria Classic was only the fourth time Amelia had entered a competition. Winning the 'Bikini Class' of the UK British Fitness Federation Regional Competition qualifies her to enter the UKBFF British Finals in October – these awards are at the highest level in British Competition.