Top names from the worlds of exploration, comedy, journalism and food will be descending on Harrogate next month as the Raworths Harrogate Literature Festival takes place.
Held at the St George Hotel in central Harrogate from July 10-13, the Festival features something to suit all tastes with a wide array of stars and topics.
Among the highlights will be an event to mark the 100th anniversary of the outbreak of the First World War. Timothy West will be reading the poems of Wilfrid Owen, accompanied by internationally-renowned pianist Martin Roscoe and Britain's leading violinist, Matthew Trusler, who will perform the elegiac sonatas of Elgar, Janáček and Debussy written during the Great War.
Also on the star-studded line up are international explorer Sir Ranulph Fiennes, BBC journalists Kate Adie and Frank Gardner, top chef Jay Rayner and comedians Arthur Smith, Viv Groskop and Mark Watson.
Newsnight's Kirsty Wark will be among three stars appearing at the Raworths Harrogate Literary Lunch on Friday, July 11, sharing some of the secrets from her 14 years on the BBC current affairs programme. She will be joined by writer David Nobbs, best known as the creator of sitcoms including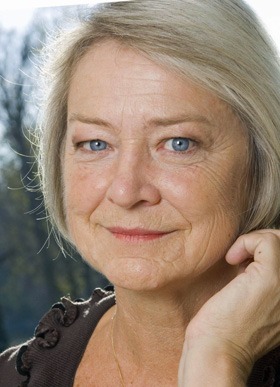 The Fall and Rise of Reginald Perrin, and journalists, author and political commentator Nick Cohen.
The Financial Times's Mrs Moneypenny will be bringing her expert advice to the Festival, while politician Kwasi Karteng and journalist Hugh Pym will take a look at the financial world and its troubled history, from the Spanish conquistadors' discovery of the New World in the 16th century to the 2008 financial crash.
The Guardian's Ben Aaranovitch will be discussing bibliotherapy – the concept of using books as a form of therapy – with author Ella Berthoud. There will also be topical debate with historian Linda Colley, looking at the forces which have united the British Isles in the past, as the referendum on Scottish independence approaches.
For English enthusiasts, writers Mark Forsyth and Simon Garfield will be discussing what makes language memorable and successful. Meanwhile, journalist John Crace and academic John Sutherland will unite for Digesting Literature, an irreverent look at today's literary landscape.
For more information about any of these events, or to book tickets, call the box office on 01423 562303 or visit www.harrogateinternationalfestivals.com/literature-lecture-series