A York artist has created a new sculpture for Stockeld Park inspired by Yorkshire's love of a good cuppa.
Adventurous guests of all ages can enter the three meter high tea pot and slide out of the spout on a trail of tea and into the awaiting cup and saucer. To complete the piece, Stockeld Park worked with Betty's and Taylor's of Harrogate to create Yorkshire Tea teabags to slide on to make sure it's a proper brew!
This is the latest work of Paul Lazenby, sculptor and metal worker, who has been creating sculptures for museums and exhibitions for over 25 years, with work displayed both nationally and internationally.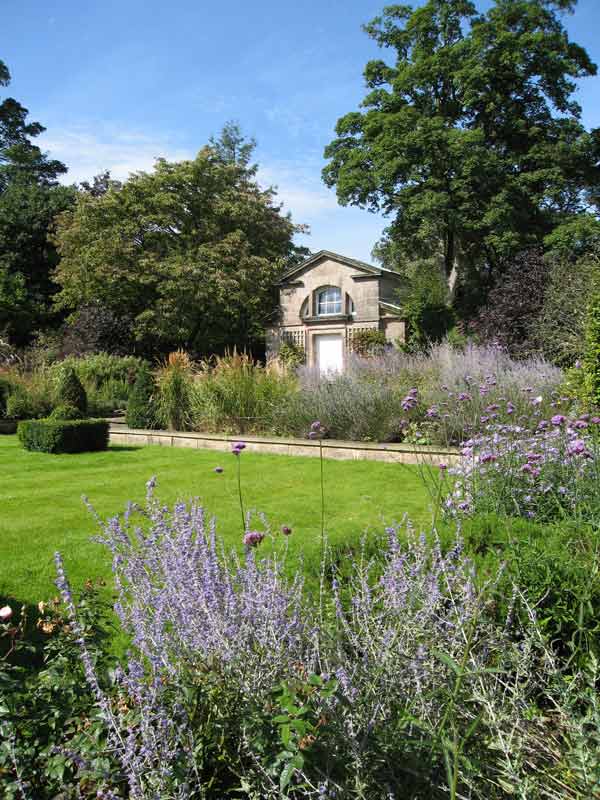 In one of his more unusual projects, Mr Lazenby was commissioned by Peter and Susie Grant of Stockeld Park, Harrogate, to create the eye catching new sculpture which will reside in the tourist attraction's Enchanted Forest. It will be officially unveiled at 11am on Thursday 1st August as part of a Magic Hatter's Tea Party to celebrate Yorkshire Day at Stockeld Park.
The piece was constructed with a steel frame, sculpted polystyrene and fibre glass coating. Paul worked with fellow artist, Chris Jowett, for 3 months on the sculpture, often camping on the Stockeld Park estate to dedicate extra time to the installation.
Paul Lazenby said:

I'd really like to thank Susie and Peter Grant for the support they gave me for this interesting yet complex project. The location of the final piece surrounded by all the trees is really good and I'm really impressed with how it looks.
This isn't the first art installation Mr Lazenby has produced for Stocked Park; the much loved 'Cinderella's Pumpkin Coach' was one of the original features of the sculpture filled Enchanted Forest when it first opened to the public in 2007. Now it's full of adventure play and art pieces at every turn.
The tea pot sculpture will be on display in the Enchanted Forest at Stockeld Park daily until 1 September 2013.