Two ruthless con-men who defrauded two pensioners out of thousands of pounds for poor or worthless house and garden "improvements" have been jailed today following an investigation by North Yorkshire County Council's Trading Standards service.
Bernard Brian Collins (also known as Brian McGinley), and his son Barney Edward Collins, both from Newby Crescent, Harrogate, earlier pleaded guilty to two counts of conspiracy to defraud. Bernard Collins also pleaded guilty to money laundering.
At Teesside Crown Court today, Bernard Brian Collins (aged 61) was sentenced to 21 months imprisonment and Barney Edward Collins (aged 20) to 10 months imprisonment. They also all now face confiscation proceedings under the Proceeds of Crime Act in an attempt to reclaim any assets gained from their crimes. Any assets recovered will be used to compensate the victims.
A third man, Patrick Duffy, 50, of Barden Terrace, Leeds, failed to turn up at court and a warrant was issued for his arrest.
Officers from North Yorkshire Trading Standards launched an investigation in January 2012, following a complaint by a 70 year old man from the Harrogate area. He had been initially cold- called by Bernard Collins, who offered work to clean and seal his drive for £450.
Duffy then appeared at his home and persuaded the victim to have the trees in his garden cut. The victim was then repeatedly pressurised by the gang for further work. Eventually he agreed to the gardening work at a reduced price, which he was told had to be paid in cash. Duffy then drove the victim to the bank, to withdraw the money.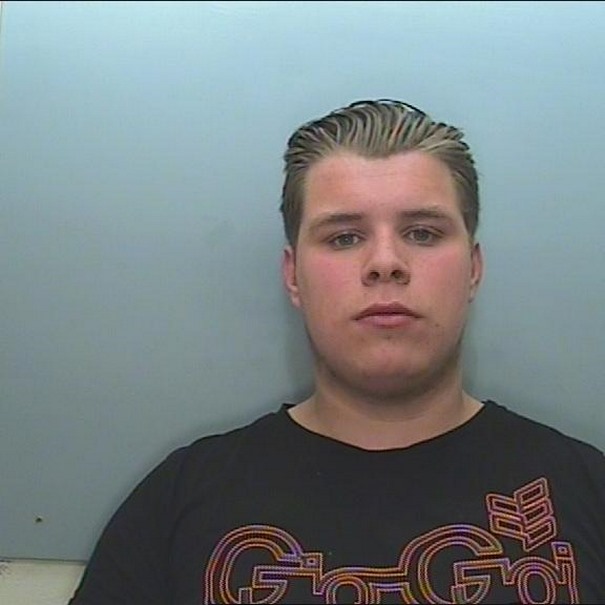 The gang returned to the victim's house the following day and carried out work to clean his conservatory. They also tried again to persuade him to have other work done to his roof. Duffy then took the victim to the bank for a second time.
The next day, the offenders telephoned the victim and told him they would attend again in two days time. They did so, and carried out some further cleaning work as the victim was not happy with the standard of the previous work. They again attempted to persuade him to have further work done. Collins also fraudulently claimed the victim owed him a further payment by way of VAT, although he has never been VAT registered. Duffy then took the victim to a bank for a third time.
When they returned to his house, the victim was promised they would return to tidy up the tree cuttings, and that a receipt would be sent in the post. They never returned, and he subsequently found the tree cuttings dumped in his garden and concealed by other foliage. He was defrauded of a total of £1,720.
A surveyor appointed by Trading Standards examined the drive work at the victim's home and found it had been carried out incompetently, requiring £850 of remedial work. An arboriculturalist also examined the tree cutting work and found it to be poor and incomplete.
During the course of this investigation, officers became aware of a further incident involving the targeting of a 78 year old woman from Leeds, who suffered from dementia. She had been cold-called by the two Collins family members in December 2011, who drove her to three separate locations in one day to withdraw money for them.
They first drove her to her local post office, where she withdrew £300 in cash from the ATM. They then drove her immediately to a bank in Crossgates, Leeds, where she withdrew a further £1000 in cash. She was accompanied into the bank by Collins Jr who remained at her side during the transaction. The men then drove her to a further bank in Wetherby. Barney Collins followed her into the bank and observed her from a seating area. The cashier became concerned after the victim asked to withdraw "as much money as she could".
The victim, unaware that Barney Collins was seated behind her, then pointed out Collins Sr to the cashier, who was stood watching outside the bank. Collins Sr, seeing this, immediately left the area. Barney Collins then left the bank, unseen by the victim and cashier. The cashier then notified West Yorkshire Police.
Having identified a vulnerable victim, Bernard Collins returned to the victim in March. He took a cheque from her for £3,600 made payable to his daughter Maureen. The cheque was then laundered through an account belonging to Maureen Collins. She is still being sought, after failing to appear on bail.
When the victim's property was examined by a surveyor, there was no evidence of any work having been carried out at her home, other than some minor repairs to a fence.
Sentencing Bernard and Barney Collins, His Honour Judge Armstrong said:

These offences involved the targeting of elderly people who were in distressed circumstances. Both were vulnerable…You defrauded them of considerable sums which were sufficient to be described as substantial. It may well be that had the banks not been alert, greater sums may have been obtained. These offences can properly be described as despicable.

It is a sure sign of undue pressure when victims are taken to the bank to withdraw cash, being forced to do so rather than cheques being paid. The public can expect sentences to protect them and to deter you and others minded to act in a similar fashion.
A representative of the Leeds victim said:

We were shocked to hear that our cousin had been a victim of fraud and the manner in which she had been treated by these conmen. As a dementia patient it left her confused and upset and consequently she no longer has any control over her finances. We are so grateful to the cashier at the Wetherby bank for alerting the police.

Once again, this case demonstrates the despicable lengths these offenders are prepared to go to, to defraud the most vulnerable" said County Councillor Chris Metcalfe, Executive Member for North Yorkshire Trading Standards.

These sentences reflect their disgraceful behaviour which cannot, and will not, be tolerated.

Thankfully, the cashier at the third bank took steps to safeguard the female victim. Without this action, the victim could easily have parted with her life savings. We repeat our plea for bank and post office staff, friends, family, neighbours and others in the community to help us with our fight against doorstep crime. We need you to report suspicious activity to us or the police immediately, to enable us to protect vulnerable victims such as these.
A West Yorkshire Police spokesperson added:

These individuals carried out crimes against vulnerable elderly people, targeting and exploiting the victim's frailty for their own financial gain. We are therefore pleased with today's sentencing and that these men will now be off the streets."

Elderly members of the community rightly deserve to be protected from the actions of such criminals and Trading Standards and the police have shown that this type of crime is taken seriously and offenders will be pursued vigorously.
Consumers are asked to report doorstep traders to the Citizens Advice Consumer Service on 08454 04 05 06, or in urgent cases to call 999.