Another new brew created by T&R Theakston Ltd is set to cause a stir amongst real ale lovers.
Theakston's 'River's Answer' – the latest in an exciting new range of crafted seasonal ales – is brewed not only with finest malted barley and hops but also with smoked Lapsang Souchong china tea and Mandarin oranges.
Theakston is best-known for its Old Peculier and Best Bitter – both of which are exported around the globe.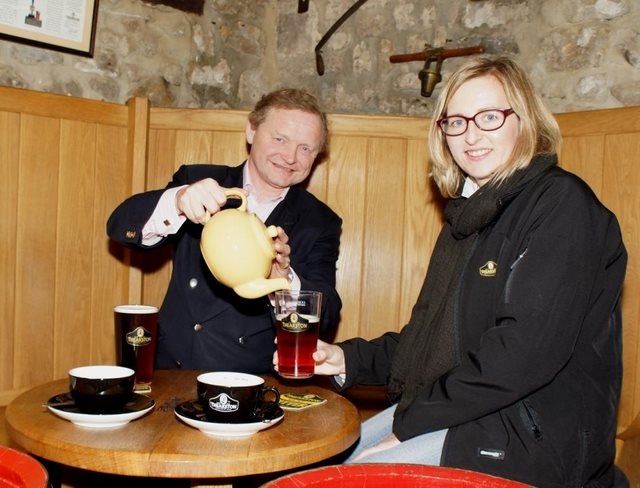 Executive director, Simon Theakston, said:

Our brewing team's creative skills are at their finest with this, our latest seasonal ale

The light dryness of the china tea mixed with the sweetness of the malt and the fruitiness of the mandarin oranges combines wonderfully. It is a sheer delight to savour.

Blending Lapsang Souchong tea with hops is a first for us, but as consumer interest in experimental beer flavour grows, we are only too pleased to meet that demand, and thus being able to show off the skills of our experienced brewing team to the highest degree.
The name of the new beer draws on the Theakston sponsorship of the River Ure Salmon project, an important ecological project for the re-introduction of wild salmon into the river that flows through Masham,
However, it is not the only reason as Mr Theakston further explained:

The additional ingredients that we have used to brew River's Answer, coincidently, in an oblique way, make reference to a musical connection.

For a bit of fun we will be using our social network platform to offer our drinkers the chance to win one of four luxury picnics beside the River Ure, for the first four correct answers we receive on the connection.
The beer is available for the month of June and details of the competition will be revealed on the Theakston social media sites. Search facebook for Theakston Brewery or see Twitter@Theakston1827