Yorkshire artist David J Markham has raised £500 for Saint Michael's Hospice during a two day private exhibition at the offices of Harrogate accountancy firm The Howard Matthews Partnership.
David donated a percentage of proceeds from the sale of his paintings and from commissions received during the show to the Harrogate charity.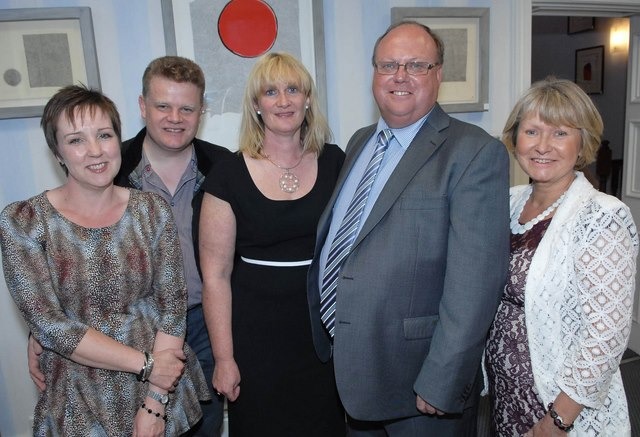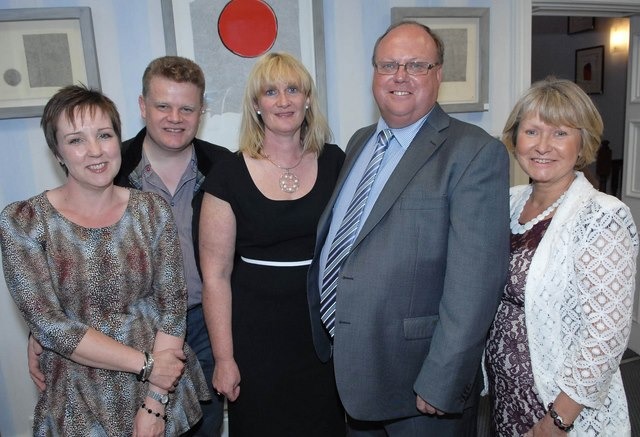 David's artwork, including his trade mark architectural paintings, iconic Yorkshire buildings such as Fountains Abbey, life drawings as well as more contemporary work from his Molecular Structures 50/50 series was exhibited to an audience of invited guests from local businesses and the wider Harrogate community.
Tony Collins, Chief Executive of Saint Michael's, said:

We are very grateful to David for supporting us through the exhibition and using his creativity to help local people to live with terminal illness and bereavement. Our thanks also go to our Business 500 Club members, the Howard Matthews Partnership, for their continued support of Saint Michael's.
David, who has gained a national following for his paintings inspired by the work of artists and illustrators such as Ralph Steadman and John Piper, will be showing a selection of his artwork to a wider audience when the exhibition moves to the popular Jakes cafe bar restaurant at 47 Oxford Street, Harrogate from Saturday June 1.
With a national reputation for his distinctive pen and wash style commissions of much loved houses, David has previously exhibited at several one man shows in Yorkshire and at, the Great North Art Show in Ripon. His work is published by Buckingham Fine Arts and David designs book covers for the Frogmore Press, a prestigious private literary press.
David's work will be on view at Jakes throughout June. For more information about David and his work visit www.stoneandsteel.co.uk