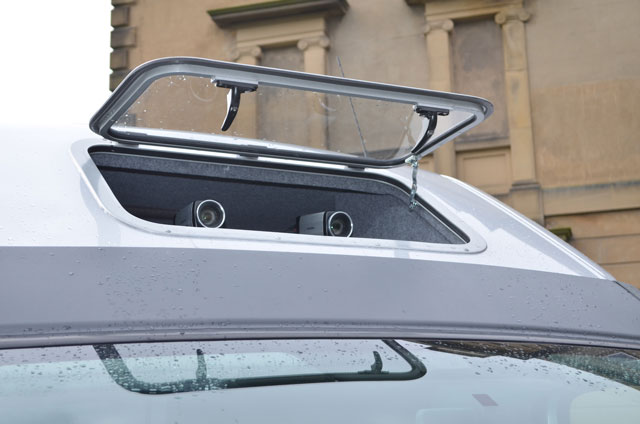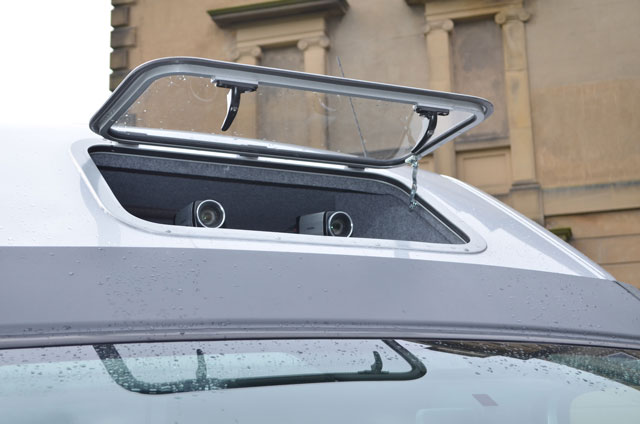 Speed enforcement locations for North Yorkshire Police's mobile safety cameras for week commencing Wednesday 15 May 2013.
All locations targeted by the safety cameras are now published on the force website along with an explanation of the different route types.
Members of the public can now see the results of the safety camera enforcement activity on the force website. Up to date data is uploaded every Tuesday which can be interrogated by route and date ranges.
The mobile safety cameras will be in operation at the following sites at various times during the dates stated. Cameras will not be in use all day, every day. The locations were accurate when this news release was produced.
At 6pm on Wednesday 15 May 2013, the force will hold an hour-long web-chat on the subject of our mobile safety cameras.
To take part, log on to www.northyorkshire.police.uk/webchat
You can also enter your email address to receive an alert reminding you to log on at 6pm.
Due to operating constraints, our mobile safety camera locations may change without prior warning.
A64 east-bound, Tadcaster
A64 west-bound, Tadcaster
Beckfield Lane, York
Temple Lane, Copmanthorpe, York
A1036 Tadcaster Road, York
Main Street, Askham Richard
A1237 Monks Cross, York
B1228 Dunnington Lodge, Elvington, York
York Road, Haxby, York
Towthorpe Road, Haxby, York
Greenshaw Drive, Haxby, York
Murton Way, Murton, York
Strensall Road, Huntington, York
The Village, Stockton-on-Forest, York
A1036 Malton Road, York
Skipwith Road, Escrick
Brayton Lane, Brayton, Selby
A19 Selby Rd, Whitley
Millfield Lane, Chappel Haddlesley
Church Lane, Wheldrake
A63 Cliffe
A19 Burn
A56 Thornton-in-Craven
A65 Clapham by-pass
A65 Settle by-pass
A629 Low Bradley
A629 Crosshills
A629 Skipton By Pass
A59 Beamsley Hill
A56 Thornton-in-Craven
A59 High Street, Starbeck
B6163 Thistle Hill Road, Calcutt
A629 Low Bradley
Jennyfields Drive, Harrogate
Millfield Lane, Poppleton, York
Leeming Lane, Catterick
A6108 Darlington, Road Richmond
A66 west-bound, Gilling West
A66 east-bound, Gilling West
Gatherley Road Brompton on Swale
B6268 Masham Road, Bedale
A19 Crathorne
B1264 Low Worsall
A173 Great Ayton
B1257 Newgate Bank
A170 Scawton Moor
Station Road, Thirsk,
A61 Carlton Miniott at Eastwood court
A61 Carlton Miniott at church
A167 Kibber Hill, Topcliffe
B1257 Newgate Bank
A64 Westbound, Whitwell Hilll
A64 Eastbound, Barton Hill Cross Roads
Main Street, Flaxton
A169 Goathland
B1460 Castle Road, Whitby
A169 High Horcum
A17 Mayfield Road Whitby
A169 Goathland
A171 Scaling Dam
A174 Sandsend
A64 Seamer Road Scarborough
A64 Eastbound Malton by-pass
A170 Snainton
A64 Seamer by-pass
A171 Jugger Howe
A64 Westbound Malton
A1039 Flixton
B1249 Staxton Wold Scarborough
A165 Reighton by-pass Filey
B1249 Foxholes
A64 Seamer by-pass
A64 Seamer Road Scarborough
B1427 Queen Margaret's Road Scarborough