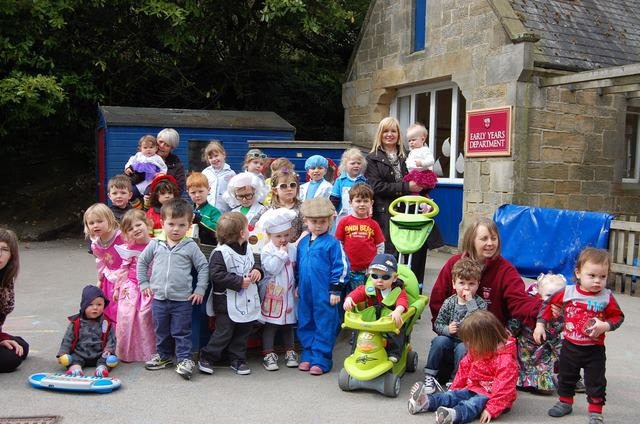 There were doctors, nurses, policemen, chefs, ballerinas and firefighters – even a pop star and a lifeguard – when pupils at Belmont Grosvenor School dressed up to raise cash for national charity Save the Children.
Youngsters at the 'outstanding' independent prep school, on the outskirts of Harrogate, threw themselves into the charity's 'What I Would Like To Be 2013' – and raised £300.
As well as enjoying a day dressed to suit their future careers, youngsters from the school's Magic Tree Nursery to Pre-Reception classes also learnt about different jobs from a number of visitors who popped into the school.
A policeman, dispensing chemist, opthamologist and barrister visited youngsters at Belmont Grosvenor School, based at Swarcliffe Hall, Birstwith, near Harrogate, to talk about their work.
Mrs Ann Regan, Pre-Reception Co-ordinator at Belmont Grosvenor School, said all the children had thoroughly enjoyed the dressing-up challenge – and were delighted they had raised so much for charity.
Mrs Regan said:

Everyone had a fabulous time, the event had been a great success. It was a great opportunity for the children to use their language skills and take part in some great discussions. They experienced role models and activities linked to a wide variety of different jobs.
Belmont Grosvenor School is a co-educational prep school set in 20-acres of grounds just three miles from Harrogate. Along with its Magic Tree Nursery, the school caters for children from three months to 11 years.