News from Division one.
The Bilton Batsmen breached the 100 point barrier this week in the league with another convincing victory over Trades Hall, 8-1 and now hold a lead of 24 points from their nearest rivals.
Alex Pride dropped the first leg to Harry Kidd, but recovered to take the set with 24 and 19 dart legs. Son, Lewis Pride raced to the win in 21 and 23 darts leaving Ryan Hoggarth to have the best of the night with 19 and 23 darts.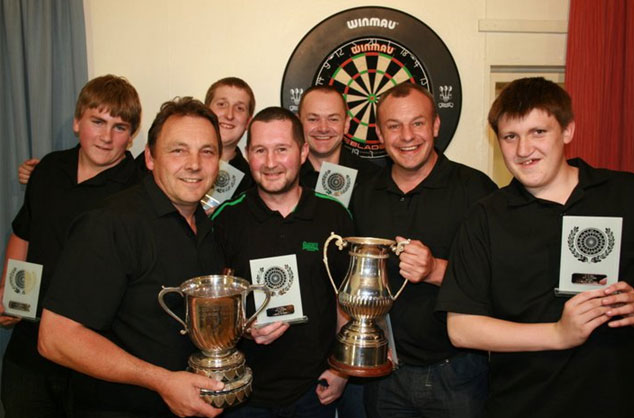 Trades Hall pulled a consolation point back when Daz Parker and Neil Outhwaite teamed up the pairs.
Cons Club Mahoosive and Manhattan Dales fought out a close game with the Dales players flying out of the block to gain a 4-2 lead before the pairs, close legs all the way through. The game saw some great quality finishes with Karl Walker hitting a exhibition 135 finish, but he still ended up on the wrong side of a 2-1 defeat to Shaun "Solid" Sowray . The finish of the night went to Dean Lawman with a ton plus finish on the Bull, The game finished 4-5 in favour of the Dales team which closes the gap to 6 points.
Focus on Division 2 games will feature in next week's report.
For up to date news on the Harrogate & District Darts league follow them on facebook, or visit www.harrogatedarts.co.uk