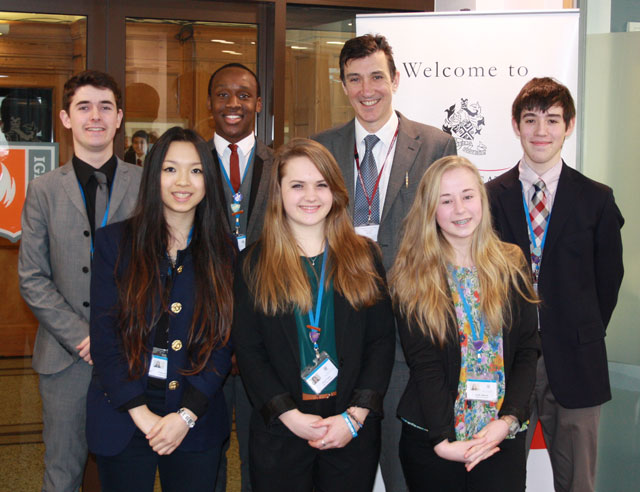 Minister of State for Schools, Rt Hon David Laws MP has congratulated Harrogate Grammar School on its GCSE success last year.
Harrogate Grammar School ranked in the top 100 top performing non-selective schools based on the performance of students in five GCSEs in 2012.
David Laws wrote

It gives me great pleasure to congratulate you on the excellent GCSE performance of your pupils in 2012.

There are many ways to assess school performance. On this occasion we have looked at the performance of pupils in five GCSEs: English and Mathematics and the pupil's three best other GCSEs.

Your results show that you are amongst the 100 top performing non-selective schools in absolute terms on this measure.

It is clear that your school has equipped its pupils to be successful hereafter, both in terms of their readiness for further study, and in terms of their readiness to enter the world of work in due course.

I would like to congratulate your staff, governors and pupils for their hard work and success and thank you for your leadership in continuing the drive towards high standards or educational achievement.
[sam id="4″ codes="true"]
Headteacher Richard Sheriff said:

The achievement of our students in last summer's examinations was quite fantastic and result of their hard work and the dedication and talent of our staff team.

With all the press coverage over the higher grade boundaries last year their achievement was overlooked and yet is even more exceptional because they overcome this higher barrier to achieve success.